PRofessional Help: Choosing the Best PR Firm For Your Brand
Public relations is witnessing something of a tactical evolution these days, but at its core it's still all about communication and relationships. No two elements are more fundamental--or effective--in designing and executing a franchise PR strategy. Whether looking to enhance consumer marketing efforts or to inject new energy into a lead generation program, the right PR tools, well-crafted content, and savvy PR people can help brands succeed in getting their messages across effectively.
Today's public relations is strategic storytelling, says All Points Public Relations President Jamie Izaks. "It's about developing a comprehensive strategy that integrates or blends several tactics used to tell the best stories possible about your brand," he says.
Today's PR discipline, he says, has its own dynamic collection of tools, and franchise brands should always be focused on a mix of tools that work well together to form a cost-effective strategy that produces the desired results. And now more than ever, that includes social media. The craft has evolved from simply earning media results ("hits"), and much of that stems from the creative writing, design talents, and technological resources and savvy within today's PR agencies.
Whether your PR efforts are finely tuned or in need of adjustment, whether you handle it in-house or outsource it to the pros, here are some tips of the trade to take you to the next level.
Tools of the trade
Old-school strategies like press releases still have value, but the PR landscape has evolved and there's so much more brands can do today. Many PR websites will post your news releases free and help with SEO. Some charge small fees, but the payoff is that they do a great job of getting the word out in an increasingly digital world. But that's just the tip of the iceberg.
While positive print, broadcast, or online coverage in mainstream or trade media continues to hold tremendous value in terms of third-party credibility, today's franchisors have new PR vehicles they can use to your benefit, such as building a presence and loyal following across multiple social media networks. Franchisors now have the opportunity to build and leverage relationships with social media "influencers," says Fishman Public Relation's COO Debra Vilchis.
"Influencers can be bloggers, celebrities, and Internet sensations, as well as regular moms and Millennials with large, dedicated followings across Twitter, Facebook, Tumblr, YouTube, or other social media networks," she says.
HootSuite, for example, is a social media management tool that can help businesses find leads and identify social media influencers. It allows clients to manage multiple social media accounts through a single dashboard to help automate social media marketing and increase engagement. HootSuite can also help monitor top content, likes and shares, traffic sources, and other metrics with reporting modules like Facebook's Page Insights and Google Analytics. Just sign in with Twitter, Facebook, Google+, or your email address, and set up "streams" for each social media account.
Then there's HARO (Help a Reporter Out), a great free method for connecting your company's expertise to reporters, bloggers, and journalists from all types of publications and media properties who are looking for sources on specific topics. Sign up as a source and HARO will send queries from journalists to your inbox. If a query is a good fit for your expertise and business, pitch your response and qualifications directly to the journalist by email for a possible interview or direct quote.
Wendy Odell Magus, vice president of marketing at Kiddie Academy, uses both of these tools. "As you hear so often, it's all about the content. The tools to help identify media opportunities and distribute news and information are fairly commoditized," she says. "We use things like NewsWhip, Vocus, HARO, and an application like Hootsuite to keep our PR flowing." And, she says, they're getting results.
Content marketing has also become an important component of strategic PR initiatives. Many think of it as a kind of DIY publishing. "Most franchisors today now have separate blogs for their consumer brand and franchise opportunity pages and create and distribute content such as infographics, e-books, and white papers," says Vilchis. "They become subject matter experts in their fields through these types of valuable content, with many also creating a series of podcasts or vlogs. The PR opportunities and tools available to franchisors are virtually endless."
DIY, partnership, or both?
Handling PR is a tall, time-consuming order, and when it comes to their PR efforts, most franchisors today look for some kind of outside help. Larger franchisors, say more than 100 units, typically possess the infrastructure to handle some PR tasks themselves, if not all. For instance, basic franchisee communication, internal memos and notifications, and system support can be managed internally, while an outside PR agency may handle local and national media pitching, events, and even store openings.
Lorne Fisher, CEO of Fish Consulting, believes that for brands to truly maximize their internal marketing talent, they need to rely on outside agency partners to help handle the PR load. "You have talented people at your brand, but they can't do everything and can become overwhelmed without some outside assistance," he says.
Vilchis says this is why brands often choose to use their marketing director to manage an outside PR agency. "Media relations and PR is a specialized service and requires people with knowledge, experience, and time to get the job done right. A PR firm knows what types of angles will appeal to the media and knows how and when to communicate with journalists," she says.
Because agencies work with media all the time, they have established relationships. Agencies also invest in tools such as media databases and media monitoring platforms that franchise brands typically do not have. Building relationships with media requires a vigorous outreach and follow-up franchisors often don't have time or money to invest in.
"Handling PR in-house, you control every hour and every effort put into telling your brand story," says Nick Powills, chief brand strategist at No Limit Agency. "The negative is that the media will not see that story as third-party credibility, as they expect you to say you are great." And, he cautions, if you only have a small team, you won't be able to network and build as many relationships as an agency can.
It's important to focus on creating a collaborative relationship with your PR agency, says Fisher. "Find a PR partner that cares passionately about your brand and your goals. Your PR partner should be low maintenance, understand what you want to do, and help get you there. Every PR agency has its own culture. Find one that fits well with your brand's culture."
Magus is a prime example of the collaborative approach between franchise brand and PR agency. She says Kiddie Academy uses a combination of in-house and outsourced PR. "Our in-house team knows the brand and our franchisees. The agency staff helps scale our outreach. This hybrid model allows us to scale up efforts without adding a lot of salary and overhead to our organization. You can make it work without PR expertise in-house, but someone in-house has to really work in partnership with the agency to drive strategy and messaging."
Rich Hope, chief marketing officer at Jersey Mike's Subs, says he too thinks the best way to handle PR is as a partnership between in-house personnel and an outside firm. "In-house, we focus on preparing our franchisees to respond to the press or appear on-air. We use an outside firm to handle most of the content and media contacts," says Hope, who was an outside vendor himself before coming on board with Jersey Mike's.
Choosing an agency
Identifying PR partners is itself all about the relationship. Sabina Gault, president of Konnect PR, says public relations can be less about what a firm can do for your brand and more about chemistry, as most offer many of the same services. "Do you like the people who work there and who are going to handle your account? Then you have to look at what services you really need and whether you can bundle up as many of those in one company," she says. It can be challenging to deal with several firms for different services such as marketing, PR, social media, etc. Having an all-in-one solution can make things easier.
She also says to ask agencies situational questions such as, "What would you do if...?" These types of queries allows an agency to showcase its ability to handle a variety of issues and will provide a clue to well their culture meshes with yours.
Powills says to think of the evaluation process as four key buckets: relationship, strategy, service, and results. "That is a good barometer for identifying the right agency for you. Have them explain how they are different in each of those categories."
"It's a mix of referrals, research, and instinct," says Vilchis, along with your brand's unique needs. For example, if your brand has a high risk of crisis situations, make sure the PR firm has experience in crisis communication. If your PR objective is strictly franchise sales, make sure the firm has experience in that area, and can share case studies and results from other franchise systems. If you are seeking a creative team to handle consumer PR campaigns, get a feel for the agency's creativity and ask for examples of successful innovative consumer campaigns, or ask them to come up with a sample campaign designed specifically for your brand.
In the end, the right chemistry between a brand and an agency, a well-crafted message, and implementing the right tools to the right audiences makes all the difference in the success of your PR efforts.
Published: July 14th, 2016
Share this Feature
Recommended Reading:
Comments:
comments powered by

Disqus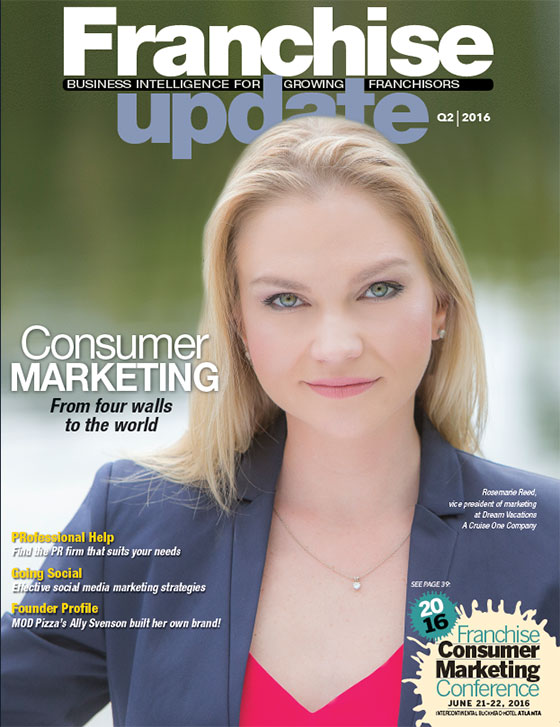 Franchise Update Magazine: Issue 2, 2016
Conferences
InterContinental, Atlanta
OCT 18-20TH, 2023
BoeFly drives growth by delivering financially qualified candidates increasing lead-to-franchisee conversion, and helping franchisees secure...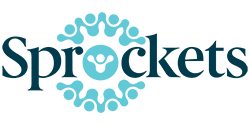 Sprockets is an AI-powered platform that helps franchisees maintain healthy staffing levels and improve employee retention. Our sophisticated...