Stories from the Covid-19 Front Lines: CEO Q&A with Nick Friedman of College Hunks Hauling Junk & Moving
Name: Nick Friedman
Title: CEO
Brand: College Hunks Hauling Junk & Moving
Segment: Moving & junk removal
Units: 121
Locations: U.S., Canada
How has Covid-19 affected your brand?
Luckily, we are deemed an essential business, which allows us to operate at full capacity. However, there has been a decline in business demand, whether because of stay-at-home orders (fewer people are moving) or because some people are more price-sensitive with the decline of the economy. Our normal grassroots marketing efforts aren't as effective any more, so we are finding and testing new strategies to increase our visibility.
What are you doing to help your franchisees through this?
We deferred the last two weeks of March royalty payments to be recouped starting August 1, and also waived our call center flat fee and ad fund for last two weeks of March. We are actively working with our vendor partners to offer deferments during this time. We are also sharing any government assistance information, banking assistance information, and any other relief programs we learn about with all locations as quickly as we can. Most importantly, we are communicating more than ever to make sure everyone is focusing on the areas where they can have the most impact.
How are you supporting your corporate employees?
By providing them with all the necessary tools and resources required to work remotely, while also not losing our vibrant culture. We also are providing resources and training opportunities for our employees through professional development like Dale Carnegie Training, and also providing extra support and programs such as virtual meditation and yoga classes using Zoom.
What are your franchisees doing for their customers?
Our franchise partners are following all CDC regulations and more. In addition to sanitizing the trucks before and after moves, wearing protective gear (gloves and face masks), and social distancing, we have also implemented a contactless pick-up offering on the junk removal side. This allows clients to place their unwanted items on their curb, and we will pick them up without having to interact face-to-face with the client. On the moving side, we just launched a program to support victims of domestic violence. Because of the stay-at-home order, domestic abuse has increased. Our franchise partners are offering free moving services to those victims. To receive aid, they must contact the authorities and a local shelter. This ensures the client is safe and supported throughout the entire process.
How are you working with your suppliers?
Our vendors have offered us different levels of assistance. For example, our credit card processor decreased transaction charges for our franchise partners. In terms of marketing vendors, we are in constant communication with them. We continue to share ideas on messaging, tactics, and strategies to enhance our marketing efforts. We have requested some deferments on behalf of our franchises on things like truck payments or rent.
How do you see the future of your brand, operations, market, etc. post–Covid-19?
It is all about your mindset. The companies that are committed to staying open, growing, and innovating are the companies that will come out on top. During the 2008 housing crash, junk removal was in low demand. We thought about the core of our business and what we truly have to offer our clients: trucks, labor, and high-quality service. With that thought in mind, we launched the moving side of the business and skyrocketed our growth. It's this type of mindset that will set businesses apart. Now is the time to adapt and expand (or enhance) your business offerings. If instead, companies choose to shut down their marketing efforts to save some money, they are, in turn,Ó giving up marketing share to the companies that are not fearful. College Hunks will continue to persevere and grow because we have the grit and passion for achieving success regardless of the situation. We pride ourselves on being purpose-driven, values-based, socially conscious, tech-enabled, and results-obsessed. Our culture and values will remain unchanged, while our strategies and tactics will evolve.
Published: August 9th, 2020
Share this Feature
Recommended Reading:
Comments:
comments powered by

Disqus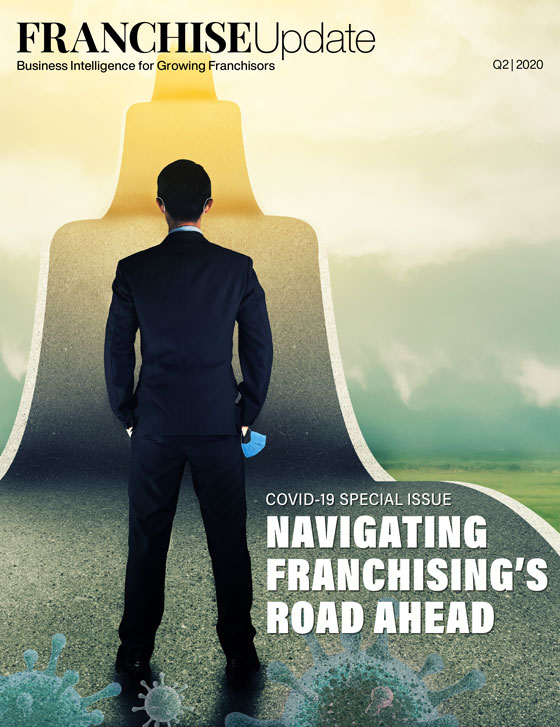 Franchise Update Magazine: Issue 2, 2020
Hub by Thryv is an end-to-end client experience platform custom-built for franchises. Its ready-to-use business apps help franchisees view their...
The Hungarian Franchise Association was founded in 1991 as an interest representation organization of the franchise business community.