Stretching for Growth During the Pandemic
Martin Balcaitis cut his franchise marketing teeth at food & beverage brands such as Krispy Kreme and Denny's, where he spent 15 years before shifting gears and signing on as CMO for StretchLab, a boutique fitness franchise that offers one-on-one assisted stretching services. "Flexologists" (professionals who stretch people's muscles) work closely with each client to determine their level of activity and body needs and what each client is training for. The results are increased flexibility and range of motion. Elite athletes have known about this for years, says Balcaitis. Now StretchLab is trying to bring it to the masses.
"Sure, going from food to fitness was different," he says, "but only strategy and tactics are different. Marketing is the same." As CMO of the 5-year-old brand, Balcaitis says he is trying to inspire trial visits to educate people about the value of stretching, and to make sure they have a great experience. This educational component is key for StretchLab's growth. Here's a brief preview of his upcoming Q&A in Franchise Update magazine.
Describe your role as CMO
I oversee the day-to-day activities of the department, but more importantly, I steer the direction of the brand. When I came on board, the brand was in a much different position than it is today. I was tasked with identifying what the brand wanted and needed to be, and how can I get it there.
How has Covid-19 affected your brand's marketing efforts?
The impact Covid-19 has had on our marketing efforts is tremendous. Almost overnight we had to pivot strategy and turn our studios into virtual studios with online programming. We accelerated our efforts to release our StretchLab GO platform, which has on-demand stretching videos, and our studios started virtual one-on-one and group sessions. We had to educate our clients that you could still get a great stretch at home and our top-notch Flexologists could show them how!
Our pipeline of prospects has grown significantly. More than ever, consumers are looking for connections on social media. While we were all sheltering in place there was a spectrum of consumers who were incredibly immobile and did some hardcore Netflix binging – and on the other end, consumers who took this opportunity to get back on their bike, start running again, or try new at-home workouts –all while trying to create an office in their living room. It really opened their eyes to how quickly their body can break down and how fundamental proper flexibility training is. We created materials and specific strategies to target these consumers to welcome them back to our studios and provide virtual services.
What are the 3 most important keys to being an effective CMO leader today?
1) Let people shine
It's in a CMO's nature to protect the brand identity. Sometimes you have to give up a little control and let your team experiment with direction, color, font, execution. I try not to put too many creative constraints on my team. Some things don't work, but a spark of something great can happen when you let experimentation happen.
2) Never stop learning
A mentor of mine had this mantra: "Read, React, Refine." Once you launch a campaign, that is just the starting line, not the finish line. I have to start with the end in mind and analyze results and learn from them. How can we take something that was successful and amplify results for the next time?
3) Check your ego
Yes, sometimes great ideas will come from outside of marketing. Yes, you will develop a dud of a campaign. Yes, you will have to take feedback well, and to heart. Don't take it personally and understand that everyone wants your brand to win.
What advice would you offer aspiring CMO executives?
Don't be afraid to make mistakes. I have learned so much from my successes, but I learn more from my failures. Understanding why something didn't work is incredibly important and helpful. Surround yourself with supportive and collaborative people – but honest ones who will give constructive feedback.
Published: July 14th, 2020
Share this Feature
Recommended Reading:
Comments:
comments powered by

Disqus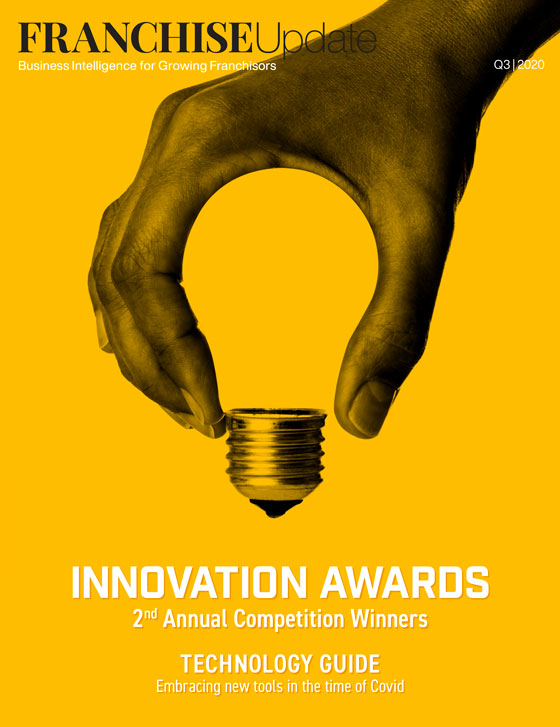 Franchise Update Magazine: Issue 3, 2020
Pizza Factory houses hardworking owners, family-friendly dining and high-quality products. Restaurant design options include a Pizza Factory Express...
Cash Required:
$90,000
Checkers Drive-In restaurant franchises are small but efficient making our restaurants easy to operate and typically reduced overhead costs.
Cash Required:
$250,000