The Emotional Toll Of The DOL Ruling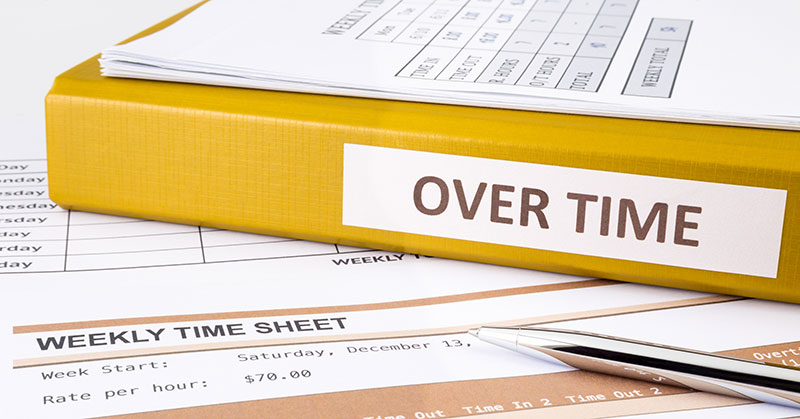 Well, there they go again. Those folks at the Department of Labor (DOL) just can't leave well enough alone. This time they've changed the overtime rules creating administrative/legal headaches for HR departments, and essentially reclassified a lot of people from salaried back to hourly positions. As a result, many franchisee owners are convinced that the impact will be complete demotivation of those who have been 'demoted' by the DOL. Long-term, it probably won't have a negative impact on your franchise business because your high-value employees will be promoted back into an exempt higher-salary position.
Reason says that this change isn't the end of the world, but individual motivation is based more on emotion than on reason. So if you have some disgruntled employees come to you concerned about their take home pay, their ability to grow in the organization, and feeling demotivated because the bureaucrats in Washington, D.C. have decided to change the law, here's how you can help them:
Remember that what most people want from their job is inspiration, autonomy, education, and communication. Those four factors play the largest role in motivation.
Let them know you appreciate how they feel about the change, and help them reframe their thinking by sharing with them the value they bring to the organization is in their character and the results they produce.
Listen patiently to them: their ego/identity has taken a hit, and they may be concerned about a hit to their wallet as well. Remind them that the changes in the law do not require you (the employer) to pay them less, only to pay them differently.
Changes to the DOL rules may stir up concerns of employee turnover, especially in an environment where it is difficult to find good committed people. If you find yourself or your HR department fielding emotional concerns by your employees, try spending your time building them up, rather than bashing the DOL. As former First Lady Eleanor Roosevelt used to say, "No one can make you feel inferior without your consent."
Dan Schneider, MA, CSP is a partner/director of The Rawls Group, a business succession planning firm, and a Board member of the International Succession Planning Association(ISPA.) For additional information email info@rawlsgroup.com or visit www.rawlsgroup.com
Published: July 6th, 2016
Share this Feature
Recommended Reading:
Comments:
comments powered by

Disqus
Cicis is an iconic, modernized restaurant that pushes the limits of the regular family dining experience. With unlimited opportunities for revenue,...
Cash Required:
$250,000
Buddy's is one of the fastest growing rent-to-own franchises in America with 60 years of proven success. Franchise owners enjoy a 0% royalty fee the...
Cash Required:
$150,000