TruBlue Total House Care Wants To Be a Household Name, Part 2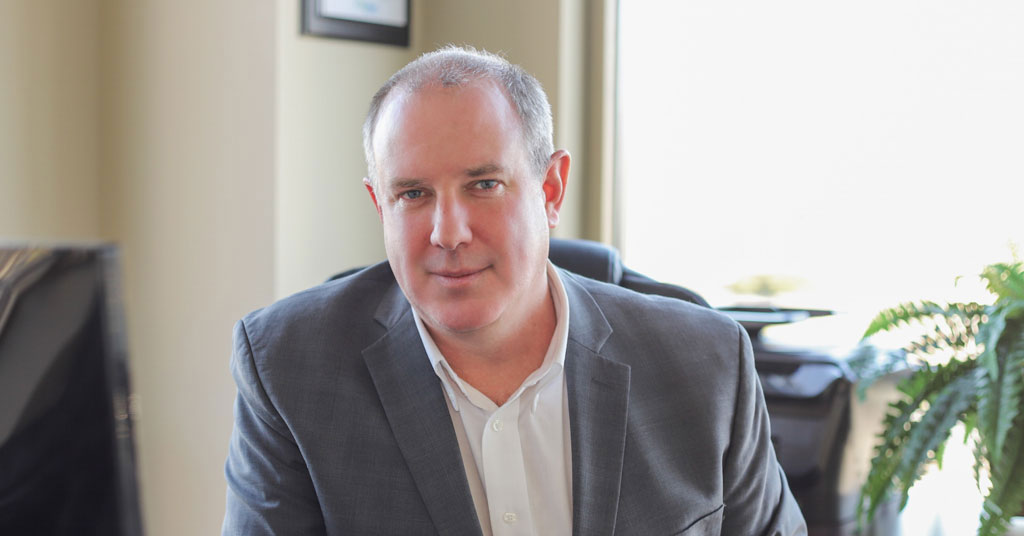 In the previous issue, we ran part 1 of the Q&A with Sean Fitzgerald, a 25-year franchising pro who currently serves as President of TruBlue Total House Care. Here is part 2, where he provides his views on management, operations, some personal items and the bottom line.
Name: Sean Fitzgerald
Title: President
Company: TruBlue Total House Care
Units: 50-plus
Age: 50
Years in franchising: 25
Years in current position: 1.5
MANAGEMENT
Describe your management style.
Collaborative, motivating, inspiring, and inclusive.
What does your management team look like?
I am lucky to have a very experienced management team working with me at TruBlue. It includes a vice president of marketing, director of operations, franchise business coach, the sales team, accounting team, and franchise development support team.
How does your management team help you lead?
They provide me with honest and open communication, which gives me the ability to make the right decisions. They do not placate me and tell me what I want to hear. Filtered information is bad information. My team also is not afraid to push back on subjects. They are empowered to ask tough questions to get to the core of an issue.
What makes you say, "Yes, now that's why I do what I do!"?
We recently welcomed new owners into the system. They had an amazing attitude and vision. Thanks to our strong franchise model, training, and onboarding process, the franchisees set a record for first-month sales in the shortest month of the year – and during a pandemic. They reached out to me recently and said everything that I told them would happen did happen, and even better than they expected. When I help someone fulfill their dream of owning a successful business, that is when I'm reminded why I do what I do. The growing interest in and success of the TruBlue brand provide constant reminders of my "why".
OPERATIONS
What trends are you seeing with consumer spending habits?
We are seeing a new era in homeownership, with people taking a more proactive role in protecting what is likely their largest financial asset. One of the trends we are seeing involves preventive maintenance for the home. A big part of this focus is older homes, especially for senior homeowners who want to age in place. The Covid-19 crisis uncovered major flaws in long-term care facilities. As a result, no one wants to go into a nursing home. It is true there are thousands of in-home care providers taking care of seniors in their homes, but they cannot age in place successfully if the home is itself is unsafe. As a result, the demand for affordably priced home repair and maintenance services, house cleaning, yard work, emergency repairs, and seasonal work is growing. Regular care and repair will also help a senior's home retain, or possibly increase, its value when families do eventually have to sell the property. This ties back into the main reason people are willing to spend more on the preservation of their homes.
Are your franchisees bullish or bearish about growth and adding additional units?
We are absolutely bullish on growth. Knowing there is a huge demand for what we offer, and knowing we have the opportunity to expand our coverage across the U.S., we have created a strategic partnership agreement with Right at Home, one of the largest in-home care providers in the nation. The new partnership will increase each company's client base and allow TruBlue franchisees opening in new territories an immediate referral source.
Are commodity/supplies costs any cause for concern in your system?
There are certainly some supplies, such as timber and drywall, that are more challenging to acquire now. Fortunately, the services our franchises provide are more labor-driven and not always reliant on supplies.
In what ways are political/global issues affecting the market and your brand?
As more people choose to age in place, we will see more programs such as Medicare and Medicaid begin to subsidize the costs of repairs designed to make the home environment safer for seniors. National and state government officials are beginning to recognize the long-term, cost-saving benefits of safer homes. It will become more affordable for seniors to age safely at home – with help – rather than enter a state-run nursing home.
PERSONAL
What time do you like to be at your desk?
While my in-office hours are very fluid, I am always available. My workspace is fluid, too. I do not really have a desk. Sometimes my desk is in my car, my kitchen table, or my couch.
Do you socialize with your team after work/outside the office?
I am very social during work hours, but not as much outside the office. For me, it helps maintain a higher level of professionalism in the office since I am in a leadership role.
Last two books read.
I am a U.S. history enthusiast. Two books I recently read are Team of Rivals: The Political Genius of Abraham Lincoln by Doris Kearns Goodwin, and The Pillars of the Earth by Ken Follet.
What technology do you take on the road?
I never leave home without my cell phone and my laptop.
How do you relax/balance life and work?
I play video games to help me relax. When I am at work my mind is always engaged. Video games provide me with the distraction I need to turn off my work brain.
Favorite vacation destination.
Anywhere there is a beach. My family and I usually go to Destin, Florida, every year.
Favorite occasions to send employees notes.
I absolutely love sending congratulatory notes to employees when they achieve a goal or exceed expectations. And thanks to the incredible success of so many of our TruBlue franchise owners, I have had the opportunity to send many more of these types of messages.
Favorite company product/service.
I am an admitted Apple addict. After years of working on a PC, I was forced to make the switch to a Mac when I signed on with a previous company. Now I cannot go back. I have the Apple Watch, the iPhone, the iPad. If Apple makes it, I own it.
BOTTOM LINE
What are your long-term goals for the company?
We are on a mission to make TruBlue a household name. We are the only national franchise provider that specializes in total house care, both inside and outside the home, for seniors and busy families. In fact, we complete the continuum of the care circle in the in-home senior care industry – something that had not existed before on a national scale. We have a goal of being a national franchise (we are already in 50 markets), if not international, with more than 200 franchisees in the next 5 years.
Where can capital be found these days?
TruBlue is a low-cost investment and far more affordable than other franchise concepts in the senior care and home services industries. This makes it easier for franchisees to acquire capital, although the vast majority of our owners are self-funded, with many of them using home equity loans or 401(k) rollovers as business startups (ROBS) plans for financing.
How do you measure success?
I am completely invested in the individuals who trust us enough to join our organization as franchise owners. Changing lives by giving people the opportunity to own their own business and take control of their financial future is something I am extremely passionate about. I measure success by how well we help these franchisees meet their business goals, and hopefully exceed them. If we can help every single franchise owner prosper, then the brand flourishes.
Any regrets?
No. By nature, I do not dwell on the past. I channel my mistakes into helping me move forward and do better from the experience.
What can we expect from your company in the next 12 to 18 months?
The next 12 to 18 months and beyond will be full of strong growth and expansion as we add franchises to meet the demand for our services across the country.
Published: May 27th, 2021
Share this Feature
Recommended Reading:
Comments:
comments powered by

Disqus
Owning your own Pancheros restaurant is a chance to start a business without starting from scratch.
Cash Required:
$250,000
Senior Care Authority® is a leader in senior care options, eldercare franchises, and advocacy services. Contact us to start your senior care...