Enovana House Cleaning Franchise
Come Join Our Green Team!
Enovana is currently offering a $5,000 discount on
the initial franchise fee through August 2017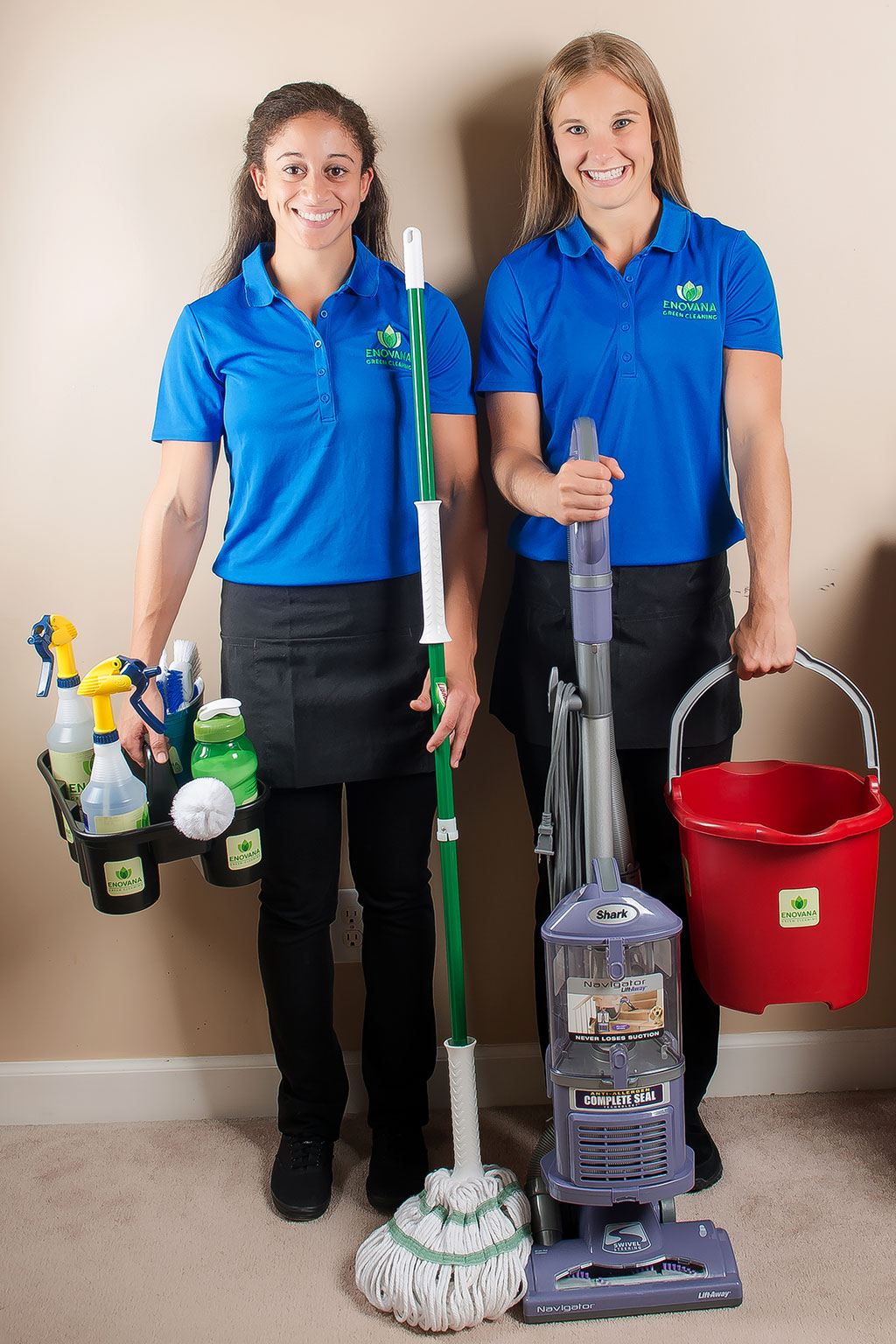 Enovana Green Cleaning is proud to offer house cleaning franchise opportunities utilizing our proven and systemized way of doing business. For nearly 10 years, we have been offering home cleaning with an eco-friendly twist. Our goal has always been to use all-natural products to help people in our neighborhoods live cleaner, healthier lives, and we can't wait to bring our services to your neighborhood as well.
Since first starting a house cleaning business in 2007, Enovana has been at the forefront of natural, green cleaning to better protect our environment while also serving our loyal customers. As the market for environmentally friendly products and services has grown over the past decade, we have continued to develop our house cleaning franchise system to take advantage of that demand, and our success has been tremendous. Now we want to share that success with owner-operators who share our passion for green cleaning and customer service.
For almost a decade we have developed and refined our business. Our founder Joe McCutcheon has created a high-quality home cleaning service franchise, using only natural cleaning products, while providing the highest in customer service. We use only all natural products including our proprietary green cleaning soap, Castile laundry detergent and reusable cleaning towels. Enovana cleaning franchises' fleet of vehicles are now all hybrid, low emission vehicles that further serve our mission of being as environmentally friendly as possible.
Our Green Cleaning Products
Proprietary Enovana Green Cleaning Products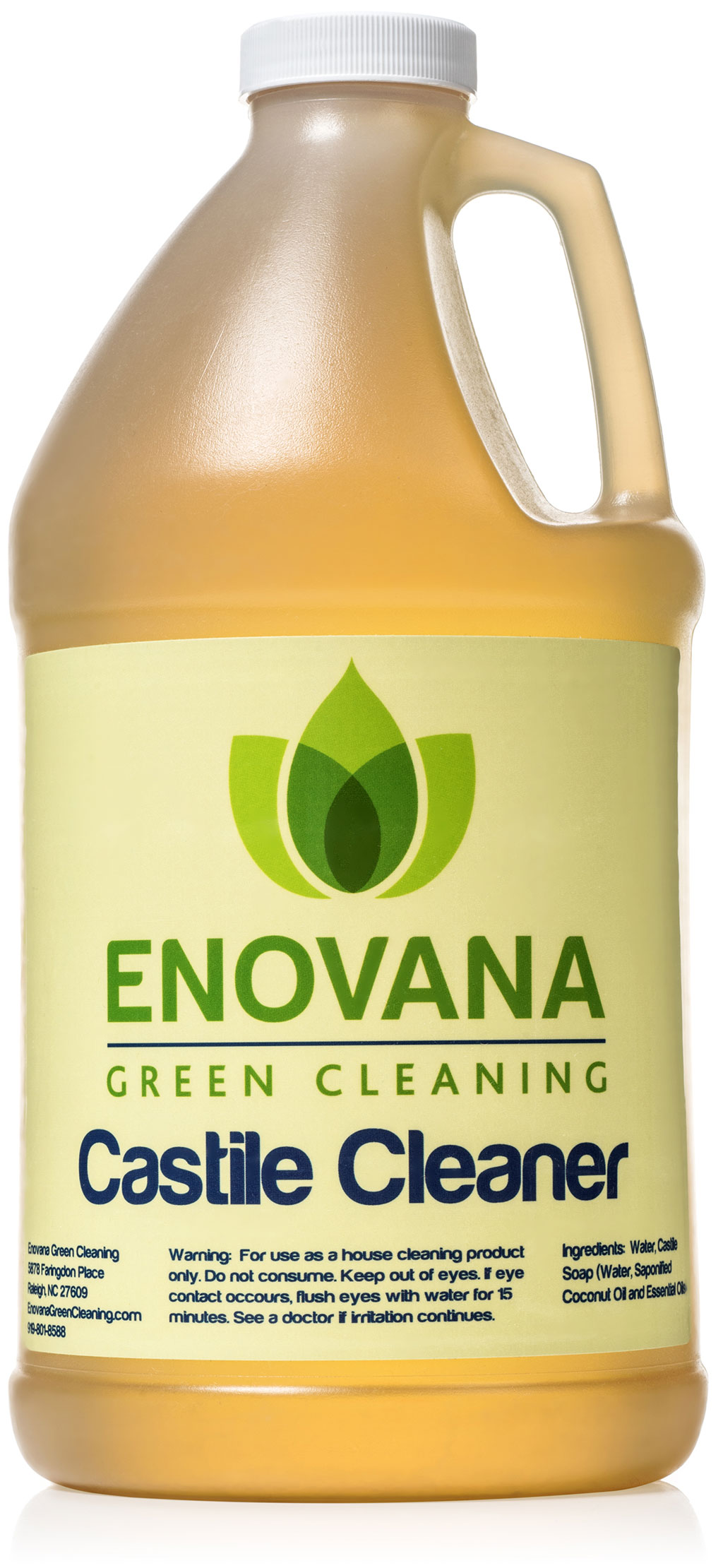 Enovana has been cleaning homes using green cleaning products since 2007. In our initial years, we used and experimented with many different types of products. Over the years we found that many products were labeled as "Green" but just did not live up to the standards that we felt warranted such a title. We eventually found that Castile Soap most met our standards for both sustainability and efficacy.
We started making our own Castile Soap in 2012 so that we could formulate a recipe that would provide us with a Castile Soap that is best suited for cleaning homes. Castile Soap has been used for centuries, originating in the Castile region of Spain. Originally made from olive oil, Castile Soap is now a word that describes soap made from plant/vegetable oils. It is biodegradable and vegan. It is also free of ammonia, phosphates and synthetic fragrances. We use our own proprietary, Enovana brand of Castile Soap that no other company currently uses.
Don't be confused in thinking that green cleaning products cost more. Some people like to compare it to the food industry where organic food costs more than conventional. In most if not all cases, our green cleaning products are actually more affordable than conventional ones. Not only is our Castile Cleaner most suited for cleaning homes, we also provide it to our franchisees at a lower price than other major Castile Soap companies.
In addition to our Enovana Castile Cleaner, we also utilize vinegar, baking soda and essential oils.
Franchise Support
We're Excited To Share Our Success With You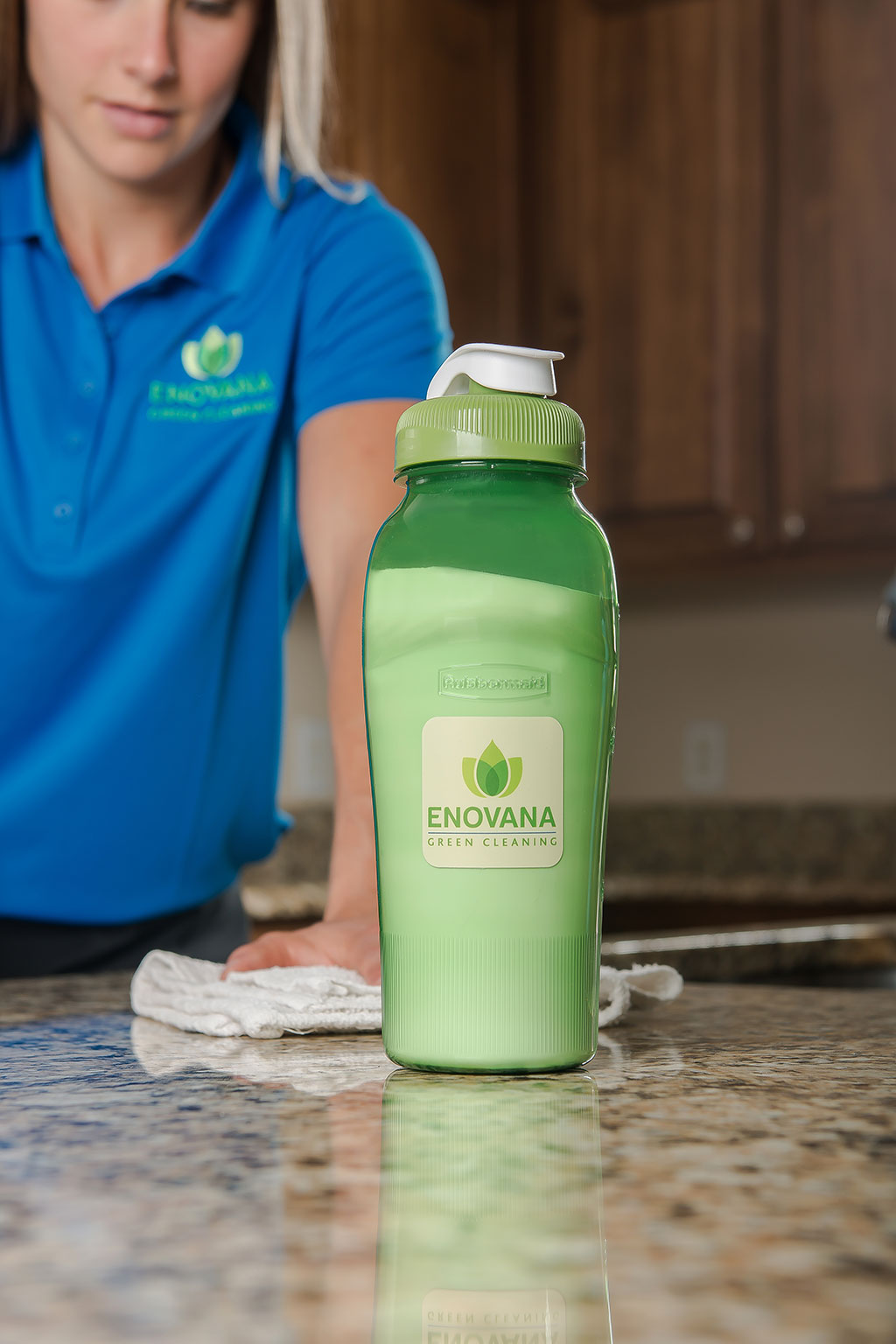 At Enovana Green Cleaning, we take great pride in how we treat our customers and their home. We take that same pride in how we support our Franchise Owners. We know that residential cleaning services is an industry that has been established for a long time, but at Enovana Green Cleaning we provide the system and support to allow our franchisees to differentiate themselves in the market as we have over the past decade.
Enovana's Franchise Support Team will be there to offer guidance, training, and support to provide you with everything you need to deliver the high level of service that the Enovana brand promises.
Candidate Process
Is Owning An Enovana Right For You?
The Perfect Candidate
We love franchise candidates that have a passion for green living and green products. We also are looking for candidates that:
Possess excellent customer service skills
Are motivated and hard working
Are good communicators and like working with people
Want to be independent and make money by owning their own business
Want a lifestyle with no weekend, night or holiday work
Want to join an emerging, less corporate franchise culture
You do not have to have cleaning experience. We are going to train you how to run an Enovana!