Succession Planning
Are you prepared for the next stage in the evolution of your franchise business? Exit strategies and retirement planning can include building a legacy organization to pass on to your children; taking on a partner and phasing out of the business; selling to the highest bidder and walking away; or selling to managers or a buyer most likely to retain the culture and team you've so painstakingly built over the years.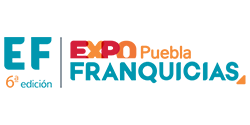 As in any rapidly growing market around the world, Puebla offers tremendous opportunities for franchise development. Ranked as the 2nd best state in Mexico to start a business, the labor pool is highly qualified and rivals even the biggest cities like NYC
Relationships With Franchisors, Customers, And The Community Are One Of The Most Important Aspects Of Success And Critical To Driving Long-Term Value.
Kendall Rawls
5,428 Reads 10 Shares
Change is inevitable and there are always unknowns and the unpredictable to navigate. This should not be a hindrance to developing and executing a strategic plan for your business.
Kendall Rawls
14,880 Reads 5 Shares