Are You Ready for Growth? Building and maximizing infrastructure for expansion
In the early 1960s, as an increasing number of newly franchised restaurants began to dot the U.S. landscape, fueled by an ever-expanding interstate highway system, Bob and Marjorie Minshew saw an opportunity and grabbed it.
The Minshews, who were living in Salt Lake City, signed on to become the first licensee for Sizzler Family Steak House, a restaurant chain that had its start in a converted office trailer in California in 1958. Over the years, the Minshews would go on to open several more Sizzler locations.
Fast forward to 2022. The company started by the Minshews, Sizzling Platter, now owns and operates 565 restaurants in the U.S. and another 100 in Mexico. In addition to Sizzler, the company's brands are Red Robin, Little Caesars, Dunkin', Wingstop, Jersey Mike's Subs, Jamba, and Cinnabon.
With Sizzling Platter's vast holdings, it's hardly surprising that franchise operators frequently seek advice from the company's president, Nathan Garn, when they're trying to figure out if it's the right time to add to their own portfolios.
In the U.S., more than half of franchisees are multi-unit operators, and the numbers are steadily increasing, according to the research firm FRANdata. But if you're a franchise operator considering taking on more units, whether within the same brand or a mix of brands, what kind of evaluations should you do? How do you know if you have the infrastructure in place to be successful?
Although there is no one-size-fits-all answer, we asked Garn and other successful multi-unit operators to weigh in on those questions and share their strategies for smart growth.
Hiring and promoting
When other franchise operators come to Garn to pick his brain about growing their businesses, he usually starts with capital—the human kind.
"It's as simple as looking at your own team and saying, 'Are we ready for more?'" Garn says. "And, when I say team members, I mean either a general manager who can step into a role where they oversee multiple stores, or someone who is currently overseeing multiple stores who can take on a new brand and grow that."
Having the right people in the right jobs doesn't only allow an operation to grow, it encourages growth. "A lot of the growth that we've done we've almost had to do," he says, "to provide growth opportunities for our team members who were ready to grow, who needed a challenge, and who were up for a challenge."
As part of its philosophy, the company always tries to fill leadership positions by promoting from within. That means company executives stress team development through training and offering opportunities for employees to stretch.
"One of our strengths as an organization is our people. If they already know our culture, we know them, and we work well together, it just makes more sense to grow with them," Garn says. "Really the only time we look outward is if we feel like it's in a region where we don't have someone yet who is developed enough. We don't want to set a team member up for failure."
Leaders: born and made
Damon Dunn is CEO and managing partner of Lagunita Franchise Operations, which has 30 Dunkin' locations throughout the Southeast and in Oklahoma and New Mexico. A year from now, his plans are to have at least 42 open.
When he bought his first five restaurants in 2016 in Mobile, Alabama, Dunn had no idea which employees would make good leaders. After he'd spent time working in the restaurants learning every aspect of the business, it became clear to him. At each location, Dunn paid attention to which employees seemed to be the problem-solvers, the ones other employees went to with their questions.
"I'm always identifying those people," says Dunn. "Then I help professionalize that natural leadership."
When leaders emerge, franchise operators must trust them to make decisions, says Andrew Howell, who, along with his father, owns 20 Tropical Smoothie Cafes and has plans to open three Another Broken Egg locations, all in Florida. Howell says it would be impossible for him and his father to add units if they weren't willing to hand off some of the responsibilities.
"We know our Tropical Smoothie team—our district managers, our managers—is strong enough so that if we had to focus on something for a moment, they have it under control," he says. "Even if you decide to go from one unit to three, the amount of time you spend in each decreases as you have more units or more brands. So you're having to trust people to get the job done."
Heather Safrit knows how hard it can be to try to do it all. She's the COO and operating partner for a franchise group that owns 12 Sola Salon locations in Florida and Georgia. She and her partner signed a franchise agreement in 2013 to open nine salons in the West Palm Beach area.
"Originally, I was the team," says Safrit. "I wore every hat until we had five locations. I probably waited a little too long to hire, so I can speak from experience that you really need to be proactive and be thinking ahead of the curve. You can get so busy and so wrapped up in the day-to-day operations and development that you just don't have the time, quite frankly, to try to put a team in place. You want to have a plan in place before you get too far down the line."
Financing growth
For franchise operators considering expanding their portfolios, it's not just a matter of hiring the right people. It takes money to grow.
"If you don't have the financial ability to grow, sometimes your appetite for growth is bigger than your stomach," says Garn.
How much return on their investment (ROI) franchisees expect can vary, says Safrit. "What might be a great ROI to me might not be considered a great ROI by another. If someone is looking at purchasing a franchise, they should not only narrow down their decision by areas of interest and capital needs, but by what type of ROI they are looking for—both level of return and rate of return (ROR)."
And that's where Safrit believes a franchise broker might be able to help potential franchisees. "The franchise broker can assist them with this by weeding out industry segments that might not meet a potential franchisee's expectations. What ROI and ROR are acceptable is a question each potential franchisee must answer for themself."
As for getting help with financing, it's worth remembering that a first loan or investment is usually based on projections. After that, it's about the performance of a franchise operator's existing units.
"There's one thing that's central to growing all franchise business models, and that's returns on capital allocation, period," says Dunn, who partnered with investors to buy his restaurants. "Whether it's debt or whether it's equity—somebody else's, your own, or a bank's—at some point, there has to be some underwriting done, and that underwriting has to say that the four-wall unit is going to produce X amount of return on invested capital (ROIC). That ROIC has to meet the expectations of the capital source, or growth will not be supported."
When deciding if it's time to buy more, franchise operators must take a hard look at their bottom line. "If you want to grow your platform, you have to grow the platform in an accretive way. So you have to make capital allocations in an accretive way, which means it's growing in value and meeting the expectations of your equity or your debt partners," says Dunn. "If you don't do that, if you can't do that, then you can't get access to debt and you can't get access to equity. You can have an effective management team, brand support, and excellent customer service. Yet, none of that matters if you cannot meet the minimum ROIC expectations."
Attracting investors
To meet return expectations, franchisees must operate efficiently.
When Dunn bought his first five Dunkin' locations in Alabama, he moved from California to learn everything about his stores and the market. Right away, he noticed some inconsistencies. During a given period one Dunkin' would ring $800 in sales with five people working, while another location would ring the same amount with eight people on the clock. sTo understand why one restaurant was more efficient than another, he watched and learned something he never would have from an office in California.
Each station has training aids, like cheat sheets, that tell workers how to make a certain drink or sandwich. Use this many shots of espresso. Use this many pumps of caramel swirl.
Dunn could see that workers who didn't have to stop to look at the training manual were much faster.
So he decided to buy laptops and tablets for each store and to require employees to go through Dunkin's online training again. "I standardized my labor by understanding that if we train them better, I can use the same number of people at each store if they're trained the same."
Also, before Dunn arrived, each restaurant manager decided how many donuts to make each day based on rough estimates from past sales. Dunn invested in software that allowed him to analyze how many of each kind of donut were sold daily at what hour.
For a year, Dunn constantly collected data, constantly analyzed it, and constantly adjusted to eliminate waste. Then he went back to his investors and said it was time to buy more units. This time, his proposal was even more attractive, his information more precise.
"You give confidence to your investors," says Dunn, who could now tell them: "If we invest X amount of dollars, we can get this return. And I know how to get these returns because I have optimized our food and labor costs."
Franchise operators trying to woo investors must know in advance what those investors are looking for, he says. "People are always asking me, 'How did you find your equity partners?' I tell them, 'If you don't know the answer is Yes before you go in and pitch, you have no chance at all of finding an equity partner. If you're going in there to pitch an idea and don't know how they are going to respond, you haven't done the work necessary to go in there and pitch.'"
Evaluating brands
Once the money and people are in place, how do franchise operators know which brand is the best fit? Whatever due diligence a franchisee exercised before deciding on a first unit or brand should be the same for later ventures, says Howell.
Howell and his father made a decision to branch out by adding Another Broken Egg to a portfolio full of Tropical Smoothie Cafes. They haven't opened the Another Broken Egg locations yet, but when they do, they'll bring a lot of the knowledge they've learned from Tropical Smoothie.
"They're both restaurants, so the skills we learned in one restaurant could be transferable over," he says. "It's a different set of similar skills is kind of how I look at it. Managing inventory, managing labor—all of that is going to be perfectly transferable."
Both Garn and Howell say they would never consider owning brands that are in direct competition with each other, and most franchisors don't allow that anyway. That said, maintaining good communication with their franchisors should be a priority for every franchisee, says Safrit.
"If you're thinking about going outside your original brand, you definitely want to communicate with them and make sure they are on board with it, and not worried or concerned about your commitment to their particular brand. It is a partnership. I think open communication is key."
Finding the right cultural fit with prospective brands also is important, says Garn.
"When we look at other brands, it starts at, Do we feel like we align with the ethos of the brand? Do we feel like it's a brand we can get behind, and can we get behind their management team and their executive team?" he says.
"Franchising is a long-term relationship. You're going to go through good times and bad times with them. So first and foremost, we ask, Do we have a cultural fit with the brand? And then, does it complement our existing portfolio of brands? Is it like the other brands we're in?"
For Safrit and her partner, there was no question that Sola was right for them. "My partner and I had a unique situation. We had a mutual friend who was Sola's largest operator, so we knew about the brand through him. We trusted him."
But, even if prospective franchisees don't have close friends to turn to for information and advice, they should make sure they talk to current franchisees who operate the brands they're interested in, says Safrit.
"I think it's really important to talk to a cross-section of ownership structures," she says. "Talk to small operators that are in the business. Talk to large operators that are in the business. And new operators and old operators. Operators in different parts of the country. I think that would give you a really good feel for everyone's experience." And, of course, anyone interested in buying a business must look at industry trends as well, she says.
There's no substitute for good research, says Howell, who will receive his MBA in the spring. "I throw a lot of numbers in an Excel sheet. I play with it and make sure I'm comfortable, over and over and over again."
Using size to your advantage
In spite of the inevitable challenges that come with adding units and brands, there also are advantages, particularly with vendors and suppliers.
"Because a lot of the brands we're in are already pretty scaled, we're fortunate that the brands leverage a lot of that for us. But there are certainly some benefits of scale, even outside of the brand, with the various vendors," says Garn.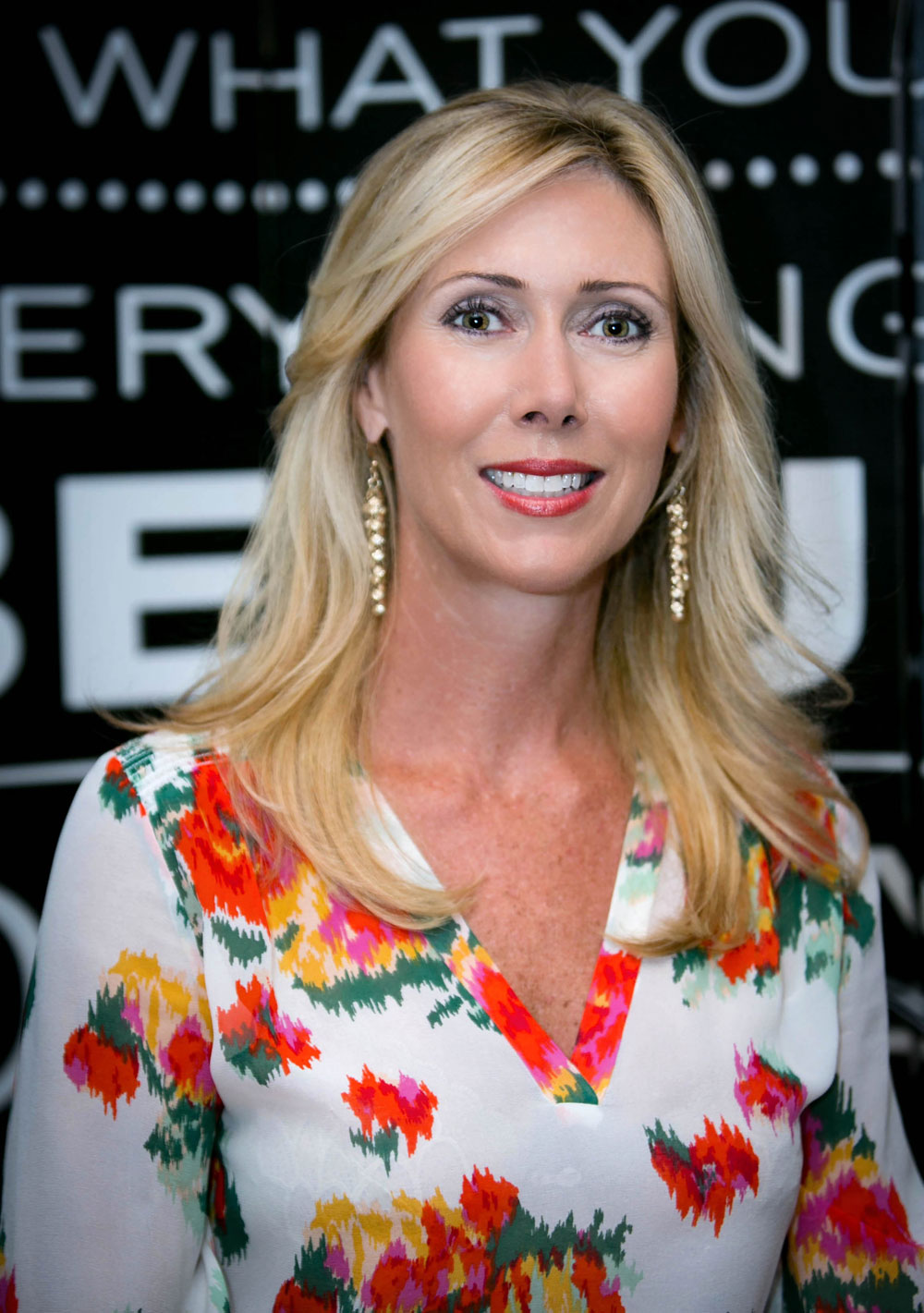 Safrit has plans to build more Sola Salons. She and her partner have already purchased additional development rights. But they are already reaping the benefits of size.
"Without question, the more units you have allows for economies of scale," she says. "Actually, the more business you do with a company, the more of a priority you become for them, which generally translates into better service and the ability to negotiate lower rates. Having more units also allows you to stretch line items like marketing costs and insurance costs, which lowers the cost per unit for you."
Franchisees can expect some growing pains as they add units, but should push forward, says Safrit. It's just part of the growth process. "Unpredictable circumstances can sometimes stand in your way— for example, changes in the market, a lack of affordable real estate, unexpected construction costs, and supply chain issues, all of which we're seeing across the country right now. Those are some unexpected things that can impede growth," she says. "But I really think the ability to grow quickly goes back to, Do you have the capital in place, or access to capital? And do you have the human resources?"
Published: December 9th, 2022
Share this Feature
Recommended Reading:
Comments:
comments powered by

Disqus

Multi-Unit Franchisee Magazine: Issue 4, 2022
Our commitment to developing the best drive-thru espresso led us to franchising. Unlike nearly all other franchises, we do not charge...
Cash Required:
$100,000
$1M+ Avg. Revenue per Location. No medical experience necessary. Manage the manager franchise. Comprehensive training and support. Unique business...
Cash Required:
$75,000