Balancing Act: Harmonizing the franchisee-franchisor relationship
Early in the coronavirus pandemic, as U.S. cities locked down and restaurant dining rooms temporarily closed, Tropical Smoothie Cafe presented its franchisees with a plan to shift the company's digital sales strategy.
Given the rapid changes in consumer behavior brought on by Covid-19, the leadership team proposed that third-party delivery should be quickly enabled in all its cafes—and that the best way to drive sales on those platforms was to offer discounts.
Franchisees weren't so sure. Many had already taken hard hits because of the shutdowns. "As franchisees, we thought, 'We don't want to do delivery with a discount,'" says Rylan Miller, who owns 36 Tropical Smoothie Cafes in Georgia, South Carolina, North Carolina, Virginia, and West Virginia. "At the time, we all felt we would rather have a higher net income versus driving transactions to a third party."
It could have become a real bone of contention. But neither the franchisees nor the franchisor was willing to let that happen. The two sides kept talking and, more importantly, kept listening to each other. "It was a good, healthy discussion," says Miller.
The back and forth led to an agreement that satisfied both the brand and its franchisees: The cafes would make a push to increase digital sales by offering discounts, but not for a prolonged period. "At a certain point, it was right to make a pivot because third party is so big right now," Miller says. "We were all really reluctant to do that."
The company's guidance paid off. Digital sales exploded. "The discount worked, and we didn't do it forever," he says. "It was a good push from them, and it was a good push from us."
Open communication, a cornerstone in the trusting bond between Tropical Smoothie and its franchisees, was key to the successful outcome, he says. "Now we do see a large transaction amount in third party."
Playing well together
When it comes to disagreements between franchisees and franchisors, it doesn't always work out that well. Some franchisors would not have handled the pushback well. "There are a lot of other brands that discount and the franchisee does not have a say," says Miller. "There are certain brands that just don't care—they drive the bus and they don't care what franchisees think. They look at it as their business, not the franchisee's business, and they make the decisions."
To build happy, successful franchisee-franchisor unions, experts say, both sides should adhere to some tried-and-true business practices and must possess certain areas of know-how: how to effectively deal with conflict, how to be transparent, how to set and meet expectations, and how to be open to change. But to Miller, who sits on Tropical Smoothies' franchisee advisory council, perhaps nothing is more important than honest dialogue and feedback.
Constant communication
He's far from alone in his thinking. Collins Cogan and his partners in the Millennial Restaurant Group own 25 Blaze Pizza locations in Kentucky, Tennessee, and Florida. "The beauty of working with Blaze corporate is that they're very open to suggestions and collaboration," says Cogan.
Blaze Pizza has more than 340 restaurants across 38 states and 6 countries, and the binding agent in their relationship is clear—and frequent—communication. Corporate leaders hold biweekly calls with franchisees and make themselves available whenever needed. "I think Blaze does a good job of constantly communicating and is in touch with the franchise community on customer and employee feedback," he says, "I'd say they emphasize listening and adapting. It's a two-way street, and that's what we appreciate about the relationship."
After all, he says, both are working toward the same goals: to be successful and to drive sales, profitability, and customer satisfaction. "It's critical that both franchisee and franchisor are constantly communicating to achieve that—and that's what we really like about Blaze."
Cogan and his partners also are thankful for the franchisor's proactive approach. "Blaze is two steps ahead of any issues the industry is experiencing, and corporate has done a really good job of providing franchisees with solutions to any problems and staying ahead of them."
As for horror stories, he doesn't have any. He and his partners says no initiative has been forced down their collective throat, and that they've seen no signs of incompetence in any area from the franchisor. Importantly, to ensure they were a good fit, they did their homework in the beginning before signing on the dotted line. "In doing due diligence on which franchise to become a part of, we were secure in our decision," Cogan says, "based on the experience of the Blaze corporate team and feeling a part of the whole rather than just a piece of the pie."
Listen, listen, listen
No franchisee wants to feel steamrolled by its more powerful ally and partner. That's one of the many reasons Raj Patel, who owns 70 Dunkin' restaurants, deeply values the constructive way he and the corporate office interact. Patel, who is based in Chicago and also owns several other franchise concepts, says it's all about showing mutual respect. "They aren't the brand that comes to you and says, 'This is how it is. We're doing it, and that's it.'"
Patel's father started out in the franchise business 30 years ago. He saw opportunity in the company and operated eight Dunkin' locations. "Dunkin' has a great give and take on both ends," the younger Patel says.
That's critical to the success of any franchising venture. "Franchisors have to understand that franchisees are on the ground level and talking to consumers every day," says Patel. "They have to be able to bend and be flexible." It also helps that Dunkin' has excellent company leadership, marketing, and can relate to its franchisees, he adds. "When you look at the brands that don't have good relationships, it's because they don't understand each other's point of view."
Yet, even when everyone knows that talking with each other is important, it's not always easy to do. "Ironically, it is when we feel most strongly about something that we seem to communicate most poorly," business psychologist and franchise relationship expert Greg Nathan writes in his book, "In particular, feelings such as impatience, frustration, intolerance, or resentment tend to create barriers to good communication." Communicating well, he says, requires "relentless practice and commitment. More specifically, we need to master the skills of listening, empathy, and assertiveness."
Making it work
Marco Acevedo, the Texas market director for Bojangles, agrees, adding that franchisors must have clear processes set up to facilitate communication with franchisees. "Things go wrong when things are not communicated. Whenever they have a concern, listen. Listen, listen, listen, and keep listening. I think that's important," he says. "They are business people. They have been very successful in different businesses, and we have to pay attention to what they say. We don't have all the answers. We need to hear what the franchisees have to say about different topics."
A franchisor's representatives also have to spend time in the trenches, says Acevedo, speaking with franchise owners, employees, and customers. Acevedo also offers some advice for franchisees. "If we have a problem, let's talk about it. Don't hide it. Don't procrastinate. Gather your information, ask questions." The need for transparency cannot be overemphasized, he says.
Nathan, founder of the Franchise Relationships Institute, writes that his research indicates that, at any given time, roughly 10% of franchisees feel they have issues with franchisors they'd like to see resolved. He compares the franchisee-franchisor pact with a marriage. Forging a successful union in love or business, he writes, requires similar skills.
And it's fairly predictable which relationships are going to develop serious problems. They tend to share some of the same weaknesses:
poor conflict management, which often is rooted in not listening well, not showing interest in what the other party is going through, or not showing respect for the other's point of view;
poor communication, which often comes down to the other side interpreting what was said differently from what was meant, a tendency to send double messages, or one side either being pushy or too eager to please; and
not having someone to speak with who can offer sound advice, such as other franchisees who have good intentions and can provide support.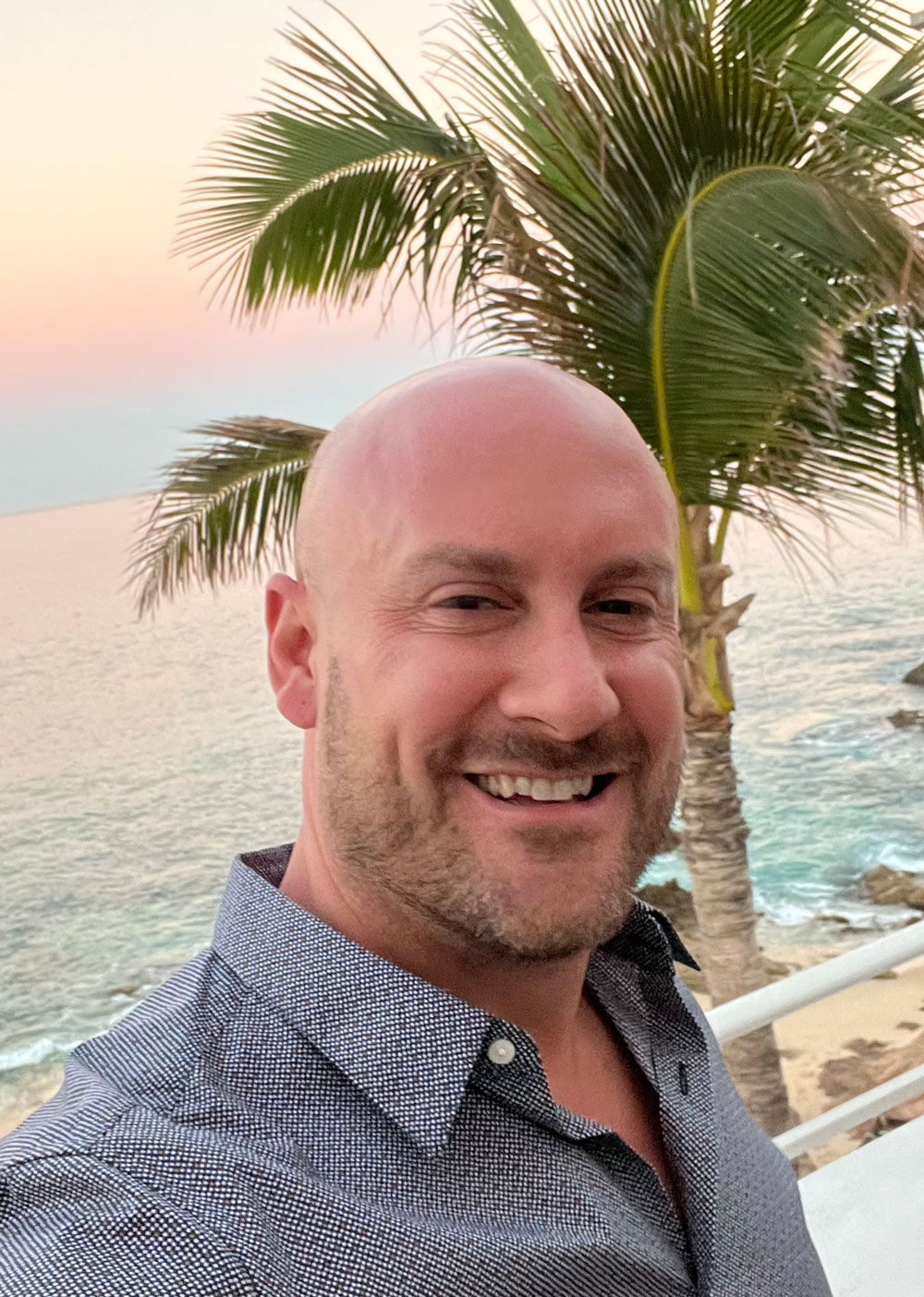 "It's a give and take"
Christopher Severo owns 60 Wireless Zone retail stores in Connecticut, New York, New Jersey, Pennsylvania, Massachusetts, and Rhode Island. Wireless Zone is the largest Verizon franchisor in the U.S.
Severo says it's important for franchisees to be fully committed and to stay responsive to franchisors. And franchisors must know that they can rely on their business partners. "Integrity is huge. So is consistency," he says. "When the franchisor needs something from my group, we get it to them right away, within 30 minutes to an hour, so they are never left wondering what we're up to, what we're doing, if there are ever any issues that come up, or questions or concerns."
"It's a give and a take," he agrees. "From our side, it's being fully committed to the business, getting information back to them as quickly as possible, and operating with integrity. Those are the big pieces."
Franchisors also have a responsibility to franchisees, he adds. "If I were to put myself in the franchisor's shoes, you don't want to let a franchisee, regardless of their financials, grow too fast or grow in a way that could be detrimental to the business," he says. "From our perspective, our growth has taken a long time, but it's been good growth. It's been solid growth, and I think that gives the franchisor a lot of confidence in our group."
This mutual confidence shared between franchisor and franchisee leads to business opportunities both sides will profit from. "On our side, it's running a good organization and also putting the pieces in place so that, if and when there are growth opportunities, they know they can rely on our group to do a consistently good job and drive consistent results."
Sooner or later, challenging issues will crop up, as they will any meaningful relationship. How those are handled is key to maintaining a good relationship. It's crucial, he says, "when problems do arise, to face those, not as a blame thing, but more collaboratively and say, 'How do we find the solutions together quickly and move on?'" Wireless Zone, he says, has "done a really good job problem-solving with us when problems arise, and they've done a good job giving us opportunities."
Both sides must recognize they are working toward the same goals. "At the end of the day, we sell phones and technology for a living, and we have to make sure we take care of our customers and provide a great experience. And I think with those two things, everyone is on the same page," he says.
"We're representing a huge brand, and we want to do that on a high level. We want Verizon to look at our group and say, 'These guys are providing a top-notch professional service to our customers, their stores are clean, their people are knowledgeable about the products and current promotions, and they're driving sales.' So in that respect, the franchisee and franchisor are 100% on the same page."
For Severo and Wireless Zone, it's been a good marriage, even through the rough patches. "We have our moments. We come across challenges. Like in a marriage, if you can work through it and communicate through those bumps in the road, I think you get stronger from it, and I think the relationship deepens," he says.
Overall, he says, "I think we know where we stand on each side. We respect each other. We have confidence in each other. And that is what has led to the success. So do we have a successful relationship? Absolutely. Would I trade it for a different relationship? No. Is it always going to be perfect? No. But for the most part, it works, and it works because both sides understand the goals, both sides are more or less working for the same goals all the time, and both sides have the ability to work through our challenges together."
Published: October 1st, 2022
Share this Feature
Recommended Reading:
Comments:
comments powered by

Disqus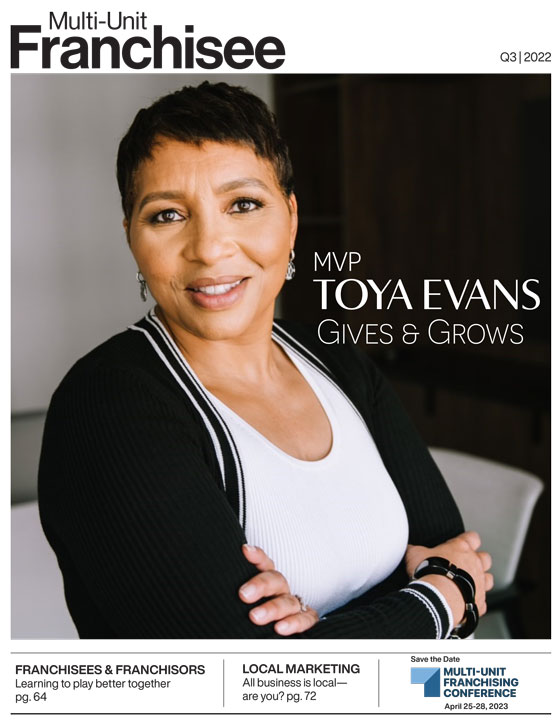 Multi-Unit Franchisee Magazine: Issue 3, 2022
Bonchon is an internationally recognized Korean Fried Chicken concept. Bonchon means "my hometown" in Korean, and represents our...
Cash Required:
$250,000
There's nothing quite like the perfect cup of coffee. It wakes you up and gets you on the right path. Now, you've got the chance to build a lifestyle...
Cash Required:
$150,000