Building and Communicating Your Franchise's Identity and Brand
Can I ask you to join me in a small experiment?
Please take a moment to think about a franchise where you have been a customer recently. Please think about what that experience was like and what you purchased. Then take the experiment a bit further by asking what you learned about that franchise's brand while you were there.
Let's think about what your experience might have been if you had visited one of these two "hot" franchises.
If you bought a submarine sandwich at Jersey Mike's, what made the experience unique, different… and branded? Was it something about the "Jersey" orientation of the company? Was there something about the way products were named that reinforced the brand? (One sandwich, you might have noticed, is called the "Stickball Special.") Did the servers' attitudes somehow reinforce the rough-and-tumble experience you associated with New Jersey?
If you shipped a package from a UPS store, what was there about that experience that reinforced the UPS brand? Were the walls a traditional UPS brown? Did employees wear UPS uniforms? Did the use of bar code and QR code scanners reinforce the idea that your package was being processed with modern technology? Was the entire transaction quick and convenient?
A brand is made up of products, premises, people, and more. But it goes deeper than those factors. Every organization has a purpose and stands for something. What about yours?
The roots of your franchise's brand
Sometimes the seeds of a company's identity were sown by the founder or by a group of individuals who started the franchise. But no identity is static, and over time it evolves as it is affected by new company leaders, employees, products, trends in the marketplace, the regions where your franchise operates, and even by your competitors.
So, who are you? That knowledge comes from considering questions such as:
What makes us unique?
Where have we been?
Where are we going?
What do we stand for?
What is it about our unique products or services that makes people want to work here and build their future with us?
Why do people want to become our customers?
How are we perceived as a company?
Are your brand and culture positive?
Let's face the fact that people like to shop and do business with franchises that project a positive culture and brand. Let's consider some of the traits of positive and negative company cultures. Organizations with positive company cultures often:
Are customer-focused and provide great customer service
Have a high level of ethics
Are committed to community, the environment, and other strong values (e.g., a sustainability mindset)
Project an atmosphere of teamwork and camaraderie
Keep employees' families in mind and promote a positive work/life balance
Foster a positive approach and sense of fun
Encourage employees' personal and professional development
Provide excellent training and promote learning
Create opportunities for growth and advancement
Have strong and shared core values
Promote technological innovation
Now let's think about the flip side. If you walk into a company with a negative culture, you will see one or more of the following things happening:
Employees have negative attitudes
Employees provide a low level of customer service
Technology and systems are not working well
Brand-reinforcing visuals like graphics and uniforms are used inconsistently or haphazardly
The premises are not spotlessly clean
Your franchise already has a foundation for a great brand. Are you actively defining and cultivating it? If not, what kind of planning can you put in place to build an outstanding brand that supports your success in the marketplace?
Evan Hackel, a 35-year franchising veteran, is CEO of Tortal Training, a leading training development company, and principal and founder of Ingage Consulting. He is a speaker, author, and host of "Training Unleashed," a podcast covering training for business. This article is adapted from his latest book, Ingaging Leadership Meets the Younger Generation. Contact him at evanspeaksfranchising.com, follow him at @ehackel, or call 781-820-7609.
Published: April 19th, 2022
Share this Feature
Recommended Reading:
Comments:
comments powered by

Disqus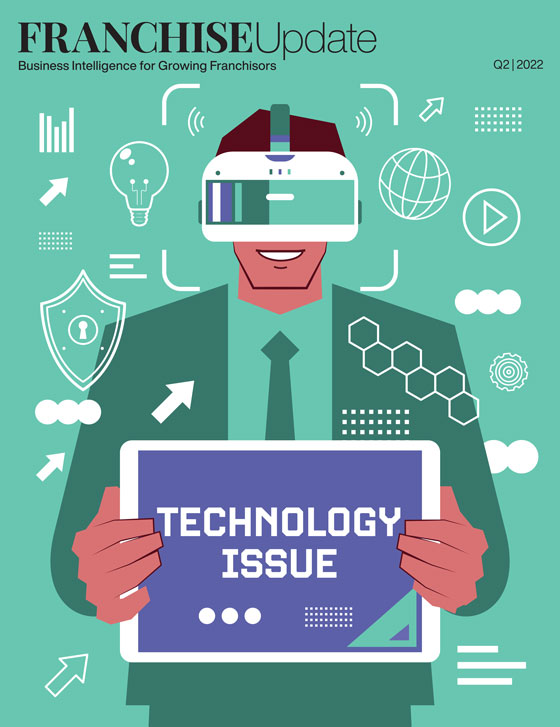 Franchise Update Magazine: Issue 2, 2022
Sociallybuzz, founded in 2009, is the #1 Social Media Marketing Agency to help franchisors and franchisees increase their revenues, drive sales, and...
ApplePie Capital provides a fresh new approach to franchise financing that is focused on your growth and success.