Challenge the Pros: Helping Candidates Find Financing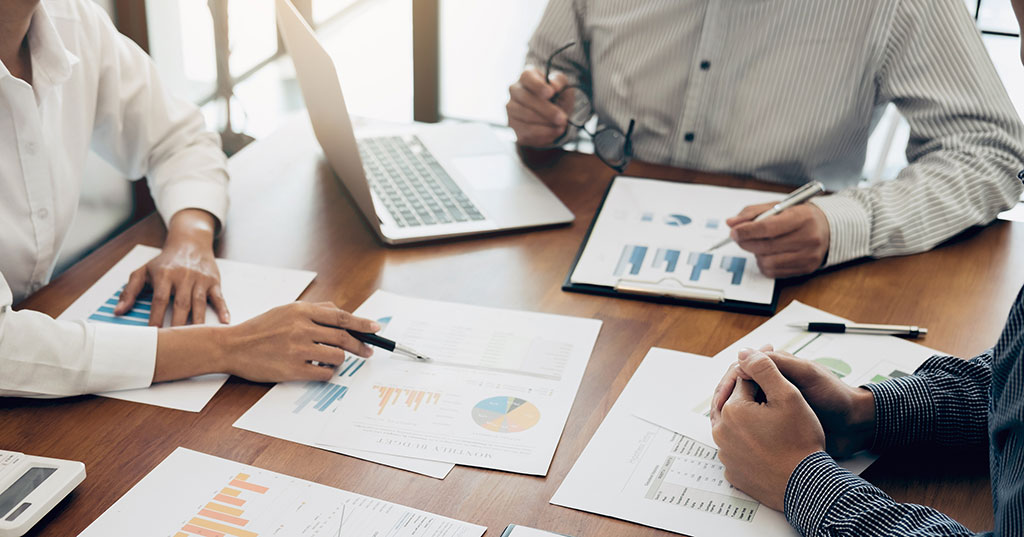 Is your development team involved in helping candidates find financing?
Van Ingram
Vice President of Franchise Development,
Golden Corral
Yes, our development team has a tremendous resource in place to assist potential and existing franchisees with their financing. His name is Sam Starling, the vice president of special financing at Golden Corral.
Most companies do not have a dedicated resource like Sam to explore and cultivate financing options. He has worked with Golden Corral franchisees to help them secure funding for nearly 30 years. Sam maintains relationships with an approved list of more than 40 lenders whom he uses to assist franchisees in creating a financing plan tailored to their individual business needs. Franchisees are not required to use one of these approved lenders. However, they typically do because of Sam's targeted approach to pair the best-fitting financial partner with the franchise entity.
Sam meets with our new franchise candidates during their initial corporate interview, before they become a franchisee. He discusses available financing options and is instrumental during the due diligence phase. He serves as a valuable resource for our new franchisee sales efforts.
The comprehensive support Sam provides stretches beyond new franchisees. Golden Corral has nearly 200 franchise entities, and Sam is actively involved in helping existing franchisees finance remodels, equipment packages, and other restaurant upgrades. For a legacy brand like ours, which has been around for 46 years, it is imperative to have this level of assistance in place to finance restaurant upgrades that elevate the customer experience.
Frequently, as existing franchisees seek to expand their businesses by opening new stores, their existing capital structure will not allow them to take on new or incremental debt to finance such expansion. They may need to recapitalize or restructure their balance sheet, restructure their existing debt to provide a more efficient capital base, or simply seek new sources of funding to meet these new capital requirements. Sam also is instrumental in working with these existing franchisees to assist them in these efforts as they seek to grow their businesses and expand their operations.
Let's face it, restaurant financing can be daunting for new franchisees. We are fortunate to be able to provide an experienced and well-respected resource like Sam early in the initial stages of a new franchise partnership. We are thankful for Sam and we know our franchisees are, too!
Wes Barefoot
Director of Franchise Development,
ShelfGenie
At ShelfGenie, we use a variety of channels to generate interested, qualified candidates. These channels include a variety of digital marketing sources, as well as franchise brokers/consultants. When working with candidates referred to me by a broker/consultant, I've found that in many cases they have already been introduced to one or more funding companies and have a pretty good grasp on what their funding options are and how much capital they will have access to.
So I'm normally not in a position where those candidates are looking for any guidance from me in terms of securing funding, but just to understand our investment and how much capital they would need to start a ShelfGenie franchise. With other candidates, it's more likely that I will be in a position to help them better understand their options for funding.
ShelfGenie does not offer any in-house financing, but we do have a small network of trusted companies that we recommend to candidates, depending on their financial status, net worth, capital needs, etc. These are companies that specialize in helping people secure funding to invest in franchise businesses, and who have a good understanding of our model and what type of capital is needed.
We are also registered with the SBA, and I've had multiple candidates over the past several years use an SBA loan to get into our brand. The SBA has an Express Loan program that has proven a good fit for our candidates. The loan is up to $150,000, carries a low fixed interest rate, and does not require any personal collateral. And compared with other loans, the requirements to qualify are less stringent. Most ShelfGenie investments fall under the $150,000 threshold, so this has worked well for quite a few of our candidates.
Other candidates will use some sort of 401(k) or IRA rollover if that proves to be a better option for them. We like to be in a position to refer candidates to trusted professionals who can help them secure the financing they need. Some candidates rely on us for that, while others already have the funding piece figured out by the time I'm introduced to them.
Published: October 5th, 2019
Share this Feature
Recommended Reading:
Comments:
comments powered by

Disqus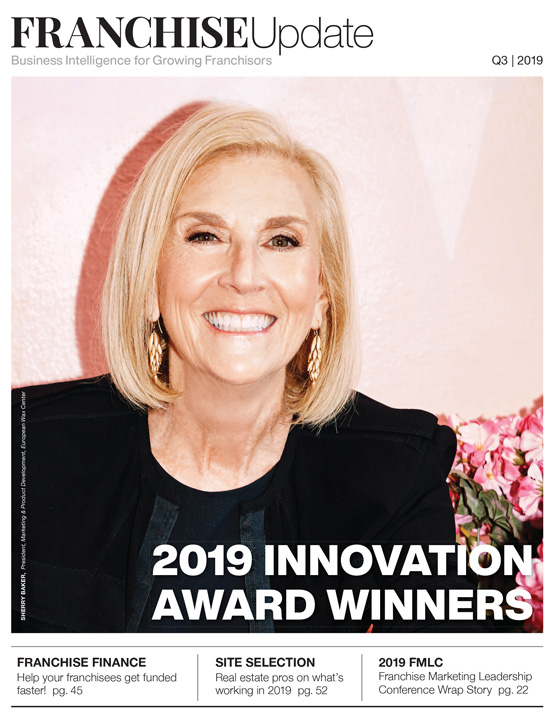 Franchise Update Magazine: Issue 3, 2019
Conferences
InterContinental, Atlanta
OCT 18-20TH, 2023
Support your multi-location brands and empower users. OneTouchPoint integrates localized marketing services and comprehensive brand management...
Our franchise management software helps increase unit growth, reduce opening time, track and improve unit performance, automate financial reporting...