Challenge the Pros: Using Technology Tools To Improve Your Recruitment/Development Speed
"How are you using technology tools to
improve your recruitment/development speed?"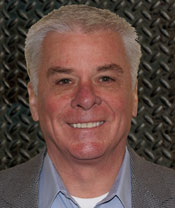 Zeb Hastings
Vice President of Development
Quaker Steak & Lube
Over the past few years, The Lube has been able to reap the benefits of technology, using it to gather feedback from prospective franchisees and fans in real-time, which has helped further our development nationwide. In April, we completed an innovative social media promotion launched for our loyal Lubies who don't have a Quaker Steak & Lube to call home.
Using the Facebook platform, Lubies around the world voted to choose from 10 cities where we will open a restaurant. Through the "I Want My Quaker Steak & Lube!" promotion, the brand listened to the resounding cries from Lube Nation to aid in our rapid expansion. This program was also promoted through other social media technologies such as Twitter, YouTube, and thelube.com.
The result? We will build a corporate-owned restaurant in Toledo, Ohio!
For our franchisee candidates, we have reduced the time it takes to close a deal--from the original inquiry to signing day--by 30 to 60 days thanks to the many resources immediately available to the candidate through advancements in technology. With a quick visit to our site, a candidate can take a virtual tour, view our various "chassis" or building designs, review the list of territories available for development, and immediately learn about opportunities with our brand. Once the initial, qualified lead comes through, we are immediately notified and our FDD is sent electronically, which keeps the communication with the candidate fluid and in constant motion from start to finish.
To put this in a dollar perspective, for every 30 to 60 days we can reduce our conversion time, we generate approximately $15,000 to $30,000 in royalties for the company. Of course this also means our franchisees are opening their doors significantly faster, giving them the opportunity for quicker profitability. This in and of itself makes technology a key factor in our franchise sales process. Technology is ever-changing, and as we and other franchise concepts look to grow, we need to use the platforms available to us to stay ahead of the curve.
---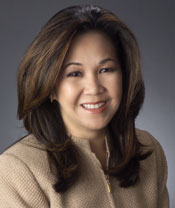 Jocelyn T. Blain
Chief Development Officer
Fresh To Order (f2o)
Building a pipeline is a franchisor's Job One. As an emerging brand, this imperative is of even greater importance to us. A well-suited CRM program enables franchisors to streamline processes from initial contact to deal signing. We subscribe to a CRM to track and filter prospect data and campaigns. We use our system to generate and nurture leads, and it is our single repository of all data and correspondence. Access to this comprehensive picture of a prospect and the deal enables us to package the offering properly and quickly so we move to deal signing sooner.
A Digital Franchisee Kit simplifies the efforts of our prospects as they undertake the necessary diligence to investigate our concept. Providing information in a packaged, concise manner helps them make more-informed decisions faster.
Once a franchisee is on board, we open up our subscription to an online marketplace to secure financing. Essentially a streamlined "matchmaking" of our franchisee's loan application to multiple lenders who already know our concept, this method is inordinately helpful to accelerating the development process.
When our franchisees begin sourcing sites, we grant them access to one of the real estate industry's most robust portals for business data analysis, mapping, and site analysis. We believe that having this level of market insights readily available to our franchisees also will result in better and faster decision-making. As we know, great sites do not stay on the market very long, so being decisive is key.
The next tools we are looking to phase in are web-based platforms for contract administration to manage our franchise agreements; project management to drive site procurement and store opening schedules; and eventually, asset management to maintain the value and return of our assets.
In addition to enabling organizations to become more efficient, technology allows lean development teams to be more effective without an increase in staffing levels. The use of technology by newer, smaller organizations is especially essential, because it can close the gaps caused by common limitations such as having a lean staff or lack of national awareness.
Technology is an essential tool in the franchise development process. The smartest strategy is to take some time to evaluate your needs and "right-size" your selection. At f2o, we aim to stay abreast of the latest in technology and constantly pursue those tools that best fit our needs and budget--without getting caught up in the "need it all to succeed" mentality.
Published: June 24th, 2013
Share this Feature
Recommended Reading:
Comments:
comments powered by

Disqus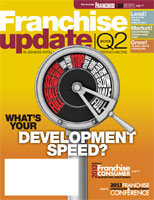 Franchise Update Magazine: Issue 2, 2013
April 25 - April 28, 2023, Caesars Forum, LV. The Multi-Unit Franchising Conference is the premier annual event for the country's leading...
Our franchise management software helps increase unit growth, reduce opening time, track and improve unit performance, automate financial reporting...