CMO Roundtable: Changing your Marketing Strategies and Tactics for 2016
What changes to your marketing strategies and tactics do you plan for 2016? Give examples.
Matt Smith
Chief Marketing Officer
sweetFrog Frozen Yogurt
From a strategic perspective, we will be looking to connect with our customers in a more personal way to help strengthen repeat business.
A major tactical change will be the standardization of a national loyalty and rewards program with a move to a new vendor. In the past, sweetFrog has offered a fragmented effort with some franchise owners using a different platform than others. The new platform will change everything from the messages we deliver to their frequency and time of day--all built to give customers the kind of offers they want, when they want them.
Another change aimed at supporting this strategy will be the thorough review of our in-store guest experience and the creation of a new store planogram. We will be reviewing everything from signage to product placement to merchandise selection and its display. Our stores have remained relatively unchanged for the past five years and we recognize the need to enhance the customer experience.
From a digital standpoint, we will launch a new website with improved content and navigation. This content shift will extend to our social media channels as we look to move from "cute" to giving our customers more valuable and pertinent content.
We have a number of other new tactics slated for sweetFrog in 2016. These range from the creation of a system-wide direct mail program that provides timely offers and introduces new products, to the introduction of reusable bowls to reduce waste and appeal to customers who are environmentally conscious.
From a franchise growth perspective, in 2016 we will be pushing forward with aggressive plans to expand sweetFrog's footprint. Currently we operate 358 stores in 29 states, England, the Dominican Republic, and Egypt. We are negotiating deals in Southeast Asia, the Middle East, and South America. The opportunity for international expansion is huge. As a result, we'll be selecting the expos and trade shows we attend more strategically.
While our U.S. stores are concentrated on the East Coast, we have franchises doing well in California and we will look to continue growing in that part of the country. We also are looking to enter into more non-traditional locations like ballparks, arenas, airports, and college campuses.
Angela Zerda
Director of Marketing
Mosquito Joe
The marketing landscape, particularly in the digital space, is constantly evolving. To be a leader in our industry we must always be looking out for new opportunities. As we plan for 2016 I expect a continued increase in digital marketing spend, as well as a focus on tying those campaigns to our off-line campaigns for greatest impact. For example, if we're using direct mail in an area, we're serving up banner ads to that same area. Frequency remains vital in marketing, and with new technologies we have additional opportunities for touchpoints throughout the day.

Pay-per-click advertising used to be synonymous with Google AdWords, but new options exist for highly targeted campaigns across social platforms where potential customers are spending hours daily. We plan to expand our presence in some of these areas where we can better target both geographically and demographically. Facebook has some great options for building custom audiences that we will incorporate in our planning, and LinkedIn has released new display network options as well.

Like many brands, we have a good foothold with a mobile-friendly website and we will continue to explore the mobile space in 2016. We must keep mobile top of mind when designing emails and determining customer communication preferences, as well as consumer preferences for receiving marketing messages.

Content marketing is imperative for lead generation but will require more time and resources moving forward. Developing content that catches the interest of our audience means more blogging, infographics, videos, and visual graphics. In 2016 we will drive customer-centric marketing, leveraging our existing base of happy customers to help tell our story and develop marketing messages. No one can sell our service better than our customers, as consumers look to one another for advice on purchase decisions. Social listening, online reviews, and regular surveying keep us tied in to what our customers think so we can ensure relevant marketing messages based on that feedback.

Finally, an essential priority for any brand should be tracking. That is a key initiative for all Mosquito Joe campaigns in 2016. Tracking phone numbers, landing pages, and Google Analytics are great tools to help us recognize our return on investment and what's working most effectively. In a constantly changing marketing environment we must always be testing new things, but without the right tracking and measurement in place, we lose our ability to learn from these opportunities.

Published: January 6th, 2016
Share this Feature
Recommended Reading:
Comments:
comments powered by

Disqus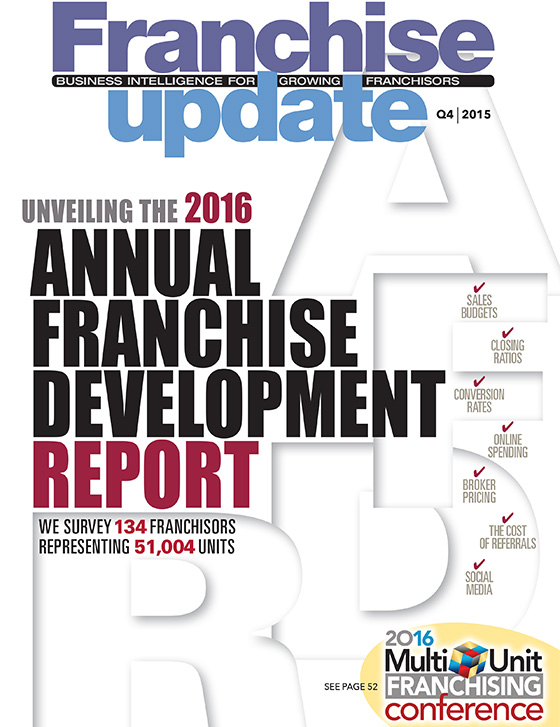 Franchise Update Magazine: Issue 4, 2015
Our franchise management software helps increase unit growth, reduce opening time, track and improve unit performance, automate financial reporting...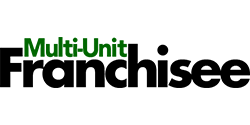 Published quarterly, Multi-Unit Franchisee Magazine is dedicated exclusively to Multi-Unit Franchisees. It delivers vital information and business...