Who's Your Real Customer? Does your home office really know?
Most franchise company leaders preach to their home office team that they also have customers: operations, development, marketing, field reps, and all the other corporate employees who franchisees count on every day to deliver what they need to serve their own customers. However, every organization we have worked with says the same thing: "Our home office is not world-class."
To say that every employee and department must understand the critical role they play in creating a world-class customer experience is a serious understatement. I am not talking about employee engagement, world-class internal culture, or how likely employees are to refer a family or friend. All of those have more to do with how good the organization is to work for. While important, it is a totally different topic. I am talking about the experience the home office delivers on a daily basis to all the employees who call in for support, including IT, marketing, human resources, accounting, maintenance, etc.
Measure the experience your home office provides. "Improving the self-esteem of the world." That is the lofty goal of Self Esteem Brands, the parent company of Anytime Fitness, the world's largest and fastest-growing co-ed fitness club chain, which has repeatedly been named "Best Place to Work." Why? One key reason is they are not focused solely on the member (customer) experience. They are equally obsessed with how their headquarters delivers a similar experience to their team members in their more than 3,500 locations.
What gets measured get managed. One way Anytime Fitness focuses on providing a world-class home office experience is by measuring how satisfied their franchisees are with headquarters, just as they do when a member visits one of their clubs. After a franchisee has an interaction with someone at their home office, they may get an email asking them to rate their experience with that home office team member.
This type of accountability is crucial in changing the culture and revolutionizing the mindset of traditional home offices, which too often act as if the people from the field or operations are an interruption--instead of the reason they have their jobs. "Ongoing stakeholder feedback (consumers, franchisees, and employees) is critical for growth and turns shareholders into 'careholders.'" says Chuck Runyon, co-founder and CEO of Self Esteem Brands.
Who really is your customer? Ask your employees in every department who their true customer is and you will get varying answers. Truth is, your primary customer is the person you communicate with directly on a day-to-day basis and who is affected the most by the work you do. In the business-to-business world, in manufacturing and corporate office settings, the customer is mostly internal people who work at the same organization in positions including management, administration, IT, HR, marketing, regional sales managers, warehouse, branch managers, legal, and regional directors. Every company I have ever worked with suffers from people in these positions truly not understanding who their real customers are, i.e., the person or group most dependent on their services.
Discovering UPS's customer. While I was in college, I worked at United Parcel Service as a pre-loader, loading trucks in the middle of the night. I was never told that my customer was the package driver who drove the truck I loaded and had to deliver those packages all day. When I didn't do as good a job as I could have, I would have drivers come in and share their frustration with me. I just blew them off as jerky co-workers.
After I graduated from college, I got promoted to a UPS driver and quickly realized that my daily success was predicated on how well my truck was loaded and organized. Some days it was horrible. I would find packages at 3 p.m. in the back of my truck that I should have delivered at 10 a.m., when I was on the other side of town. Now I had to backtrack, making me late to get all my stops in on time and I would get home late. UPS missed a golden opportunity to teach loaders who their real customer was, and how our actions affected their day. (Here is a 3-minute video of me speaking on this: youtube.com/watch?v=38kzwDFuoik.)
As I've said before, in most businesses front-line employees have never been their own customer, don't know what it is like to be in their customers' shoes, and have little empathy and compassion for how and what they do affects their customer.
John R. DiJulius III is the author of The Customer Service Revolution and president of The DiJulius Group, a customer service consulting firm whose clients include Starbucks, Chick-fil-A, The Ritz-Carlton, Nestle, PwC, Lexus, and many more. Email him at john@thedijuliusgroup.com.
Published: January 6th, 2018
Share this Feature
Recommended Reading:
Comments:
comments powered by

Disqus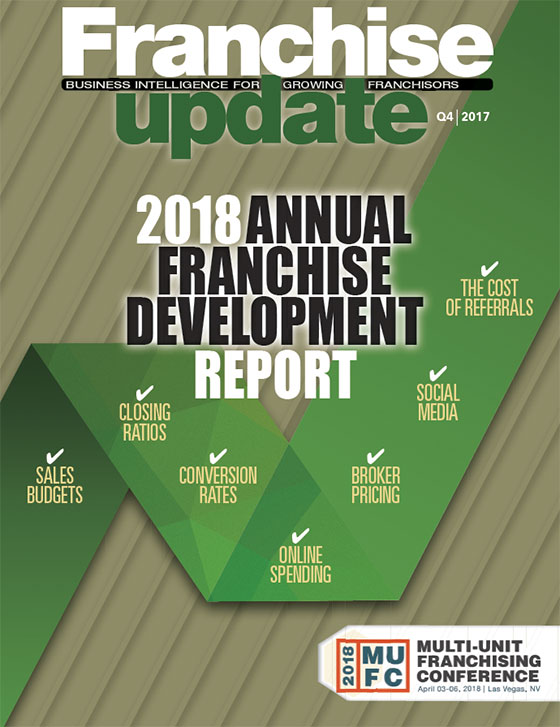 Franchise Update Magazine: Issue 4, 2017
More than 15 years of passion and fascination with the franchise system. Thanks to having met many Franchisees, today I can help new ones and those...
Leasecake is location management made easy – from lease contracts and licensing agreements to ASC 842 compliance. Never miss a deadline, stay ahead...