CMO Roundtable: Engaging with Social Media Influencers
"How has your brand successfully engaged social media influencers?"
Ashley Schuetz
Vice President of Marketing
Massage Heights
It's no secret that social media is a prominent resource in today's age, and influencers on these platforms have become an essential component in modern-day digital marketing strategies. Used strategically, a well-thought-out campaign using social media influencers can have a major positive impact on your brand's visibility, while also helping to differentiate your company from others.
Selecting the right approach is key to having a successful social media influencer campaign. One of the biggest differentiators in a successful digital marketing campaign versus an ineffective one is looking at the impact the influencer makes--authentically. Do their followers participate and engage in what the influencer is posting? Are they posting content that aligns with your brand? Is it something their followers will care about? Is what you provided authentic to the influencer's platform? Campaigns that use strategy around answering these types of questions are usually the ones that result in the most success.
In anticipation for "Everyone Deserves a Massage Week" (July 14-20), Massage Heights wanted to bring visibility to the brand and our services by executing something that would resonate with our target audience. The team identified three influencers who would align with the brand and the purpose of the campaign, all of whom fit into the wellness and lifestyle niche. Using "Everyone Deserves a Massage Week" as a timely tie-in, we sent the three influencers DIY spa kits exclusive to the brand, along with tips on how anyone can recreate their own spa oasis at home.
Although the thought of making your own spa oasis at home doesn't directly convey instant gratification to the company's sales, it did do something that made it an extremely successful campaign. Why? Because it drove buzz and established Massage Heights as an industry expert in the eyes of our target demographic, which had an audience reach of more than 800,000 on a variety of different social platforms, including Instagram, Pinterest, Twitter, Facebook, and a blog.
To go full circle, because this campaign was able to authentically showcase our brand and tremendously increase the awareness and visibility of Massage Heights to almost 1 million targeted viewers, it fundamentally helped the brand step forward as an industry trailblazer and be top of mind to consumers who follow these go-to influencers.
Kristie Leader
Vice President of Marketing
Prose
Prose was founded on the noble purpose that everyone should be able to have healthy and beautiful hands and feet. We know that creating a deep connection with our customer starts with understanding their needs and educating them about how the Prose experience is different from what you'll find in other nail salons. Driven by sophisticated marketing tactics to attract first-time guests, we rely on personal touchpoints throughout the in-boutique journey to engage and educate guests on the healthy benefits we have to offer, including our membership model.
With more than 70 percent of consumers consulting social media before making buying decisions, having a strong brand presence on these channels is more important than ever. Particularly with a new brand like ours, we believe and have invested in the idea that influencers are an important piece of the puzzle to drive awareness, establish brand credibility, educate consumers, build emotion around the customer experience, and create a "stickiness" to the brand with repeat visits and purchases presented to consumers.
As the brand continues to grow and open new boutiques across the country, tapping into local influencers has proven an effective marketing tactic, particularly for grand opening events. Through market-specific influencer research, we've been able to engage with a variety of influencers with an array of interests. Because our brand focuses equally on health and beauty, its broad appeal allows us to attract not only beauty bloggers. We've also had success in health and fitness, mommy bloggers, foodies, and many other popular categories. Who doesn't want a great pedicure in a clean, innovative boutique design with more than 200 healthy and beautiful polish colors in a calming, aesthetically pleasing setting?
As the sales cycles move past the grand openings, we often see the boutiques continue to grow their relationships with the most engaging influencers. Our goal moving forward is to position the influencer more as a driver of the customer experience and sales conversion, as opposed to just building brand awareness. We have found that this is where the influencers start truly connecting with our potential customers in telling the full Prose story of health, beauty, and membership. To date, we have built and maintained relationships with more than 50 influencers nationwide who continue to drive engagement online and drive traffic to our boutiques.
Published: February 1st, 2020
Share this Feature
Recommended Reading:
Comments:
comments powered by

Disqus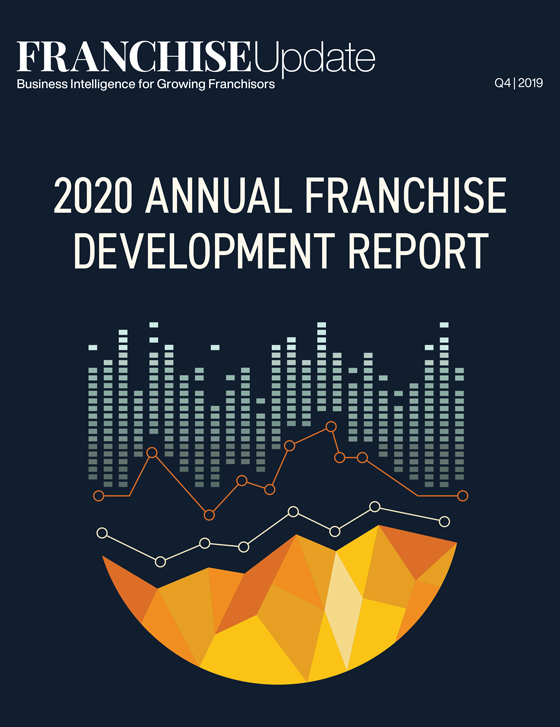 Franchise Update Magazine: Issue 4, 2019
Clayton Kendall provides franchise communities nationwide with comprehensive branded merchandise programs leading to greater brand exposure,...
Tiger Pistol, the world's leading collaborative advertising platform, connects the power of brands with the knowledge and credibility of their...