CMO Roundtable: Marketing Department Fittng Into The Development Culture
"How does the marketing department fit into the 'development culture' of your brand?"
Megan M. Conway
Director of Marketing
Service Brands International

I believe marketing is the heart of every successful franchise company. Marketing affects all customer and franchise development aspects of the company, including the sales process, building brand awareness, attracting and converting leads, building and maintaining customer relationships, and efforts to entice people who are no longer engaged.

Within our organization, the marketing team is integral to the culture and pace of the business. When done right, our website, social media, online advertising, and public relations activities create "new news" to ensure
we're getting noticed externally and by creating pride among our team and franchise owners. Excitement from an advertising, public relations, or social media campaign extends our brand's reach and brings operations, information technology, training, and owner support teams together to continually fine-tune our systems.
Most people see an online listing or a postcard and think it is marketing, when in fact it's advertising. Others get pulled into a sales gimmick or a fast-talking promoter and think that's marketing, when in fact it's sales. In reality, marketing is the entire process (including the advertising), with the end goal to drive sales or an exchange of goods or services.
Our marketing team's philosophy leverages both tangible and intangible tactics. The tangible is what we do through more traditional forms of advertising to target and win new customers, making sure the business can be found when customers have a need, and using come-back methods to improve repeat business. Intangible marketing is demonstrated by how we answer the phone, the experience in the home while we're performing work, and personal follow-up from the franchise owner following the service. Intangible is the energy equity we put into relationships to improve our customer satisfaction.
Success is defined by satisfying our existing franchisees with additional business, which then spurs positive validation and new franchise candidates' belief in our business opportunity. In a truly successful business, tangible and intangible activities promote growth, and can't survive without the other.
Susan Boresow
Chief Marketing Officer
Massage Envy

Founded in 2002, Massage Envy was created to provide a pathway to wellness, well-being, and worth through professional, convenient, and affordable massage therapy, and spa services. In doing so, Massage Envy created a completely new category in the wellness industry. Guided by our vision statement, "Better lives. Better families. Better communities. A better world... through our hands," we are the national leader of therapeutic massage and spa services with more than 850 clinics in 46 states.
Our company is unified by our vision and mission statements. We are committed to helping our members and guests achieve wellness, and our marketing department ensures that this is incorporated into everything we do. This can be seen on our "Touch of Wellness" blog, our social media platforms, ME magazine, and through our partnership with the Arthritis Foundation.
We launched our Touch of Wellness blog in March 2011 and update it weekly with health and wellness tips about maintaining a balanced lifestyle. From inspirational stories to relaxation advice, our posts provide valuable information for our readers' personal health.
Through our social media sites, including Facebook and our YouTube series, we are committed to keeping our loyal followers informed about health and wellness. We actively update our sites with the benefits of massage and facial therapy, healthy eating recommendations, exercise regimens, motivational quotes, and more. We also host contests throughout the year where we offer complimentary massages, facials, and gift cards to our winners.
In addition, we produce a quarterly lifestyle publication, ME magazine. The magazine is distributed in all of our clinics and also can be found on our website.
In 2011, we formed a partnership with the Arthritis Foundation to raise awareness and funds to support the organization's mission to prevent, control, and cure arthritis. Through our fundraising event, "Healing Hands for Arthritis," we have raised more than $1 million in two one-day events for the organization. Our partnership is a natural fit because we both share a common understanding of the numerous health benefits of massage therapy.
From our CEO and franchisees to our therapists, estheticians, and clinic staff, we are dedicated to helping our members and guests live a healthier lifestyle and continue on the path to wellness. This is what drives the culture of our brand and has enabled Massage Envy to become the national leader of massage and spa services today.
Published: April 10th, 2013
Share this Feature
Recommended Reading:
Comments:
comments powered by

Disqus

Franchise Update Magazine: Issue 1, 2013
Find the support you need to find success with your small to mid-sized business. Explore the PEO services offered by Integrity Employee Leasing.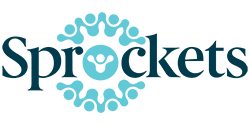 Sprockets is an AI-powered platform that helps franchisees maintain healthy staffing levels and improve employee retention. Our sophisticated...