CMO Roundtable: Using Analytics to Improve Your Marketing
"What analytics are you using to improve your marketing?"
Robert Pifke
Chief Marketing Officer
Real Property Management
The most important metrics for marketing should be cost per lead and cost per sale. Cost per lead is the media cost divided by the number of legitimate leads. Cost per sale is the media cost divided by the number of actual sales achieved through those media.
Our research indicates that the vast majority of property owners use the Internet to find and assess potential property managers before contacting them. With that in mind, another set of online metrics used includes incremental web traffic and web leads. Leads can be telephone calls to an office or completed web forms from a website.
For offline media such as direct mail, radio, outdoor, or television, similar measures are used: the number of direct prospect calls, website traffic, and secondary calls or web form lead submissions to an office.
Website traffic should be measured by Google Analytics or other analytic tools, and call tracking services should be used to monitor calls. Naturally, separate call tracking numbers and landing pages need to be established for each medium so the results can be isolated.
Secondary measures can be useful to improve traffic and lead metrics, but are often incorrectly used as goals unto themselves. Organic rankings, social shares, bounce rate, number of website page views, and other measures should be used as a means to an end (traffic and leads). These measures are properly used to determine how to increase traffic and leads, and nothing more.
One thing that is relevant for franchise sales is mention of a CRM system. This makes it infinitely easier to track results by medium. Portal leads can be easily set up to immediately get into a CRM system. Once in the system, email marketing and sales force effectiveness can be monitored. For example, what is the sales conversion rate for different sales people? How quickly was the lead responded to by a sales person?
Secondary measures for email include open rates, spam designation count and percentage, and click-through rates. Again, these measures can help make the messages more effective in getting leads and sales and are not means unto themselves.
Jen Gulvik
SVP Marketing, Creative Director
Houlihan's Restaurants
Our marketing has become heavily data-driven this past year upon development of several new business intelligence (BI) systems we're leveraging. We have a CRM platform that integrates transaction data from our POS system with "tokenized" credit card data and our large email customer database. Combining those three data sources, we can communicate differently to recent versus lapsed customers or based on what they typically spend or buy. We can also analyze our menu mix by once-per-year customers versus five visits-per-year customers to understand if certain menu items seem to be driving loyalty, for example. We know the visit cadence of guests, so now we analyze both the immediate impact of promotions and again, six months later to see guests' visit patterns before and after coming in with a promotional offer. Did we cannibalize an expected full-priced visit with the offer? Improve their visit cadence after that offer? Marketing analyses take lifetime value into account. It's a truer ROI.
At the same time, many social media channels have recently launched ad platforms that leverage consumer data, and we're early adopters. Today we can serve an ad for Houlihan's new gluten-sensitive menu to someone searching Pinterest for such recipes in the market. We can serve an ad promoting rehearsal dinners at Devon Seafood Grill to area wedding planners on LinkedIn. Or advertise to someone currently on their phone within our trade area searching for happy hour, who has previously visited a competitor location. By staying atop new media and trying these ad platforms early, when inventory is plentiful and the big advertisers wait and see, our costs are lower. It's how we compete.
Our next step will be combining these things--testing barcoded offers in these new media channels and understanding from our BI tools which efforts bring in more new guests (credit card tokens that are new to our system) versus existing guests; and over time with cadence tracking, learn which produce the lowest cost per acquisition.
The technology we're using is certainly a competitive advantage for Houlihan's, especially as our industry has been relatively slow on the uptake to adopt new technology. Still, the tools just provide raw data. The data won't tell you why, or even necessarily what to do. That still requires smart marketing, which is both art and science. The most successful brands will always be those that connect with consumers through highly relevant content and evolve as consumers do.
Published: November 19th, 2015
Share this Feature
Recommended Reading:
Comments:
comments powered by

Disqus

Franchise Update Magazine: Issue 3, 2015
UMI has over 23 years of experience supporting fast-growing multi-unit brands. From strategic planning to design, execution to analysis, UMI...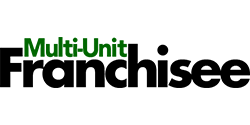 Published quarterly, Multi-Unit Franchisee Magazine is dedicated exclusively to Multi-Unit Franchisees. It delivers vital information and business...