Developer Becomes His Own Best Tenant
For Don Cape, franchising came as an afterthought-and a good one. Cape, 34, who grew up in a family that developed land in Montana, focused his education and early career almost exclusively in real estate, finance, and development.

Then, a few years ago, looking to fill a large mixed-use project in Bozeman, Mont., Cape contacted Old Chicago to attract them as a tenant. "It wasn't a market they particularly wanted to go to as a corporate location, and they didn't have a franchisee for that market," Cape says. "So the conversation evolved to the point of them saying, 'Why don't you become the franchisee?'"

Cape's strengths were in finance and building, while his wife and business partner, Shavon, a former stockbroker, was strong on the marketing side-complementary skill sets to be sure, but neither had worked in franchising. Old Chicago paired them with two of its operators in the Denver market, where Cape had spent six years working in commercial real estate. That's when the franchise pieces began to fall into place.

The Denver operators were also an "early 30-something" couple. One had grown up about 90 minutes from Bozeman and saw an opportunity to be closer to her family. And, after years as salaried corporate employees, both were eager to try their hand as minority owner and partner-which fit perfectly with Cape's evolving vision. "What started out as kind of a tenant search morphed into what's now our business plan," he says. In February 2003, they signed a deal to open an Old Chicago in Bozeman.

"We've always developed land and sold lots," says Cape. "That's a fairly short-sighted business model. You can make good money doing it, and good returns on your investment, but what we wanted to do was create more of an annuity-style income stream, which the next level is to build buildings and lease them to restaurants. We wanted to vertically integrate even another step and become a tenant. That's our business model with Old Chicago."

Starting with Old Chicago, the Capes plan to build an interrelated family of franchise concepts to populate their properties. This will be done through their holding company, JWT Capital, LLC., tTheir goal can be summed up as follows: take the equity they hold in land, erect the building, and capitalize the restaurant, "so we're effectively our own tenant and our own real estate company," he says.

They're applying the same model with a Hilton Garden Inn franchise in Bozeman, identifying experienced operators to own a minority share in the hotel and manage the day-to-day business. And in Billings, they're working toward that same vision, locating an Old Chicago restaurant across from a Hilton Garden Inn and hoping to leverage the complementary aspects of their food and lodging units.

For example, he says, "If there's going to be real collaboration between an Old Chicago and a Hilton Garden Inn-if we're going to do room service to the guests of the hotel out of the Old Chicago kitchen-there has to be a significant amount of cooperation between the person running the restaurant and the person running the hotel."

Looking ahead, Cape would like to add more concepts to his portfolio to fill his properties. "At its full maturation, our business plan is having relationships with several synergistic tenants or concepts," he says. One scenario includes a couple of quick-serves, a coffee shop, a casual dining restaurant, and a hotel, all under the JWT umbrella.

"The ultimate idea, like in any retail shopping center, is to give people more than one reason to come to your center." Or, he says, "Somebody may drive to a retail shopping center and we may be next door to it, kind of the dining complement to a retail shopping center."

His preference is to deal with as few franchisors as possible to add new brands to his portfolio. Hilton can provide three different hotel concepts, for example. And in late August, Cape was negotiating with a company that could provide six of the kinds of concepts he's looking for. (His strategy to add more brands with as few franchise relationships as possible parallels the trend of franchisors seeking out area developers instead of dealing with many single-unit franchisees).

In this model, instead of identifying a pad site or a lease opportunity for a restaurant, Cape would look for a 5- to 10-acre site and develop it in a commercial center environment, placing as many of his own franchise retail concepts into that project as possible.

"What it does from a real estate standpoint is it affords us the opportunity to kick-start a project, rather than going out and taking down a piece of land and then trying to find tenants to use as kind of a catalyst. We are, in and of ourselves, a catalyst for the project," he says. "So at some level it's a vertically integrated real estate operating restaurant management company"-with hotels.

Another advantage, he says, is that buying raw land and developing it is much cheaper in the long run than locating on a developed site or a pad. "It's like buying a widget: It's at full value, what the market will bear. By identifying larger sites, our overall land cost is going to be lower," he says. In other words, he says, buying open land is like buying raw product, constructing the buildings is like manufacturing, and he'd rather be the manufacturer than the retail buyer.

One scenario: An Old Chicago requires 1.5 acres, and a Hilton Garden Inn a minimum 3.25. His site in Bozeman, at about 8 acres, allows him to combine the cost of the land, gain efficiencies in areas from construction to the parking spaces, install his own brands, and rent to others at market rate. Not a bad plan, if you can manage it.

Skin in the game
With no prior experience in franchising, restaurants, or hotels, one of the key pieces of Cape's plan required him to attract and retain talented, experienced operators. "One of the biggest prerequisites for us moving forward on this was to find the complement to my wife's and my skill set, which is people who have real hands-on restaurant management experience," he says. "We're smart enough to know that we're not going to attract the right franchise relationships unless we have a specific plan to fill the talent gap."

One of the most effective ways he's found to do that is to give his partners a piece of the action, a stratagem he learned during his years in real estate. "The equity component we give to our partners is a key piece of our philosophy. It gives them something to work for besides just being an employee of the company," he says.

For his Old Chicago partners, taking on an ownership stake required a higher level of "blood, sweat, and tears" than their previous corporate jobs, says Cape. In return, that meant giving them something more than just a salary plus bonus when things went well. "We needed to give them real equity in the deal so that there was a payoff for them for what we're asking them to do on the front side, which is far more demanding than just running a stabilized store," he says.

In Bozeman, each partner held a 5 percent interest in the portfolio. Originally, says Cape, their agreement involved a laddered vesting schedule (5 percent of the first store, 7.5 percent of the second, 10 percent of the third, 12.5 percent of the fourth, and 15 percent of the fifth, all vesting over a 5-year period). "So assuming our development schedule is five in five years and we hit that target, they'd have a blended percentage in the portfolio of restaurants of 10 percent% at the end of the fifth year," he says.

That made sense to everyone going in, but it generated two problems, one for the partners and one for the owners. For the partners, says Cape, it created some significant tax events; and on the ownership side, he wanted them to have equal commitment to each restaurant. So they shifted gears.

"Shortly after the opening of the Bozeman store, our comfort level with them as partners was strong enough to where we said 'Let's do 10 percent without vesting,'" says Cape. "We didn't want them at the end of the day to look back and say, 'Wow, it's been a great ride! Wow, we own 10 percent!' but then have a good portion of that taken away in taxes. We wanted it to be as equitable and motivating for them as we could make it."

Granting his Old Chicago partners a stake in the company, changed the picture for all. "Not only are they incentivized when things are going well to make them go better because they're an owner, they're also incentivized to not let things go down. Because if it doesn't work, they're losing sleep at night as well, because they're on the loan."

Cape took the same approach with his Hilton Garden Inn partners. "Again, we could have entered into a simple management contract with them," he says. "But having them with an equity stake in it, --what I call 'skin in the game,'-- creates a different perspective and a different philosophy, hopefully on their part, when they're making operating decisions."

Not for everyone
However, as many franchisors know, not everyone is cut out for ownership. And after some time in the ownership seat, the partners from Denver discovered they preferred to sleep at night. Fortunately for all, they discovered it early.

"I think owing 10 percent of the liability ultimately scared them away," Cape says. The parting was amicable, he says, and the couple is back with Old Chicago.

Today Cape has two new partners (also early 30-somethings), one an operating principal, theand the other a financial partner. Kyle Sipes, the new operating principleprincipal, brings casual dining and multi-unit experience, a plus in seeking funding and negotiating with franchisors. He is guaranteed a 5 percent stake in the holding company, with up to 10 percent depending on performance. Mike Elliott, the financial partner, has a strong real estate background and is someone Cape knew from his days in Denver.

Cape and his wife are still the majority owners of the company. "Our preference is to control the company so that we're always positioned as a majority owner in any of our projects," says Cape. But he always looks to provide his partners with a legitimate stake in the company.

Empire in the Making?
Cape's current state of development:

1) Bozeman
Feb. 2003: Sign agreement with Old Chicago
June 2004: Old Chicago open
Early 2004: Sign agreement with Hilton Garden Inn
Oct. 2005: Hilton Garden Inn to open

2) Billings
Sept. 2005: Break ground for Old Chicago
Spring 2006: Break ground for Hilton Garden Inn

Attracting and Rewarding Talent
Don Cape, 34, grew up in Bozeman and, after college, worked for his family in real estate development. In 1997, he moved to Denver. "I wanted to live in a bigger city, work for some different people, and broaden my perspective," he says.

Cape spent six years there, working for three companies: a real estate investment bank, a real estate investment trust, and a real estate private equity firm. "Working heavily on the real estate finance side of things, I got to see a lot of different deal structures, and was able to see relatively firsthand how one structure worked better than another. The ultimate one I settled on was basically the one we approached these projects with," he says.

Cape wants to reward employees for the success they've contributed to through their hard work, but he also wants to make sure that the other side is covered as well. "Everybody's happy when things are going well and you make them an owner in the project or the business. But where you really want them to focus on the game is when things aren't going so well," he says.

There are many different options to make that happen, such as giving them a profits interest, say 10 percent of cash flow, "which works very, very well when things are positive. But what's to keep them there when things start to decline?" he asks.

The answer? Their investment and liability. "It's an alignment of interests," he says. "They're celebrating when you're celebrating, and they're lying awake at night the same time you're lying awake at night."

Doing What You Do Best
A few thoughts from Don Cape on sticking to your core competencies:

"My wife and I are realistic enough to know that we can't build as strong an organization if she or I become a jack-of-all-trades. We know pretty clearly what we're good at, and we know pretty clearly what we're not good at."

"Managing a high-volume casual restaurant is probably outside of our skill set. We could ramp up and learn it and probably do it, but will our learning curve slow our business plan down, or are we better off to just go find somebody like we did who can hit the ground running?"

"It's been a very steep and rapid learning curve for us, because you can't have a significant ownership in a restaurant and not understand how restaurants run. But we don't know how to do a performance-based scheduling for waitstaff. That's really their skill set. And by the same token, they're not consuming their time learning about loan covenants and accounting programs and buying general liability insurance."

"We've all developed our specialties, understand where our specialties lie, and create the synergy that may exist within the various concepts that we want to try to achieve. We have to have that same synergy within our company."

"Once you have that core infrastructure in place, why not continue to leverage it? You may have to learn concept standards from one concept to another, but the core is already there. The backbone's there, if you will, so leveraging it further makes sense in our mind."

Franchisee as Developer
For Don Cape, who started as a real estate developer, adding franchises to his portfolio was a logical extension of his original business plan. He agrees that it may be harder for franchisees to add real estate expertise to their skill set than vice versa, but he makes a strong argument that it's worth the effort. Besides, he says, aren't many franchisees doing that already?

"I hold the belief that a lot of franchisees are at some level de facto developers, but they're losing out on a lot of value they're creating, because perhaps their overall perspective isn't the broadest it could be," he says.

"To a certain degree they're missing the value that they're creating. They're looking at it from the perspective of 'How do I get my store, my concept, open, and what efforts do I have to go through?' It may just be three more steps to actually be the developer of the real estate, or it may be five steps, depending on circumstances. But if you take those extra steps and encompass a bigger aspect of the overall project, you're extracting more opportunity from what you're doing."

A typical Applebee's franchisee, for example is a real estate developer, says Cape: they must buy a pad site and then go through the permitting and construction process, unless they find a developer who does build-to-suit or sell lease-backs. "We're just trying to broaden the overall business plan, so we're getting the benefit of all the value that we've created in our business plan," he says.

"They may not do the entire development process but they're doing a significant portion of it," he says. "What we're trying to do is leverage our core skills and expand those, obviously. By going into the restaurant operating side of things we've had to expand our skill set within the company."

With his real estate background, Cape already knows how to get the four walls built. "So our theory is why not integrate the whole spectrum and leverage the fact that we know how to develop a building, and now we know how to run the restaurant? If you combine those, you're not leaving any opportunity out [there] for somebody else to take advantage of. We're getting the value that we add from a development standpoint, and we're getting the value of the add from a restaurant standpoint."

Adding the hotels and a stable of QSRs and other dining concepts strengthens this business model even further.

Franchising is "plug-and play"
"Franchising is the perfect vehicle for us in real estate development," says Cape. "Our business model wouldn't work if it weren't for franchising." He cites the value a franchisor brings to the party: a system, a proven track record, and a nationally known brand.

"What franchising affords us to do as a vertically integrated developer-operator, is you have concepts that have a lot of the characteristics of national retailers, minus the financial statement of a Best Buy or a Starbucks, that are typically corporate-owned," he says.

"Franchising allows us to bridge that gap with our own balance sheet for financing our projects, but leveraging the operating sophistication of the franchise concepts that we're involved with, and we'll hopefully add to."

Being his own franchise tenant in his own project allows Cape to dispense with landlord negotiations, provide the most favorable terms, and work the monthly rents to his best advantage as both landlord and tenant within his holding company.

"Once we made the leap to say 'Okay, we're going to go through the learning curve of building a restaurant and operating a restaurant and learning how to do that,' it's not that big of a leap to go through the same learning curve on a hotel property," says Cape, "especially in the world of franchising, the whole business model is built upon best practices within a concept. So with the support of the franchisors, Hilton and Old Chicago, the systems are in place, the formula is there, It's a matter of execution."
Published: November 29th, 2005
Share this Feature
Recommended Reading:
Comments:
comments powered by

Disqus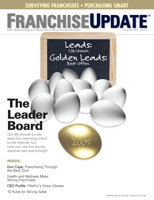 Franchise Update Magazine: Issue 3, 2005
Leasecake is location management made easy – from lease contracts and licensing agreements to ASC 842 compliance. Never miss a deadline, stay ahead...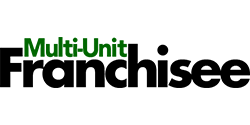 Published quarterly, Multi-Unit Franchisee Magazine is dedicated exclusively to Multi-Unit Franchisees. It delivers vital information and business...