Here Comes Gen Z!: Meet the next wave of Customers and Employees
In case you hadn't noticed, a new generation has begun applying for full- and part-time jobs: Generation Z.
The giant wave of 80 million Millennials is still the dominant generation for many franchise operators, but Gen Z is coming of age and bringing new attitudes with them. It's early to completely define this generation, whose oldest members are just entering the workforce, but here are some preliminary conclusions based on studies to date.
With Millennials, employers saw a new focus on diversity. With Gen Z, this is even more pronounced: just over half (55 percent) of Gen Z are Caucasian, and almost a quarter are Hispanic. Along with this diversity comes tolerance.
Beyond simply being a diverse group, they have seen an African-American president voted into office and re-elected early in their lifetime. They have seen a relaxation of restrictions to domestic partnership and specifically to same-sex marriage. As a result, they are more open to these ideas. This means they are more tolerant by nature than previous generations and will expect similar attitudes from their employers and co-workers.
Growing up during the end of the Great Recession Gen Z saw their parents and others fail during the downturn and witnessed firsthand the hard work required to come back. Consequently, they are finance-focused, already expressing worry about the cost of higher education and associated debt and finding a job in the future.
According to the Cassandra Report, they claim to value money over perks and are willing to put their interests and individual passions second to earning more. They are willing (or will be) to learn to love what they do if it provides a satisfactory income, and not sacrifice potential wealth to be working on their interests. This may change as they mature into the workforce. Early indications are that Gen Z is less idealistic than the group preceding them. Life balance will be important, but they won't expect as much to be provided by work as the generation before them.
More space, more money
Gen Z will be a smaller generation than the Millennials they follow. With less direct competition and less of a crowd everywhere they turned, Gen Z learned how to think and act as individuals. (Millennials have been chided for succumbing to group-think.) Some believe that the focused, hard chargers of Gen Z will end up managing Millennials, but it's still too soon to draw that conclusion.
Gen Z also grew up during the explosion of social media and mobile sharing. Many observers have assumed this would make them more attached to their devices and more relaxed about sharing and privacy than previous generations. This may not be true. Teens have shown a preference for in-person conversations and actual face time to conversations using FaceTime.
A study by Northeastern University found that 66 percent of Gen Z respondents said they prefer to interact with friends in person, while only 15 percent would rather do so online. This might be because they've had a chance to explore the technology as it emerged, and are ready to shed it as they hit their social prime and their ability to socialize and control their leisure time grows.
It is early in the development of this generation to jump to conclusions. Moving through college and into the workforce will continue to shape their attitudes. The early indicators tell us this group appears to display traits that are almost a response to the critique of the generation before them. There are still many major life experiences, along with the shifting U.S. and global economies, that will tell us who this generation will become as adults.
Adam Pierno, director of brand strategy and planning at Santy, unearths Millennial insights at the convergence of media, technology, and the marketplace. These insights lead to positive and revenue-enhancing change for clients. Contact him at apierno@santy.com or 480-710-4243.
Published: December 29th, 2015
Share this Feature
Recommended Reading:
Comments:
comments powered by

Disqus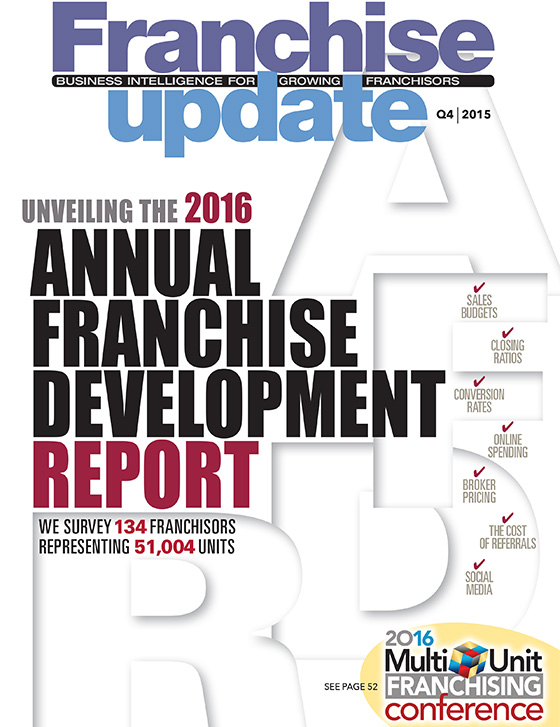 Franchise Update Magazine: Issue 4, 2015
919 Marketing Co. is a national content marketing, PR and social media agency serving franchise brands. Our proprietary social relations approach...
Bring Order to Your Business. All-in-one management, print, and design solutions at your fingertips, on one platform