PanIQ Room 'Escapes' from Hungary to the U.S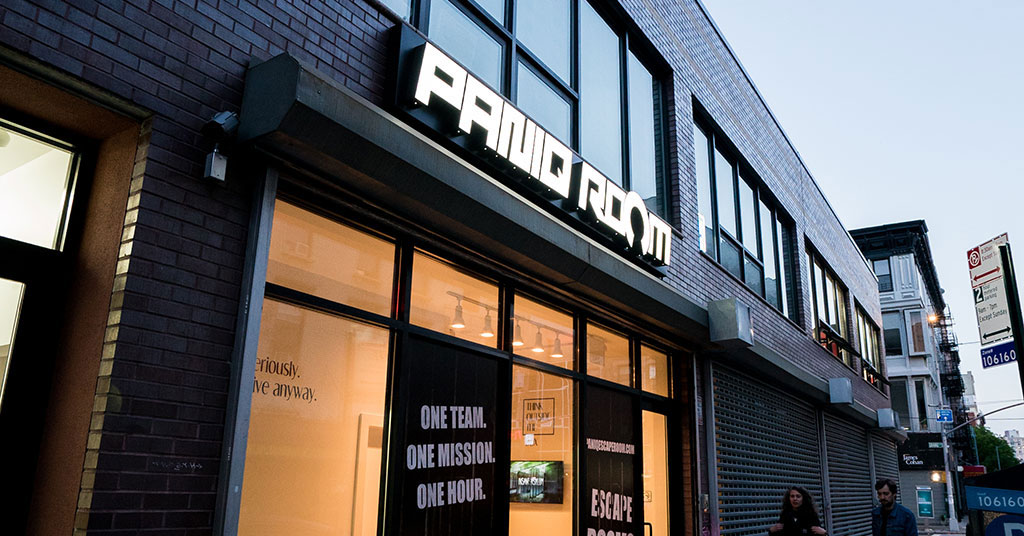 Escape rooms became the number-one tourist attraction in Budapest around 2011. We immediately knew this was something special, and we wanted to introduce the concept to the U.S. market. PanIQ Room, founded in Budapest (considered the escape room capital of the world), became one of the pioneers responsible for bringing escape rooms to the U.S. We launched in the U.S. in 2014 and began franchising in 2017. Now with nearly 20 units in operation or under construction, the brand is one of the fastest-growing entertainment concepts in the U.S.
We had significant entrepreneurial experience in the amusement industry, but we had to face a lot of difficulties during our first years in the U.S. that we had not expected. It turned out that the U.S. business environment is not as liberal and easygoing as we had thought.
In Europe, we got used to unambiguous, straightforward legal regulations. But in the U.S. everything changes dynamically, and a possible exemption exists for almost every scenario in building permitting, immigration, or logistics issues. It is also very interesting that in an age when a smartphone application is available for almost everything, people in the U.S. still cling to antiquated payment methods.
Since PanIQ Room is somewhere between an online and brick-and-mortar business concept, we have to deal with both extremely innovative and old-fashioned business partners daily. Dealing with technologically advanced companies (like Groupon, Yelp, or Slack) is usually a very convenient and easy task. On the other hand, many landlords who normally deal with million-dollar real estate cannot present a proper (digital) floor plan or a simple brochure with the market analysis of their neighborhood. This is impossible in Hungary. There, if you own a property and would like to lease it out long term, it is essential to create a proposal and hire an experienced building management and legal staff to help the leasing and negotiating process.
Finding the right management for PanIQ Room is still a huge endeavor for us. Since people in the U.S. are very specialized, it's very hard to find talented experts who are exceptional in several fields of business management with skills in multi-tasking. Since we're a proud startup (or rather a "scale-up"), our employees sometimes confuse us with Google, Facebook, or Uber. But unlike them, even though we're growing very rapidly, we don't have a multimillion-dollar venture capital fund behind us. We have to earn what we spend, and we have to handle our liquidity responsibly.
Another interesting novelty in heading to the U.S. was the importance of finding the right insurance provider. The U.S. is a litigious society, so we have to be ready to defend our interests if necessary. What we have to pay in taxes is nothing compared with what we pay in Hungary (the IRS is a lot more entrepreneur-friendly than back home). But what we pay here for insurance in the U.S. compared with home is astronomical.
The company itself
We are a company that entertains people. Designing a decent game plot and building exciting themed environments is our biggest challenge. It used to be hard work to find the right difficulty level for our games and choose the most popular topics. Nowadays we host thousands of players monthly, so we have a bigger picture of the needs and expectations of our customers.
PanIQ is a franchise brand with many standards, but it doesn't mean our franchisees cannot invest in a unique formula. We're open to design custom themes for anyone. Obviously, we have some must-have game plots that fit every location and age group, but it's always exciting for us to see new puzzles and set designs as well.
We also try to develop as many custom products as possible, because that is what our franchisees value. This is why our newest units will be equipped with special merchandise displays, a hint kiosk system, and a monitor for local promotions.
Ákos Gábossy is CEO and co-founder of Paniq Franchising.
Published: December 26th, 2018
Share this Feature
Recommended Reading:
Comments:
comments powered by

Disqus