CMO Roundtable: Creating Online Ads that Engage Customers and Get Results
How do you create online ads that engage customers, build loyalty, and get results?
Kent Frogley
Chief Marketing Officer
Real Property Management
Real Property Management specializes in managing single-family rental properties for their owners. We provide a service that is complex, involves assets worth hundreds of thousands of dollars, and literally reaches into the heart of people's homes. It encompasses work that most people view as a hassle and would rather not do themselves: dealing with plumbers, electricians, or a malfunctioning sprinkler system, placing renters, and handling problems. While this can be the high or the low drama of life, depending on your point of view, it creates many emotional hooks and natural connection points for customer engagement. We have an advantage compared with many other product or service categories.
We embrace the axiom that successful customer engagement is driven by relevant content. We recognize that effective online ads are fundamentally an exchange. We provide something of value in exchange for the attention of our customers. The "something of value" is content, and relevance determines its worth. Content creates more knowledgeable customers, and more knowledgeable customers have a higher lifetime value. They refer more people, make more informed buying choices, and they're more often brand advocates. They represent real growth opportunities for the bottom line. But if you want to retain them bring your A-game.
We also realize that content alone doesn't create results. Marketing content and content marketing are very different things. Content marketing is about influencing customer behavior. Profitable customer actions are the end goal, and we work to make sure they are explicitly defined. A click by itself doesn't define success. To cite just a few examples: What is the intention of that click? Does that customer behavior align with our communication goals? Are they sharing our content with someone else? Seeking more content by clicking an additional link or asking for more information?
Creating sharply defined buyer personas, linked to a well-articulated messaging strategy and tailored to each persona's differentiating traits, is basic marketing blocking and tackling. But it can sometimes get lost in the whirlwind of managing day-to-day initiatives. Keep your eye on the ball. For example, some of our customers are intentionally building a portfolio of properties to generate income, whereas others may unintentionally have a property requiring management because of life events, such as a marriage, or a death in the family. The first customer often is more interested in return on investment, the second in reducing hassle and avoiding stress. Our messaging reflects those different goals.
Last, don't forget creativity. If they don't notice you, it doesn't matter what you're saying. Break through the noise, hold their attention, make the experience enjoyable. But whatever attention-getting tactic you use, keep it relevant to your brand. Awareness is the first step in the marketing funnel. If you fail there, the rest doesn't matter.
Jessica Yarmey
Chief Marketing Officer
Club Pilates
At Club Pilates, our acquisition strategy in the digital space is built around reaching the right people with the right message at the right time. We define our "right people" by pulling top customers and building look-alike target audiences based on that information. Defining our audience in this way increases the likelihood of our content being relevant and providing value.
We push the "right message" by using different versions of digital and social creative to speak to different demographic segments in a way likely to drive a desired action. While blatant personalization can come across as creepy to consumers, personally relatable content is expected in digital marketing and leads to higher engagement and stronger campaign results.
We aim to communicate at the "right time" by analyzing our current time of the day and week online traffic, scheduling online ads to push our greatest ad spend to those critical windows. Our potential clients are actively searching for information and looking to engage with us in certain time windows, so we want to be ready with relevant ads and information.
Today's digital landscape also enables us to evolve campaigns as results come in, giving us tighter control over lead flow and member count during any window of the calendar. As an example, where we see a certain creative version driving a higher percentage of results, we can quickly flow more dollars to that version. Or if we see a certain audience converting at a high percentage, we will shift the campaign toward that audience to drive lead count.
With the digital tools available to us, marketers can build ad campaigns with very granular targeting and on-the-fly adjustments that drive predictable acquisition campaign results. In any results-driven organization, including Club Pilates, that kind of visibility and predictability is critical to marketing success.
Published: July 21st, 2018
Share this Feature
Recommended Reading:
Comments:
comments powered by

Disqus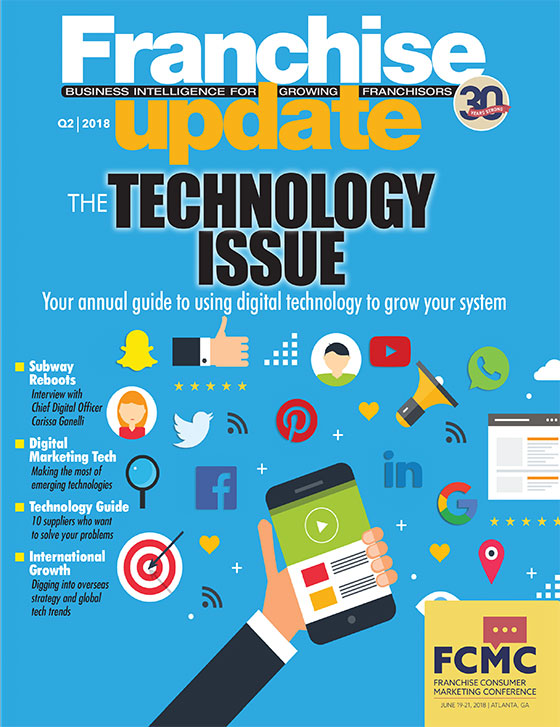 Franchise Update Magazine: Issue 2, 2018
Conferences
InterContinental, Atlanta
OCT 18-20TH, 2023
Sociallybuzz, founded in 2009, is the #1 Social Media Marketing Agency to help franchisors and franchisees increase their revenues, drive sales, and...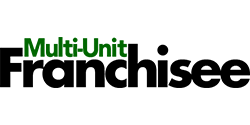 Published quarterly, Multi-Unit Franchisee Magazine is dedicated exclusively to Multi-Unit Franchisees. It delivers vital information and business...