CMO Roundtable: Is your Franchise System Prepared for a Crisis?
Is your franchise system prepared for a crisis? How have you ensured your franchisees' team members know what to do?
Alice O'Donnell
Vice President of People
Massage Heights
Crisis preparation has been a part of our franchisees' onboarding and training since the beginning. But a few years ago we felt we were at a point in our system's growth that we needed to revamp our crisis communications protocol and streamline our response process. We felt it was incredibly important to make the investment to protect guests, the brand, and our franchisees.
We worked with our public relations agency to develop a comprehensive plan that formalized how franchisees, their team members, and our corporate team should respond to a crisis in a franchised location. Given that crises often happen when franchisees are not physically in their stores, we developed the crisis communications protocol with franchisees' team members in mind.
The plan outlines specific action steps to help team members promptly identify and analyze a given situation and make an informed decision on next steps. Our crisis communications protocol contains an incident report, so team members can quickly and effectively gather all the pertinent details needed to bring everyone internally up to speed on the situation.
We also felt it was necessary to formally centralize our crisis response team, which is responsible for managing all communication regarding a crisis event. When it comes to supporting our franchisees and their team members, the crisis response team is just as important as the crisis communications protocol itself, so we can be well-informed and respond quickly-- or provide counsel on how franchisees can respond, based on the situation.
Most important, we needed to ensure team members would be prepared to receive phone calls or visits from local media. As anyone who has dealt with crisis situations knows, local media often arrive on the scene within the first few hours of receiving a tip--often before we have all the details as to what occurred. As franchisees' team members are usually on the front lines receiving the pressure to respond to reporters, which can be extremely stressful, we developed a protocol with talking points and a brief media inquiry form to help team members gather the necessary details so the crisis response team can provide media with an appropriate reaction statement.
However, all of the aforementioned materials would fail to be effective without the appropriate training protocol. Every existing franchisee, as well as every new franchisee coming into our system, receives extensive training on the crisis communications protocol and clear instructions on how to train their team members back home. Additionally, our corporate support center has created videos, collateral materials, and printable incident reports, among other things, for franchisees to use in-store as part of their training regimen.
Tom Carr
Vice President of Marketing
Chicken Salad Chick
Chicken Salad Chick operates with our purpose to "spread joy, enrich lives and serve others," so having readiness plans to assist our guests and restaurant teams in the event of a crisis is part of our DNA. Despite our servant culture, training, food safety monitoring, and commitment to operational excellence, we understand the risk of a potential crisis. Therefore we have a solid process in place to avoid these situations and, in the event they happen, have a protocol for responding.
Our detailed crisis preparedness plan is available to every franchise owner. It is meant to address a variety of crises, including everything from foodborne illness to hurricane closings, with specific steps to follow. In the event of a crisis, and after ensuring the immediate safety of guests and staff, our restaurant teams, primarily general managers and shift leaders, may be directed on this protocol. Everyone knows that they are to contact Chicken Salad Chick's corporate crisis response team, which enables us to mobilize quickly, gathering all the key players from relevant business functions: operations, public relations and marketing, quality assurance, legal, etc.
Restaurant teams are made aware that constant, ongoing communication is critical during any crisis so we can stay up to speed on what's happening at the restaurant level and make adjustments to our response plan, as needed. To that end, we share direct contact information, including cell phone numbers, for every member of our CSC crisis response team; but a central point of contact on the CSC crisis response team is named to mitigate misunderstanding during what can be a very confusing and unsettling situation.
Media and social media are coordinated through our CSC corporate crisis response team, and we make sure that our franchisees' restaurant teams understand the types of questions they may receive from guests and local media during and following a crisis. Talking points and sample scripts, edited for each particular situation, are provided so they can be prepared to respond or, in the case of media requests, gather the right information for our public relations team to handle.
Now with more than 90 restaurants across nine states, having a formal crisis communications protocol is even more critical, and the process of developing it highlighted potential vulnerabilities we hadn't previously been aware of. I strongly recommend any franchisor that has not created a written plan, and trained their franchise and company teams, to make it a priority for 2018.
Published: October 13th, 2018
Share this Feature
Recommended Reading:
Comments:
comments powered by

Disqus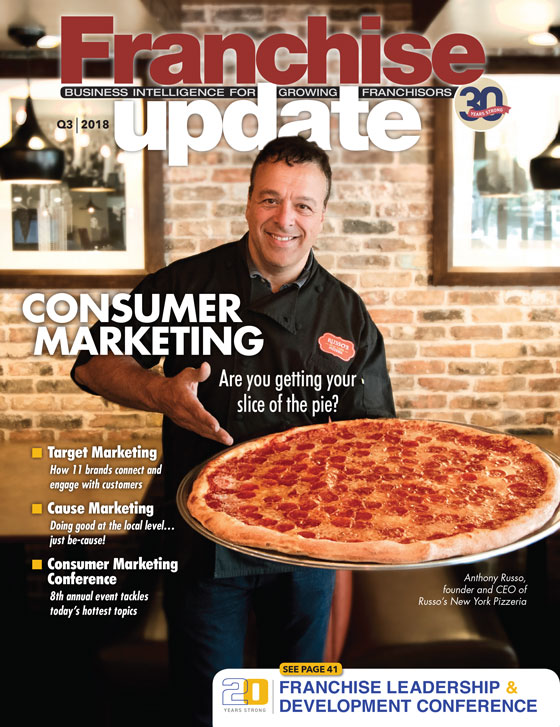 Franchise Update Magazine: Issue 3, 2018
Leasecake is location management made easy – from lease contracts and licensing agreements to ASC 842 compliance. Never miss a deadline, stay ahead...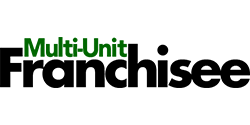 Published quarterly, Multi-Unit Franchisee Magazine is dedicated exclusively to Multi-Unit Franchisees. It delivers vital information and business...