Hiring Anyone? 5 Ways To Win The War for Hourly Talent
Today, unemployment is at 3.6 percent—the lowest in nearly 50 years—according to the U.S. Bureau of Labor Statistics. In fact, unemployment has been on the decline for more than 100 consecutive months. As a result, the demand for hourly employees is at an all-time high, making recruiting and retaining workers more challenging than ever.
In the food service industry, the annual turnover rate for hourly workers is 124 percent. As you know, continually filling open positions is both time-consuming and expensive. A franchise restaurant location spends an average of $109,000 each year to replace hourly workers. In fact, in most, if not all sectors employing hourly workers, the competition is great, demand is high, and technology has changed how everyone communicates. Business owners and managers can't afford to get behind.
Here are five simple tips to help you win the hourly talent war.
Prioritize application responses
Google job searches are down 5 percent from 2017, a leading indicator that the pool of available talent is shrinking. And hourly workers have more options than ever from traditional competitors, the proliferation of new QSRs, and gig platforms like Uber, DoorDash, and Instacart. With fewer workers seeking jobs, it's vital to stand out among the competition. Workers consistently tell us that the most frustrating and discouraging part of the job search is a delayed response from employers. In the war for talent, don't lose a promising candidate by not replying soon enough.
Embrace technology
Technology has changed what is possible in hiring. Opportunities like Amazon Flex help local franchise businesses give workers from other stores the chance to pick up additional shifts. You can also access on-demand worker pools like Snag Work to fill open shifts.
Technology will continue to change and improve how businesses approach hiring. In the near future, we expect to see automated responses through chatbots such as Alexa or Siri, automated screening using enhanced worker profiles, in-flow questions and aptitude tests that will prescreen applicants in minutes, and automated candidate ranking and interview scheduling.
Make hiring mobile-first
Mobile has changed the way most people navigate and manage their lives. Seventy-five percent of hourly workers use mobile to search for jobs, up three times from 2012. Eight-two percent of Gen Z workers use their phones to apply for jobs. The hiring experience should not be "mobile-friendly" but rather "mobile-first." Hiring sites should be designed for mobile, allowing job seekers to navigate the entire hiring process on their phone. Additionally, marketing your business and job postings on mobile channels such as search and social is key to reaching Gen Z.
Speak Gen Z's language
By 2022, Gen Z will represent 50 percent of hourly workers. As the first generation of truly digital natives, this group was born expecting the availability and immediacy of information and communication. Adapting to Gen Z's preferences and understanding what motivates them is vital in hiring from this pool of hourly workers. They want—and expect—near real-time responses. They are twice as likely to open a social media app than a text or email. Yet, they still value in-person communication. Retaining Gen Z workers is the next battle. They require a more explicit understanding and communication about the path to full-time work, as well as training and development opportunities. They also tell us they are motivated by how technology can enhance the customer's experience.
Don't overlook the underemployed
While unemployment trends are encouraging, underemployment is real. Thirty-eight percent of hourly workers are considered underemployed (defined as those not receiving enough hours to maintain a reasonable lifestyle). An alarming 73 percent of hourly workers struggle to make ends meet and are two times more likely to accumulate debt. Fifty-four percent of underemployed workers are actively seeking other employment. One in two part-time, underemployed workers shared that they have a "side hustle," with many using gig platforms like Lyft or Postmates to gain additional hours to supplement their income. However, of the part-time underemployed workers, 74 percent would prefer a single full-time job.
How we know
Data gathered over nearly 20 years—from more than 470,000 employer locations and a network of more than 95 million workers—gives us a powerful understanding of the hourly work space and allows us to generate massive data sets that provide insights and trend information on such topics as specific hourly positions, targeted local markets, and Gen Z communication preferences and device usage. This data, coupled with macro trends such as national underemployment, allows us to understand the changing ways hourly job seekers and employers connect.
Mathieu Stevenson is CEO at Snag. For more information, visit snagajob.com.
Published: September 20th, 2019
Share this Feature
Recommended Reading:
Comments:
comments powered by

Disqus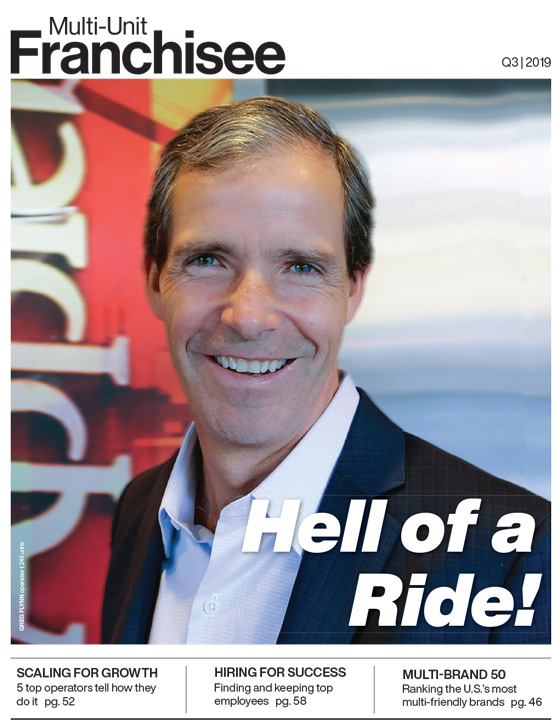 Multi-Unit Franchisee Magazine: Issue 3, 2019
Pizza Factory houses hardworking owners, family-friendly dining and high-quality products. Restaurant design options include a Pizza Factory Express...
Cash Required:
$90,000
The #1 fast casual Mexican franchise in the industry offering flexible formats with ample white space to grow.
Cash Required:
$350,000