Pirtek USA's CEO Kim Gubera Is the Brand's "Chief Motivator," Part 2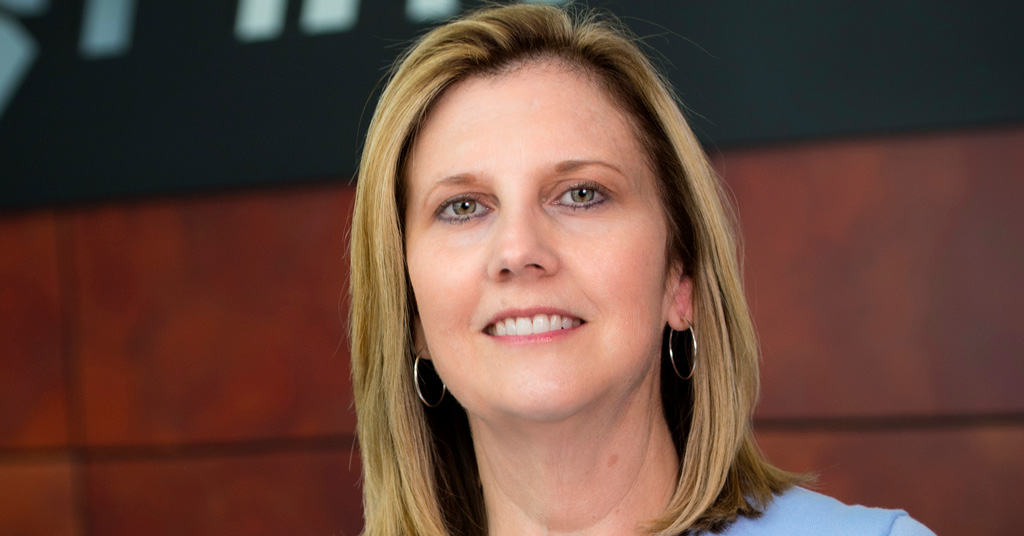 Part 1, in the last issue, focused on her role as a leader and can be found here. Part 2 covers Management, Operations, Personal, and the Bottom Line.
Name: Kim Gubera
Title: President & CEO
Company: Pirtek USA
Units: 115 in 28 states
Age: 55
Years in franchising: 22
Years in current position: 3
MANAGEMENT
Describe your management style: I am very involved in day-to-day operations. It's not because I don't trust my team, but rather so I can continue to learn and grow. I also want employees to feel I am available to them when they need a sounding board, guidance, or assistance.
What does your management team look like? They are a team of highly effective, passionate, and driven individuals who are the ones that keep our business moving. I am thankful for them every day.
How does your management team help you lead? I involve our management team in most of our decisions. We have an environment where they know it is okay to have a different idea or to disagree. I welcome that because it is more important that we get it right than for me to be right.
Favorite management gurus: Do you read management books? I do not really have a favorite, as I do not believe there is one business leader or book out there that provides all the answers. I prefer a multitude of opinions and perspectives. I would consider Simon Sinek, John Maxwell, and Peter Drucker at the top of my list, but I read a variety of authors.
What makes you say, "Yes, now that's why I do what I do!"? I just had a fitting example of this happen recently. One of our Tier 2 owners, which is our "mobile only" franchise model, called me to share his annual revenue for 2021. He has been in business a couple of years and had some struggles, especially during Covid, but he hit a major milestone and was excited to share it with me right away. That made my day because he knew we wanted him to succeed! It's those moments that drive our team every day!
OPERATIONS
What are you expecting from your market in the next 12 months? I wish I knew. We thought we had 2021 planned out really well with the expected resurgence, etc., but it totally surprised us – and in a positive way. We had a phenomenal year of growth, beating our revenue budget by 10%. We are planning on that trend continuing in 2022 and will pivot if needed.
Are your franchisees bullish or bearish about growth and adding units? As in most franchise systems, we have many differing opinions. However, I would say that the majority are bullish, especially after the results of 2021.
Are commodity/supplies costs any cause for concern in your system? I don't believe anyone could answer no to this question. Raw material shortages and freight costs in particular are extremely concerning to us. So far, we have been able to leverage the power of our international brand, coupled with our strong vendor relationships, to mitigate this as much as possible.
In what ways are political/global issues affecting the market and your brand? Obviously, the supply chain and freight issues again. In addition, the travel restrictions between countries have proven to be challenging at times. We have some franchise candidates for Canada who have been trying for months to come to our discovery day. Each time we get close, a new protocol goes into effect, making it impossible.
PERSONAL
What time do you like to be at your desk? I am an early riser, so I usually work for a while at home before going into the office. I am normally at my desk in the office by 8.
Exercise in the morning? Wine with lunch? Yes to exercise. No to wine.
Do you socialize with your team after work/outside the office? Sometimes, but everyone has families to focus on. Plus Covid restrictions have nixed some of our plans.
Last two books read: The E-Myth Revisited by Michael Gerber to remind me of the challenges of a small-business owner, and Personality Isn't Permanent by Benjamin Hardy, recommended to me by a franchisee who said it changed their life.
What technology do you take on the road? iPhone and iPad. I love lists, and my director of finance recently introduced me to GoodNotes, so I have ditched the Day-Timer. I received an Apple Pencil for Christmas and now my iPad is my central piece of technology.
How do you relax/balance life and work? Truthfully, I am not the best at this. I do enjoy traveling, and my family loves Disney. I call it my "happy place."
Favorite vacation destinations: Europe, followed closely by cruising in the Caribbean.
Favorite occasions to send employees notes: Most years, at year-end, I handwrite a note to each employee. During the year, I try to be very conscious of acknowledging both exceptional and consistent contributions by team members. Those happen mostly by email. We do have a management team text group where I acknowledge birthdays, holidays, and milestone work anniversaries. More important than frequency, I believe it is necessary to be specific. Tell them specifically what you appreciate, not just a "Thank You."
Favorite company product/service: First would be Pirtek , of course. Right after that would be Zappos. I love shoes and they make it easy to browse thousands of pairs (right down to the size and heel height). Then they deliver them in 2 days, offer free shipping (even on returns), have the easiest app to navigate, and provide fantastic customer service.
BOTTOM LINE
What are your long-term goals for the company? Expand the Pirtek brand into all 50 states (plus Canada), and to have happy and profitable franchisees. If we can achieve that second part, I believe everything else will come into alignment.
How has the economy changed your goals for your company? It has accelerated them.
How do you measure success? That's a tough one. I have high standards and there are a lot of facets to my answer. As simply as I can put it, if I can look myself in the mirror each day and know that I have acted with integrity, that I have treated all people well, and that the brand is achieving its goals, that is success.
What has been your greatest success? My greatest personal success would be raising my child to be a productive member of society and all-around good person.
Any regrets? Of course. However, I try to not dwell on them or it paralyzes me.
What can we expect from your company in the next 12 to 18 months? More growth. We will continue to aggressively expand our footprint across the U.S. and focus on assisting our owners with growing their individual businesses.
Published: February 10th, 2022
Share this Feature
Recommended Reading:
Comments:
comments powered by

Disqus

Franchise Update Magazine: Issue 1, 2022
With more than 100 locations open or in development across the United States, Robeks continues its strategic franchise growth with single and...
Cash Required:
$100,000
With more than 200 locations open or under development, Woof Gang offers best in class grooming, and a unique retail experience; our gourmet treats...
Cash Required:
$75,000