Redo Your Org Chart?: Marketing Will Soon Report to Customer Experience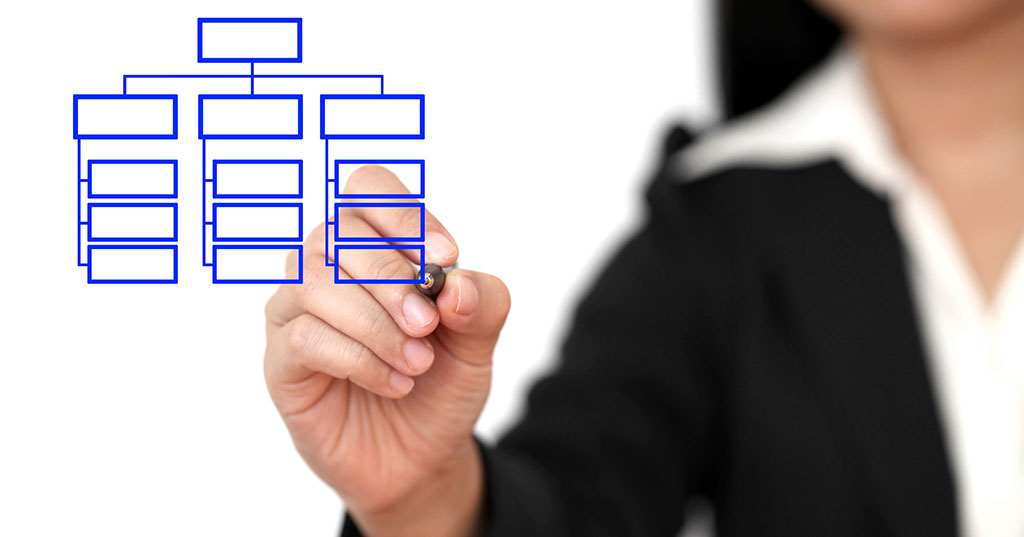 Branding is no longer about building perception in your customer's mind. In the age of smartphones and social media, customer experience is the new branding.
Businesses no longer tell customers what their brand is. Instead, customers are defining the brand--to the business and to everyone else. (This should not be news to anyone in marketing.) The experiences customers receive dictate brand perception. "You can say what you want about who you are, but people believe what they experience," says customer service expert Jack Mackey.
Brands put billions into boosting awareness, satisfaction, and loyalty. But they often overlook the most powerful driver of customer value: emotional connection. Research shows that consumers who are emotionally connected with a brand are anywhere from 25 to 100 percent more valuable in terms of revenue and profitability than those who are "merely" highly satisfied with it.
As noted, marketing is no longer in control of the brand--the actual experience customers are receiving is. Revolutionary companies are already moving toward the marketing department falling under customer experience. Within five years, that will be the norm. If you are a chief marketing officer or head of your marketing department, don't panic. You have time to acquire the knowledge and training you need so you can make the transition smoothly as the "Chief Xperience Officer" who oversees marketing.
Traditional branding is an old paradigm. Companies spending an exorbitant amount of money on advertising and marketing are now reallocating those dollars toward customer experience training--and that customer experience had better meet or exceed what the brand promises. The top customer service companies typically spend less on advertising and marketing than their competitors.
The global customer experience management (CEM) market is estimated to grow from an estimated $14 billion in 2018 to more than $23 billion by 2022, according to the most recent "Customer Experience Management Market by Touch Point" report from MarketsandMarkets. The major factors driving the CEM market include an increasing need to manage customer experience throughout the customer journey, the need to retain customers, and competitive differentiation. The biggest investment is seen in the call center experience.
Conclusion
It is no longer acceptable to allow customer experience and marketing to act as separate silos. Both departments need to be on the same page, under one roof. Otherwise the customer loses, which means the company loses. Figuring out who owns the voice of the customer, customer satisfaction surveys, soft skill experiential training, and who will hold all departments and locations accountable for key performance indicators is a major step in merging marketing into the customer experience hierarchy.
Bonus: 7 lessons from an Uber driver
If you are like most people, your Uber drivers are all about the same, some a little better, some worse. In the several hundred I've had, not one stood out. However, there is an Uber driver in the Toronto area who has received an astonishing average score of 4.99 (out of 5) from nearly 5,000 riders. In an article in Fast Company ("7 customer service lessons from the best Uber driver ever"), Neil Pasricha explains how this driver has redefined the ride share passenger experience.
Reading the story, you immediately see that Vishwas (Vish) Aggrawal is not your typical Uber driver. In fact, he has an MBA and has worked for Coca-Cola and New York Life. But after moving to Canada, he hasn't been able to land a job in his field, writes Pasricha.
Clearly, Uber driver was not his first choice, but he has embraced the role. "Either I do the thing, or I don't do the thing. But if I do the thing, I do it the best," says Vish. He keeps his vehicle immaculately clean, to the point that he wipes down his floor mats between every ride. "This car is my office. This is the only office I have in this business, so I'm supposed to keep it up, I'm supposed to maintain it," he says.
Vish greets riders with an energetic hello, using their name. "I try to break the ice by appreciating people," he explains. "They will surely come back with a positive remark or a positive affirmation, sentence, or a line or a word to you." He adds, "If you start with a smile, 99 percent of people will smile back. The most important thing in your life is to enjoy what you're doing."
And when he has a passenger, Vish sets his phone to silent with an auto-responder to handle incoming texts and calls, allowing him to tap and send replies without losing focus on his passenger.
John R. DiJulius III is the author of The Customer Service Revolution and president of The DiJulius Group, a customer service consulting firm whose clients include Starbucks, Chick-fil-A, The Ritz-Carlton, Nestle, PwC, Lexus, and many more. Email him at john@thedijuliusgroup.com.
Published: October 28th, 2018
Share this Feature
Recommended Reading:
Comments:
comments powered by

Disqus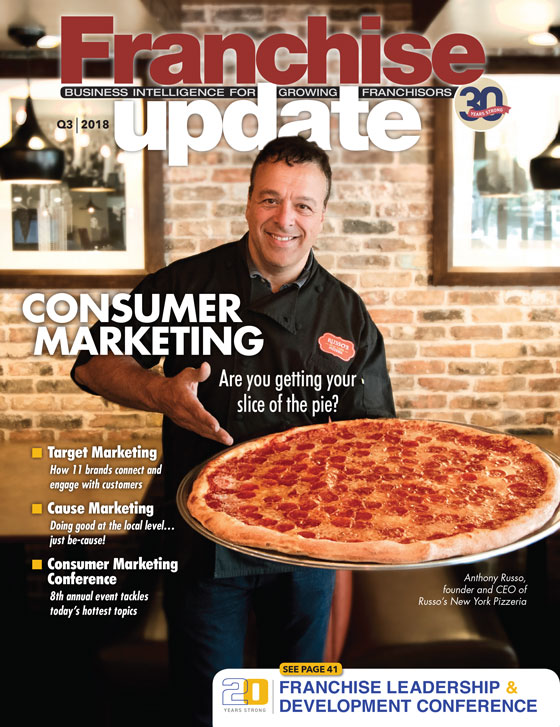 Franchise Update Magazine: Issue 3, 2018
Tiger Pistol, the world's leading collaborative advertising platform, connects the power of brands with the knowledge and credibility of their...
Support your multi-location brands and empower users. OneTouchPoint integrates localized marketing services and comprehensive brand management...