Challenge the Pros: Using Social Media to Attract Prospects
How do you use social media to attract prospects and validate candidates?
Alex Samios
Director of Franchising
Dogtopia
Social media is a regular function of our franchise development team. We use it to generate leads, nurture existing prospects, and validate that the franchise candidate is right for our brand.
Today's prospective franchisees want a self-directed approach; they don't want to feel as if a franchisor is trying to sell them on the concept. With this in mind, you need to adopt a softer, more subtle social media strategy for franchise sales--especially when posting franchise development-focused messaging on your brand's consumer social media accounts.
At Dogtopia, we keep our corporate Facebook, Twitter, and Instagram pages separate from those of our franchise owners, who all have their own individual accounts that are updated regularly. Considering the many parallels between our target pet parent and our ideal franchise candidate, our consumer social media pages are useful venues to encourage followers to become a Dogtopian. While this is the case, we are very cautious about how we incorporate franchise development messaging.
Frequently publishing blatant franchise development-focused posts will turn off consumers, causing your following to dwindle. The key is to be authentic and refrain from dropping the "F bomb." And by F bomb, I mean Franchise. For example, if you're trying to determine which regions to target your franchise development efforts, ask your Facebook community: "If you could open a _____ anywhere, where would it be?" Then promote the post so it shows up in more newsfeeds. Besides showing where consumers want your brand, this hints to fans that your concept is a franchise and they can open their own location.
Another great way to draw in prospective franchisees is to share relatable content about your franchise owners. For Instagram, this might be a 16-second video about a franchisee's career transition, or a photo from a news article about a franchisee.
Traditionally, our ideal franchise candidates are owner-operators, but we're shifting toward a more business-minded investor who would rather work on the business than in the business. As we rethink our franchise sales approach to better reach this target owner, we also will be adapting our social media strategy. For example, rather than subtle approaches through consumer pages, we may begin targeting social influencers who have highly engaged followings of multi-unit franchisees within the fast-casual sector.
Like most franchisors, we carefully award franchises to ensure a candidate is truly the right fit for our brand. Many people put their entire lives on social media, so when evaluating a prospective franchisee (or an employee, for that matter), a review of their social accounts can tell you a lot about them and may reveal any "red flags" that could make them a bad fit with the organizational culture. Social information also can be used to verify what someone tells you in an interview or on a questionnaire. I use LinkedIn and other professional sites frequently to verify work history and transferable business skills.
"Red" Boswell
Senior Vice President, Franchising and Business Development
Expense Reduction Analysts
To some, social media is a whippin'--one big annoyance--but to me it's a blast. Jump onto Facebook for 30 seconds and you'll see amazing transparency, humor, personal branding, bold ignorance, inspiration, heartache, plus a whole lot of cute kitten and ugly kid photos.
At Expense Reduction Analysts (ERA) we invest most of our time and efforts in the social media space with LinkedIn, the leading social network specifically focused on the business community. Over the past 18 months it's become considerably easier to locate, connect with, and validate the suitability of candidates on LinkedIn.
We vet our franchise candidates thoroughly. ERA franchisees don't just represent our brand; they are our brand. Regardless of a franchisee's chosen focus (client acquirer or expense category specialist), LinkedIn allows my team to gain a much deeper understanding of a candidate. Within hours of receiving a candidate's inquiry we email, text, call, and send them a LinkedIn connection request. For the candidate, viewing my profile also helps build my credibility and earn respect in their eyes. It also allows the candidate to see me as a real person.
Our franchise development department has chosen not to create a separate page from our client-focused pages on any social media site. Prospective franchisees will see only client-focused messaging. Instead, aside from tracking pixels and dabbling with some right side banners, our LinkedIn recruiting efforts have primarily been on targeting ideal candidates (geographically and experientially) with personal direct messages or through InMails.
My team and I always share on our individual LinkedIn and Twitter feeds any articles, blog posts, or white papers that ERA's franchisees, marketing department, or public relations team write. I've enjoyed learning, making friends, and sharing daily on social media (and its predecessor, online message boards) since 1998. While social media will never be our only resource for high-quality candidates, it does continue to gain mindshare in our recruiting efforts.
Be real, create a plan, and execute it consistently.
Published: July 20th, 2016
Share this Feature
Recommended Reading:
Comments:
comments powered by

Disqus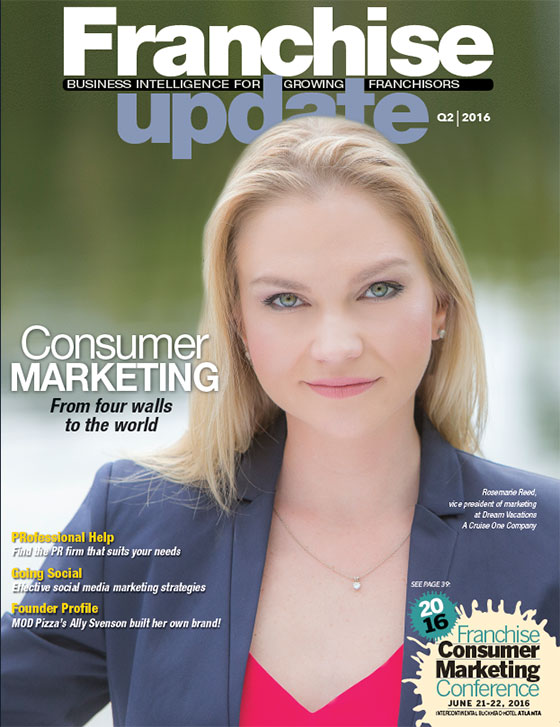 Franchise Update Magazine: Issue 2, 2016
Prisma has reinvented the marketing supply chain with an end-to-end solution that makes it easy to design, customize, order, download, print, kit,...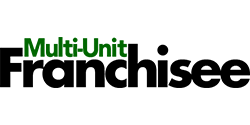 Published quarterly, Multi-Unit Franchisee Magazine is dedicated exclusively to Multi-Unit Franchisees. It delivers vital information and business...