New Approaches Needed Now: 5 Important Trends Affecting Your Workforce
We recently wrapped HourMinds 2018, Snag's annual customer conference, where we hosted more than 350 brand and thought leaders to talk about the now and next of hourly work. After three days, 20 sessions, and countless side conversations, one thing was clear: there are some monumental changes coming to your multi-unit workforce this year.
So, what are the big issues you need to prepare for right now? And what are best-in-class franchise brands like KFC, Wendy's, and Pizza Hut doing to stay ahead?
Here are five up-and-coming trends changing how your multi-unit business will recruit and retain hourly workers in the second half of 2018.
Flexible work is here to stay. HourMinds kicked off with the theme "Leading in the Era of Flexible Work," reminding everyone that in the age of Uber and Lyft, the gig economy continues to grow. Workers are leaving brick-and-mortar employers in growing numbers to participate in the gig economy or flexible work. Businesses increasingly need to look for ways to make their work as accessible as ordering a pizza or a Lyft. Businesses using Snag Work or similar platforms to staff shifts with on-demand employees agree that there are some growing pains. But they believe it's the right battle to fight to reclaim this growing workforce, already estimated at almost 20 percent of all hourly work. Is your business ready?
Underemployment is more than a trend--it's a crisis. After surveying 2,000 hourly workers earlier this year, we discovered just how much underemployment was growing: almost 50 percent of hourly workers said they need more hours, and employers are realizing that tapping into the underemployed is increasingly more fruitful than seeking the unemployed. And now employers are developing their own tactics for ensuring their employees are getting enough shifts. From offering extra hours as a perk to testing out flexible scheduling techniques, employers are learning that tackling underemployment is key to solving its symptoms, such as high turnover and low application flow. (Learn more about this trend on our website and how Chipotle and Five Guys are trying to solve it.)
Data is your secret recruiting weapon. When it comes to keeping all of your locations fully staffed, having the right data can make all the difference. We heard firsthand how multi-unit operators are diving into their recruiting funnel metrics--including time to fill, retention rate, etc.--to improve their recruiting processes. Being able to hone in on where their process needed the most attention gave major brands such as Captain D's the chance to cut down on applicant drop-off and give their location managers better tools to find the best people. Focusing on the most relevant information for your business can give you more control over how your teams hire.
Stand out with better employer branding. Employees are the heart of every franchise business, no matter what industry you're in. The equation is simple: happier workers means happier customers. Forging a connection between employees and your brand, from the first training session and throughout the rest of their employment, keeps them engaged and invested in the success of your business. Those same enthusiastic employees are also great allies as you continue recruiting for great talent. As Scott Colosi, president and CFO of Texas Roadhouse, put it: "If you're proud to work for any organization, you're going to be more engaged." Over and over, we heard how multi-unit operators are doubling down on the value of their employer brand for recruiting and retention.
Timing is everything. Snag found that more than 80 percent of hourly workers expect to complete job applications from their phone, and 25 percent of them are hired within 24 hours of submitting their application. A growing number of employers are complaining that the quality of candidates is declining because so few respond. The new reality is that in this labor market, unless you respond to an application within 24 hours, you're highly likely to miss the boat. Also, if your application can't be found easily and be completed within 5 minutes from a mobile device, you're going to experience significant drop-off and lose out on some of the best candidates. We heard from one employer after another that they were removing steps from their application process, including assessments, and doing everything they could to ensure they were not just mobile-friendly, but "mobile-first."
Midway through 2018, we're already noticing a lot of these changes taking place. Looking to the future, we'll continue to see these trends and more. Is your business ready?
Peter Harrison is CEO of Snag (renamed from Snagajob in April). Learn more at www.snag.co.
Published: September 21st, 2018
Share this Feature
Recommended Reading:
Comments:
comments powered by

Disqus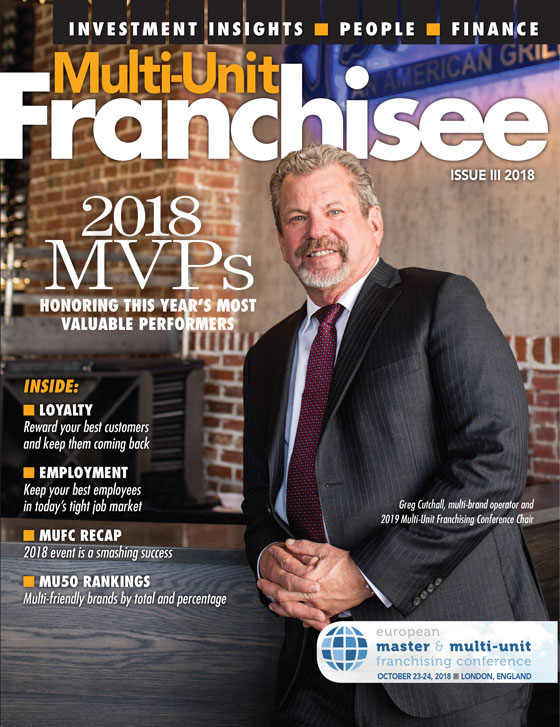 Multi-Unit Franchisee Magazine: Issue 3, 2018
With a 46-year track record, 1.3M+ Avg. Gross Sales* and flexible footprints, Potbelly is a perfect addition to your portfolio. *Top 25% of...
Cash Required:
$250,000
Checkers Drive-In restaurant franchises are small but efficient making our restaurants easy to operate and typically reduced overhead costs.
Cash Required:
$250,000