Mass Migration?: Keeping Up With Today's Social Media Trends
Social media changes so quickly that during the course of writing this column Facebook became embroiled in an international privacy scandal, was dragged before the U.S. Congress, had millions of users delete their accounts--and then announced their stock had jumped to a record high after smashing earnings estimates.
All this is to say that social is anything but static or predictable. Still, if you are counting on investments in social media to drive business, or are committing your marketing and local advertising funds to it, there are some trends worth following.
A study released this year by Edison Research showed that people are using social media less than they were a year ago. Self-reported users of social media fell from 80 percent of U.S. respondents aged 12+ in 2017 to 77 percent in 2018; Facebook usage declined from 67 percent to 62 percent in the same study.
Why are people moving away from social? Because they resent advertising: 74 percent of Millennials and Gen Z users objected to being targeted with ads in social; and 56 percent said they planned to reduce usage of social media platforms because of incessant brand messaging (Harris Poll, conducted on behalf of Lithium Technologies, May 2018).
This should scare you if you are counting on social platforms to drive customers into your locations.
Are ads still working?
Anecdotally we've seen a reduction in the effectiveness of organic content for many clients. Why? Because the social platforms have throttled brand content to encourage the adoption of paid programs. Some reports have organic content reaching 2 percent of the followers of a brand account. Yikes.
Even for paid content, peer and influencer content is dramatically outperforming ads. In one study, user-generated content outperformed brand content nearly seven times over ("The 2017 Facebook User-Generated Contact Benchmark Report" from Mavrck). User-created content about a brand earned 26 percent more engagement than content by that brand! People don't like ads and they're making moves to avoid them.
Less public, more private
Where are Facebook and Twitter users going? It's not as if there are scores of successful new platforms. comScore has been reporting a growing segment of mobile users who have downloaded zero apps per month since 2016 ("The 2017 U.S. Mobile App Report"). People are finding new ways to relate in existing tools. First, those staying on social platforms are moving to the more visual networks like Instagram (owned by Facebook) and Snapchat. There are fewer ads and less drama. They are also spending more time on messaging services like WhatsApp (also owned by Facebook). These users are looking for more direct communication with their networks, communication that feels more private and less broadcast.
This direct style of communication reflects how customers are now using social to relate to brands. They're using tools like Twitter and Facebook Messenger to speak directly to the brand--sometimes as a complaint, sometimes as praise, and sometimes in a playful way.
The brands that win, as ever, are those that quickly adapt to the ways consumers want to engage. The mass migration from public platforms to messaging networks tells us that they prefer one-to-one communications. This is great when it works, but it rarely scales well. For years, brands have been asking consumers to "join the conversation" on social. Now it seems they may be ready to have their own.
Adam Pierno is chief strategy officer at Santy Marketing, where he helps clients drive positive change by bringing together media, social media, digital, mobile, and product-based thinking and audience understanding. Contact him at 888-679-3685 or www.santy.com.
Published: August 30th, 2018
Share this Feature
Recommended Reading:
Comments:
comments powered by

Disqus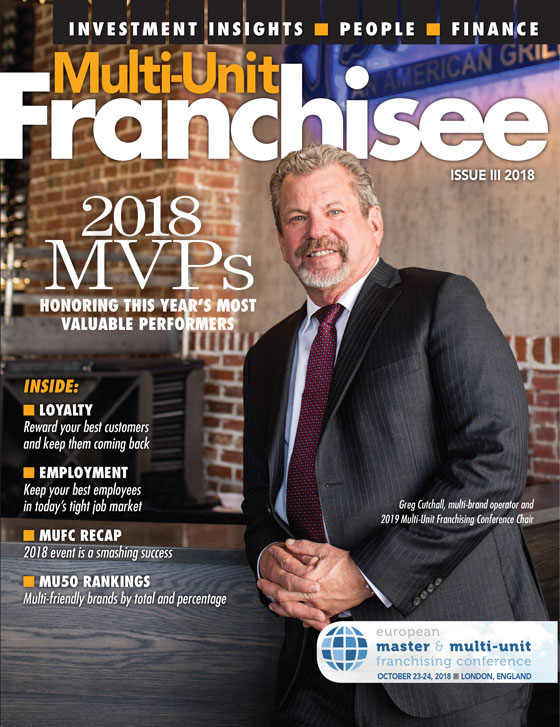 Multi-Unit Franchisee Magazine: Issue 3, 2018
Sport Clips is a winning concept-a great haircut experience for men and boys in a sports-themed environment. With almost 1900 stores and expanding...
Cash Required:
$200,000
Class 101 college planning franchise helps high school students get into better colleges and qualify for higher amounts of scholarships and financial...
Cash Required:
$50,000