What Recession? Boston's Pizza Is Gung-Ho on Growth in 2023
We asked Ryan Reeves, Vice President of Franchise Sales and Development at Boston's Pizza, how the possibility of an economic recession is affecting his brand's growth plans for 2023
Franchise growth is still a top goal for us here at Boston's Pizza Restaurant and Sports Bar ("Boston's"). To meet our goals in 2023, we're taking three main factors into consideration. One of the many great things about franchising is its resiliency. In our 60-year legacy of operating in Canada and almost 23-year legacy in the U.S., this is not the first storm we have faced. As we prepare for the worst and hope for the best, I am optimistic about the new possibilities of expansion ahead of us in 2023.
First, even in an economic downturn we typically see new candidates enter the prospect portal looking to pursue new or different entrepreneurial interests outside of what they may have been doing previously. This interest from non-traditional leads can spur new development opportunities, which we saw during Covid when we received an influx of interest from franchisees in the hotel/hospitality space. If a recession becomes significant and affects travel, we predict to see more and more hotel owner-operators looking to shore up their food and beverage offerings on site.
The second element we're taking into consideration is building materials. The pandemic created massive strains on the cost (and sometimes the availability) of furniture, equipment, and construction materials for our restaurants. In contrast, a recession can bring some of those costs down significantly. In partnering with savvy franchisees who also recognize this opportunity, we can develop new locations at a reduced cost and come out ahead once the dust settles. With this, we also predict that there will be an opportunity to take over endcap and inline development spaces in 2023. As we saw during Covid, we expect to see a spike in second-generation site inventory availability, allowing us to move into great markets without having to develop from the ground up, thereby cutting costs.
Last, on average, our lead-to-deal close window is 18 weeks (4½ months), which means that to meet our 2023 franchise expansion goals, leads will have to be generated by the beginning or middle of August to have the best chance of closing before the end of the year. Understanding that it takes time to move prospects through the entirety of the sales funnel, we will be allocating a heavier portion of our annual spend to the first and second quarters to give our sales team the appropriate time it takes to nurture prospects. This also means we are still full throttle in our expansion efforts and—despite the economic forecasts for this year—we're prepared to invest in the long-term growth of this brand to ensure a strong foundation for the future.
Published: March 8th, 2023
Share this Feature
Recommended Reading:
Comments:
comments powered by

Disqus

Franchise Update Magazine: Issue 1, 2023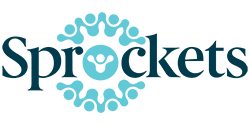 Sprockets is an AI-powered platform that helps franchisees maintain healthy staffing levels and improve employee retention. Our sophisticated...
April 25 - April 28, 2023, Caesars Forum, LV. The Multi-Unit Franchising Conference is the premier annual event for the country's leading...