You're Sued! Do you know where your data is - or your metadata?
Today's business environment is filled with incentives to move toward a paperless office, especially considering the ease and low cost involved in storing and sharing electronic data when compared with paper.

The average office now stores countless gigabytes of electronic data on personal computers, servers, stick drives, CDs, and other sources. The amount of data that once would have filled a warehouse now fits conveniently inside a desk drawer.

An estimated 90 to 99 percent of all new information is created electronically, and as much as 30 percent of the electronic information that exists is never printed. This is because computers and electronic devices also create and store information that has no paper equivalent, often called "metadata."

Metadata comes in countless forms, including a computer's tracking of dates and times of use, document edits including deleted information, use of employee access badges or unique login information, and more. Even if this data is never used by a business, it still may be routinely collected and stored by computer programs.

One often overlooked issue with all this electronic data collection is how it affects a business that has been sued. With the explosion of electronic communications that include email, instant messages, text messaging, and other forms, savvy attorneys are increasingly turning to forensic examinations of electronic information as part of their search for evidence of wrongful conduct.

Recognizing the fact that the majority of the evidence that may prove both parties' communications and individual employees' conduct can now be found in electronic form, the courts have responded by explicitly permitting the discovery of electronic data during litigation.

At the end of 2006, federal courts formally adopted revisions to the Federal Rules of Civil Procedure (FRCP) that specifically address the handling of electronic discovery. Under the new rules, parties to litigation now need to be prepared to discuss and produce a broad spectrum of electronically stored information. Because of the way that certain metadata is stored, production may even include turning over physical parts of computers for study by forensic computer experts.

Highlights of the new rules
Electronically stored information. The revised rules formally recognize electronically stored information as something that a party in litigation may require its opponent or a third party to produce during the discovery process. The definition of electronically stored information includes "writings, drawings, graphs, charts, photographs, sound recordings, images, and other data or data compilations stored in any medium from which information can be obtained." This includes metadata.

Discovery plan. Under the revised FRCP Rule 26(a)(1)(B), electronically stored information that supports a party's claims or defenses must be disclosed along with paper documents in each party's initial disclosures. The parties are also expected to discuss the formats in which electronically stored information is kept, in anticipation of subsequent electronic discovery.

Production of electronically stored information. Any party may demand production of electronically stored information from any other party to litigation. The rule has been clarified to establish that electronically stored information now stands on "equal footing" with paper documentation in the eyes of the courts, and production of such information will be compelled.

A requesting party may specify the form in which the information is to be produced, may request a sample of the information in order to test the compatibility of its own systems to the format of the information provided, and may compel a party with unusually formatted information to translate it into an accessible electronic format. In some cases, where the producing party will bear significant expense in translating or producing its records, the courts have discretion to make the parties share the cost burden; but a party cannot avoid production of information by storing information in a complex format or on backup tapes.

Preparing for compliance
Most businesses have an electronic document retention policy in place, but many are unprepared for full compliance with the new electronic discovery rules in the event they are sued.

Every business should be prepared to issue a litigation hold when appropriate, and all managers should understand its importance. A litigation hold is a directive to a business's IT department - and to all employees - that specified information must not be deleted or destroyed. It should be put in place as soon as a business is sued or has reasonable grounds to believe it will be sued. A litigation hold should be in writing and should be neutrally worded, so that the business can later produce the document in order to establish its existence.

The scope of the litigation hold should be tailored to the litigation, but must preserve all relevant information. In litigation that involves a particular group of employees, for example, the business should preserve all of the following categories of information:

the computer hard drives of any former employees in any way connected to the litigation should not be erased or discarded;
all documents from or to the identified employees or potential witnesses, including emails, text messages, telephone voicemails, and other information stored in electronic format should be preserved;
all documents and information relating to the subject matter of the litigation should be preserved; and
all documents and information relating to any claim or defense of any party to the litigation should be preserved.


In tandem with preparation for compliance with a litigation hold, businesses should examine their routine document destruction policy. From a litigation perspective, most businesses preserve too much, rather than too little. The result of an ineffective document destruction policy is that harmful or detrimental information, which could have been destroyed in the normal course of routine deletions prior to a litigation hold, still exists at the time a hold is put in place. Once a litigation hold is in effect, this information must be preserved, and may eventually be produced to opposing parties.

Depending on the systems in place, it may not be sufficient to delete information from a server periodically. If information is captured in off-site backup tapes or on employees' individual hard drives or other electronic devices, it still exists.

Risks of failing to comply
Parties who fail to properly preserve relevant electronic information may be held responsible for spoliation of evidence by the court in which a lawsuit is pending. Spoliation is "the destruction or significant alteration of evidence, or failure to preserve the property for another's use as evidence in pending or reasonably foreseeable litigation."

Penalties for spoliation of evidence include:

an award of attorneys' fees to the injured party;
an adverse inference instruction to the jury, advising the jury to assume that the destroyed evidence was unfavorable to the destroying party;
default judgment or defenses or claims stricken; and
waiver of attorney-client privilege in cases where the destruction was found to be willful.


Except for avoidance of attorney-client privilege, the court does not need to find that the destruction of evidence was intentional. In the past few years, numerous high-profile companies have lost cases or have been fined up to millions of dollars for their failure to adequately preserve electronic evidence. The formal implementation of the new rules is expected to make the courts less sympathetic to smaller companies that engage in spoliation. Additionally, although these rules are limited to the federal courts at present, it should be anticipated that state courts will follow suit within a few years.

Ensuring compliance
Because of the serious risks of noncompliance, businesses should take steps to establish and routinely evaluate their compliance policies, and monitor whether any changes in electronic systems warrant any policy changes. An open line of communication between individuals responsible for dealing with litigation and IT department representatives familiar with company systems is vital to this process.

In a business in which there is an automated information destruction policy, the business bears the burden of preserving the relevant information from the time a litigation hold is applicable. Each business may devise its own preferred method for retaining this information, but businesses must take steps to prevent breakdowns in this process, including the following:

the litigation hold should be communicated to the IT department, and to any individual employees who may have saved relevant documents or information on their local hard drives or on other local devices, and each department and individual advised of the hold must be trained to understand the priority and importance of the hold;
the litigation hold should be drafted and communicated within the company by someone who is sufficiently familiar with electronic systems and information, so that all hold recipients understand that the scope of the hold includes both the ordinary content of the document and all associated metadata;
affected departments should be given the resources to preserve the information at issue, including approval of time spent identifying or backing up documents and information; and
IT staff and outside counsel should be given access to individuals and computer systems that may have relevant information.


Dawn Newton is an associate and a member of the Litigation Practice Group of Fitzgerald Abbott & Beardsley. She practices in federal and state courts representing clients in business and franchise matters.
Published: November 16th, 2007
Share this Feature
Recommended Reading:
Comments:
comments powered by

Disqus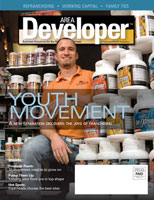 Multi-Unit Franchisee Magazine: Issue 4, 2007
Premier Martial Arts is excited to help entrepreneurs with a passion for martial arts become a meaningful part of their community.
Cash Required:
$100,000
Heyday is a fast-growing skincare company on a mission to provide expert skincare that empowers everyone to be their best self. Heyday is reframing...
Cash Required:
$350,000