Big Whiskey's American Restaurant & Bar® Franchise Articles
Big Whiskey's is a company that really has its act together. Not every business can be franchised, most don't have an idea what it's going to take. They've taken the trouble to do things right, dotting every I and crossing every T.
We're very excited to be the first Big Whiskey's franchisee. Some might consider that a scary proposition but we consider it a smart business decision. We took into account their 10 years of operating successful restaurants, the way they've structured the support mechanisms for the franchisees and the dedication of their people. They've become trusted partners in our venture.
Financial Information:
| | |
| --- | --- |
| Cash Investment: | $200,000 |
| Franchise Fee: | $50,000 |
| Total Investment: | $725,500 - $1,364,000 |
| Royalty Fee: | 5% of gross revenue |
Available Markets:

Canada: AB, BC, MB, NB, NL, NT, NS, ON, PE, PQ, SK, YT
United States: AL, AK, AZ, AR, CO, CT, DE, DC, FL, GA, ID, IA, KS, KY, LA, ME, MA, MS, MO, MT, NE, NV, NH, NJ, NM, NC, OH, OK, OR, PA, SC, TN, TX, UT, VT, WV, WI, WY
Recent Articles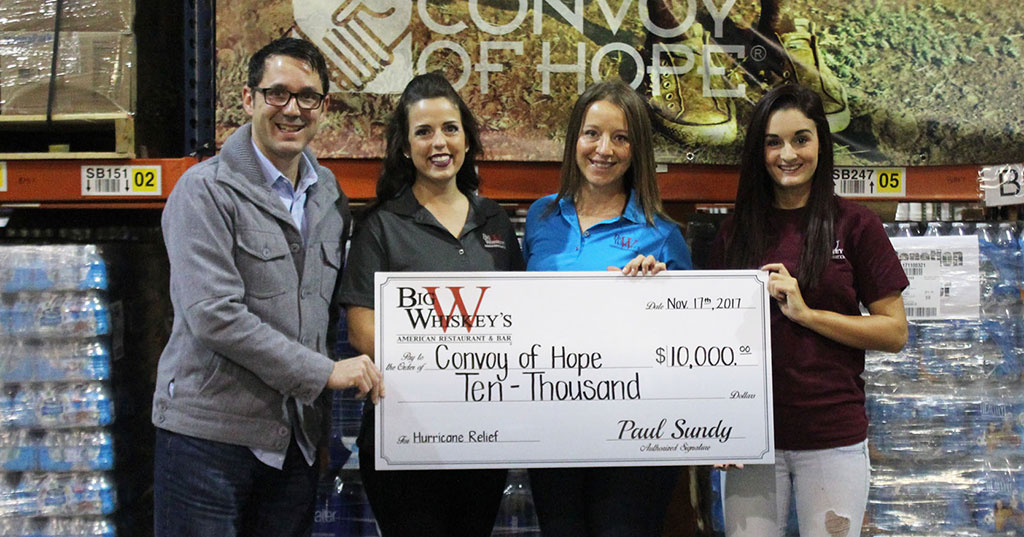 Big Whiskey's community-first approach helps the brand create strong ties to the communities it serves.
Big Whiskey's
5,687
SPONSORED
Big Whiskey's American Restaurant & Bar is primed for growth with a "4-Opportunities" operational mantra that is all about the personal touch.
Helen Bond
7,524
SPONSORED
Big Whiskey's American Restaurant & Bar is making a big impression in casual dining, poised to hit the road to nationally expand the legend of the beloved brand.
Helen Bond
16,040
SPONSORED
This web page does not constitute a franchise offering or an offer to sell a franchise. A franchise offering can be made by us only in a state if we are first registered, excluded, exempted or otherwise qualified to offer franchises in that state, and only if we provide you with an appropriate franchise disclosure document.
Request Information
Looking for more information about Big Whiskey's American Restaurant & Bar®? Take a moment to fill out our quick information request form.