Big Whiskey's Builds Momentum with Strategic Expansion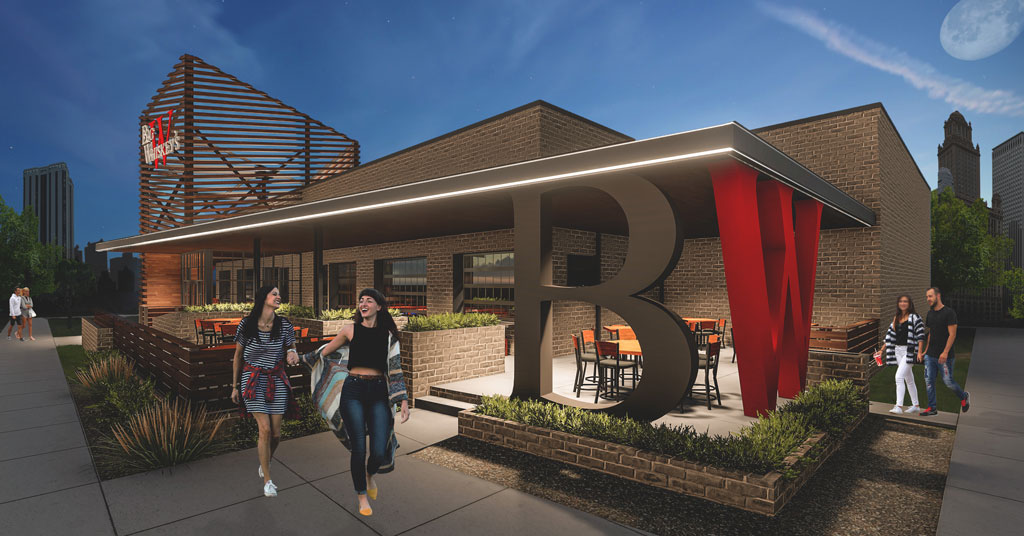 Big Whiskey's American Restaurant & Bar is bringing big business back to the casual family dining sector and is looking for specific partners to join the ride. Passive owners need not apply. The emerging brand wants to grow with franchise partners interested in owning their own share of the memorable concept.
There's never been a better time to live the Big Whiskey's dream.
Armed with vibrant sales growth and a winning recipe for franchise expansion, Big Whiskey's is picking up the expansion pace with a strategic focus and the right franchise fit. Interested? Check out their Investment Deck!
With December's grand opening of the newest Big Whiskey's in Nixa, Missouri, the casual dining concept boasts a combination of 12 corporate-owned and franchised locations and big plans for 2019. The first of two Big Whiskey's restaurants is set to open in early 2019 in Las Vegas followed by a Birmingham, Alabama location in late 2019. Area development agreements are also in the works for Oklahoma, Florida, and the Kansas City metropolitan area. Strong corporate growth is the key to strong franchise growth, notes Austin Herschend, president of Big Whiskey's.
"We approach our corporate investment initiatives with a goal of long-term partnerships in mind," says Herschend. "We're very methodical about who we award franchises to and where. If it's not the right location or the right partner, then it's simply not a good fit for Big Whiskey's."
Launched in downtown Springfield, Missouri in 2006 and franchising since 2016, Big Whiskey's is making a name for itself as a casual dining destination that serves up the perfect gathering spot. The All-American premium menu features hand-cut steaks, craft burgers, pastas, appetizers, salads, soups, and sandwiches, with a full bar of more than 100 whiskeys and 20 beers on tap.
Along with new in-line locations, the brand has added free-standing restaurants to its arsenal, converting three existing properties to the Big Whiskey's name in the last 18 months with a bolder, unique look. The use of mixed materials from brick, to wood, concrete, and steel creates an ambiance that marries a comfortable, traditional environment with a modern industrial trend. This new prototype offers franchisees an opportunity to be part of creating a one-of-a-kind restaurant concept in their market.
"We know that in-line locations work well and are profitable and we're seeing great results in our new detached locations as well," says Herschend. "These properties have allowed us to be a little more creative with our layout and interior design, elevating our overall ambiance and functionality. With development on these projects, we've really dialed in on our new prototype for building a store from the ground up."
Big Whiskey's is bullish on the future. After doubling the chain's footprint in the past two years, more expansion is on tap in the coming year – led by corporate growth and an investment in new inventory management technologies, digital marketing applications, and customizing the delivery and to-go space to provide the best customer experience. Putting their own money on the table has proved to be a winning investment for the brand and its franchisees.
"We've spent 12 years building Big Whiskey's and setting ourselves up to be a successful franchise brand," notes Paul Sundy, co-founder and senior vice president of operations. "We want to be in the trenches with our franchise owners, so we are willing to invest in new properties, new technologies, and new systems to foster our growth goals. We would never ask a franchisee to invest in a system that we haven't tried and tested. We're your partner. Your success is our success."
Big Whiskey's has developed a comprehensive 22-page Investment Deck chock-full of numbers behind the success of the brand. Download your copy here, or check out more information on becoming part of the Big Whiskey's family at bigwhiskeysfranchise.com.
Published: December 21st, 2018
Share this Feature
Comments:
comments powered by

Disqus