Goldfish Swim School Franchising, LLC Franchise Articles
We were very impressed with the mission - to teach kids to swim and be safer around the water. We knew there was a need for swim lessons in our area and Goldfish was a great partner to help fill this need. We were inspired with the Goldfish marketing, message, curriculum and the support we received (and continue to receive) from the Franchise Office.
Having both grown up around the water, we know how important water safety skills are and are so thrilled to be able to help instill life skills in the kids we teach. Goldfish was a phenomenal resource for us to bring to our community. We are so happy to have a place here for all families while building a business and life for our own.
Financial Information:
| | |
| --- | --- |
| Cash Investment: | $600,000 |
| Net Worth: | $1,500,000 |
| Franchise Fee: | $50,000 |
| Total Investment: | $1,355,283 - $3,266,858 |
| Royalty Fee: | 6% of gross sales |
| Advertising Fee: | 2% of gross sales go toward the Marketing Brand Fund |
Available Markets:

Canada: ON
United States: AR, CA, CO, DE, DC, FL, GA, HI, IN, IA, KS, KY, LA, ME, MD, MN, MS, MO, NE, NV, NM, OK, OR, PA, TN, TX, UT, WA, WI
Recent Articles
World-Class Franchise Office Support & Dedicated Franchisees Drive Impressive 2021 Performance 
Goldfish Swim School
1,518 Reads 0 Shares
SPONSORED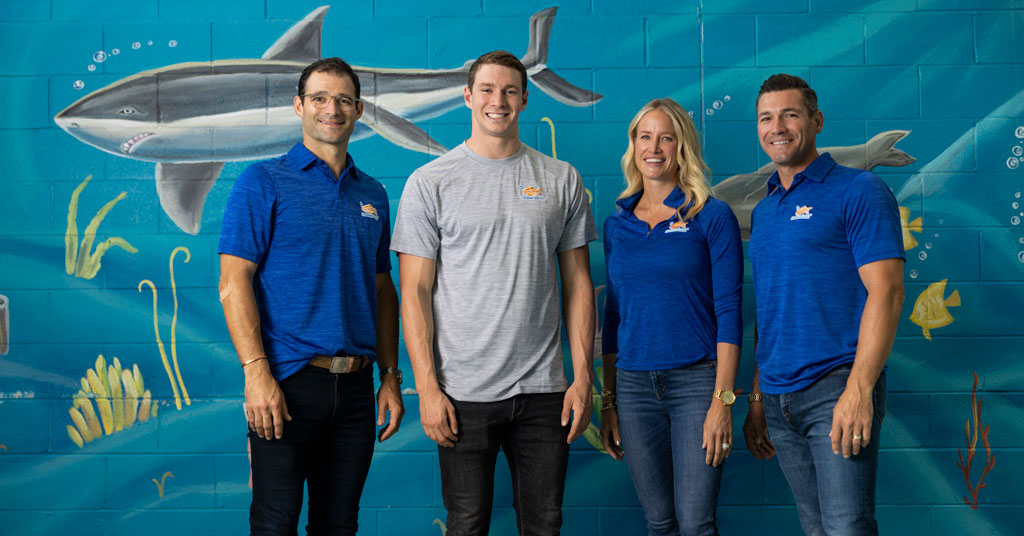 Franchising with Goldfish Swim School offers investors a proven curriculum, extensive support, great unit economics, and successful franchisees who can validate it all.
Kerry Pipes
2,482 Reads 0 Shares
SPONSORED
Goldfish Swim School is making waves with its solid and consistent unit economics and unique research-based curriculum that make it one of the hottest brands going.
Kerry Pipes
3,238 Reads 1 Shares
SPONSORED
Request Information
Looking for more information about Goldfish Swim School Franchising, LLC? Take a moment to fill out our quick information request form.