Goldfish Swim School Franchising, LLC Franchise Articles
Goldfish Swim School feels like a family! I have worked in corporate America prior to this role and it makes all the difference to feel like you are part of a family and that each and every day we have the opportunity to change a child's life in so many ways.
I loved the idea of running and owning my own business in the community that I live in. It allowed for us to take a chance, forced us to work harder than we probably ever have and to build something in our community that is special – and that's just something that money can't buy.
Financial Information:
| | |
| --- | --- |
| Cash Investment: | $600,000 |
| Net Worth: | $1,500,000 |
| Franchise Fee: | $50,000 |
| Total Investment: | $1,355,283 - $3,266,858 |
| Royalty Fee: | 6% of gross sales |
| Advertising Fee: | 2% of gross sales go toward the Marketing Brand Fund |
Available Markets:

Canada: ON
United States: AR, CA, CO, DE, DC, FL, GA, HI, IN, IA, KS, KY, LA, ME, MD, MN, MS, MO, NE, NV, NM, OK, OR, PA, TN, TX, UT, WA, WI
Recent Articles
World-Class Franchise Office Support & Dedicated Franchisees Drive Impressive 2021 Performance 
Goldfish Swim School
3,022 Reads 0 Shares
SPONSORED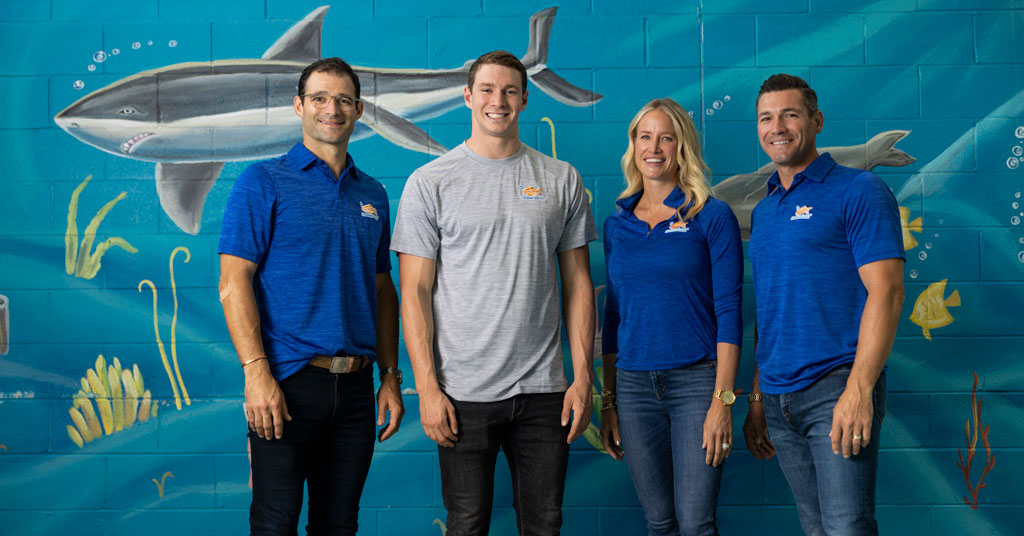 Franchising with Goldfish Swim School offers investors a proven curriculum, extensive support, great unit economics, and successful franchisees who can validate it all.
Kerry Pipes
2,859 Reads 0 Shares
SPONSORED
Goldfish Swim School is making waves with its solid and consistent unit economics and unique research-based curriculum that make it one of the hottest brands going.
Kerry Pipes
3,407 Reads 1 Shares
SPONSORED
Request Information
Looking for more information about Goldfish Swim School Franchising, LLC? Take a moment to fill out our quick information request form.