Office Evolution Continues to Expand to Meet Rising Demand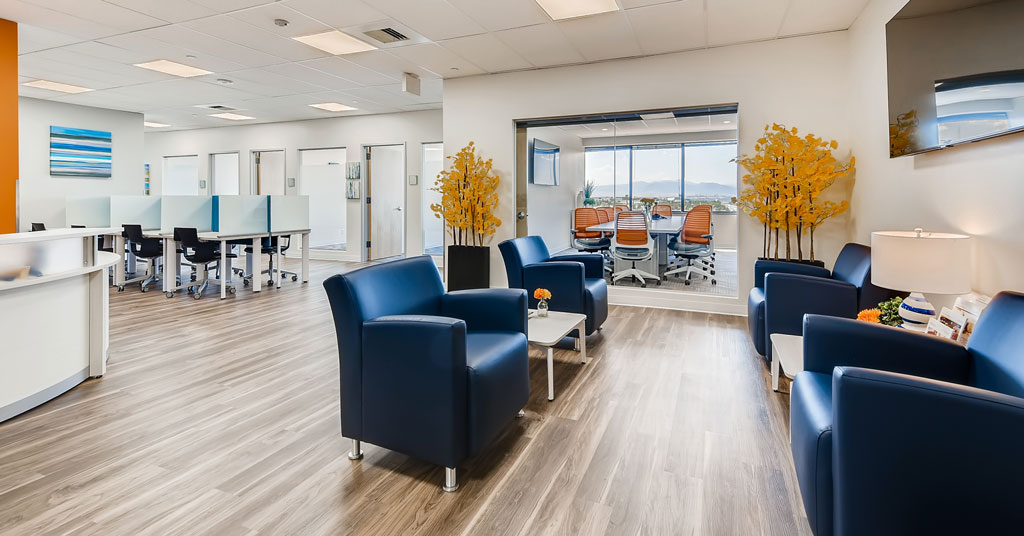 Office Evolution is gearing up for rapid growth in 2020 and transforming how and where people work. A leading brand in the flexible workplace category, Office Evolution sees endless business potential in the suburbs.
The nation's largest and fastest-growing coworking franchise is experiencing demand as professionals migrate away from cities in search of professional space closer to home. Staying true to his vision, Office Evolution CEO Mark Hemmeter acknowledges the company is at a unique inflection point. "The office market has been due for a transformation and the interest in franchising is robust," said Hemmeter. "This combination positions us for continued growth."
As a result, Office Evolution now has 70 sites across 25 states and a burgeoning pipeline of 140 franchise locations sold and in various stages of development.
"Amid challenging times, Office Evolution never closed its doors and ended the first half of 2020 with an expanding network that included nine new locations," says Andrea Pirrotti-Dranchak, Office Evolution's chief marketing and development officer. "Our growth, despite the Covid-19 pandemic, is a testament to our strong business model and rising demand for flexible space in suburban locations."
Founded in 2003 and franchising since 2012, Colorado-based Office Evolution has been at the forefront of coworking innovation. The brand's network of on-demand locations based in secondary markets, provide a mix of private offices, conference rooms, and community spaces to accommodate the rise in solopreneurs, small business ownership and corporate America's shifting work habits.
The brand's model fills a niche for suburban-based workers looking for a professional environment to get their work done-safely and close to home.
"Right now, organizations are thinking twice before committing to a long-term real estate commitment," notes Pirrotti-Dranchak. "They are looking for flexibility in terms of size, length of agreements, and location. Flexible workspaces can provide agility and convenience in these uncertain times."
For seasoned franchisees looking to diversify their portfolio, the B2B service brand delivers the perfect franchise fit.
"One of the many benefits of becoming an Office Evolution franchisee is that you only have one employee to manage," adds Pirrotti-Dranchak. "This is a franchise opportunity that can fit into an entrepreneur's lifestyle. The coworking center operates during normal business hours, enabling our franchisees to achieve work-life balance. It's ideal for anyone looking for a simple, single employ business to run with 93% recurring income."
Franchisees can count on robust support and a relationship-building culture rooted in "Ohana," meaning extended family in Hawaiian. Office Evolution commits to supporting every franchise owner with the resources needed to thrive and have a rewarding career as a business owner, says Mark Hemmeter, chief executive officer of Office Evolution.
"Our franchisees have made their marks in business. Some are serial entrepreneurs, while others are springboarding off a successful corporate job and are looking for their next challenge," Hemmeter says. "We are all on this journey together, and we want to help our franchisees and members win and thrive. So, we are looking for partners who can embrace our Ohana philosophy and celebrate and reinforce it at their location."
Business owners can also reap the rewards that come with owning multiple Office Evolution locations in an industry primed for robust growth. By 2030, shared office space will make up nearly 30 percent of commercial real estate, according to a report by JLL, the real estate services firm that also projects flexible workspace to soar in a revived post-pandemic market. Office Evolution stands ready to inspire the dreamers, risk-takers, and doers to succeed with a family of franchisees committed to the communities they serve.
"The office market is way overdue for a transformation in order to keep pace with the changing nature of work," says Hemmeter. "For anyone interested in a business with growth potential, the opportunity is here for the taking."
Ready to join an award-winning brand and the nation's largest coworking franchisor? Visit www.OfficeEvolutionFranchise.com.
Published: August 13th, 2020
Share this Feature
Comments:
comments powered by

Disqus