Altitude Trampoline Park Rewards Owners With Dollars and Smiles
There are many reasons to consider becoming a franchise operator with Altitude Trampoline Park, and probably no better time to make the move than right now.
The premier family entertainment company, the only active indoor adventure park primarily focused on 3-to-12-year-olds, is experiencing a surge in interest and franchise development signings.
"Focusing on the 3-to-12-year-old market is a unique part of what we do," says Rob Morris, Altitude Trampoline Park's VP of Development. "We also work right alongside our franchise partners from the time they contact us, on through areas such as real estate, marketing, attractions,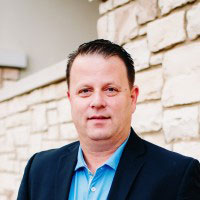 concessions, and continuing throughout the journey."
Franchisees can find success as active hands-on operators or simply as pure investors, and every style in between, says Morris. The brand is one of the few family entertainment concepts that offers memberships to its guests. This membership-based model provides franchisees with opportunities to generate recurring income, alongside other revenue streams including concessions, vending machines, massage chairs and more.
Altitude Trampoline Park also makes a perfect conversion option for parks that are re-opening and rebranding as they rebound from pandemic pressures.
The proven concept is currently experiencing growth from within and outside the company. "The concept works so well that many of our existing operators are asking us how they can open a second or third location," he says.
New franchisees are heating up growth too with 10 new parks openings in the last year and the addition of signed agreements in Utah, Florida, Ohio, Michigan, and Illinois during the first quarter of 2022. Five new parks are set to open this summer and another 12 locations are in various stages of development.
Morris says the brand is particularly interested in expanding its presence in the Midwest, where it recently signed a new franchise agreement in Northern Michigan. Local entrepreneur, Keven Hagans, will introduce the brand to the Upper Peninsula communities.
"A brand like Altitude Trampoline Park represents more than just a place for fun. It's a place that celebrates life's moments by promoting an active, dynamic spirit," says Hagans. "As a father myself, I've had to drive three or four hours to find a place where my children can run around and enjoy themselves in a clean, indoor space. Through this agreement, I'll be able to provide the kids in Northern Michigan and the surrounding communities with laughter and smiles."
Altitude Trampoline Park has been franchising since 2016 and grown to more than 80 locations open or in development in 29 states and four countries. The brand is looking for individuals or teams, as well as experienced business leaders, who desire to have a positive impact on their community, love kids and want to promote active family fun.
"I like to say that our franchisees get paid in dollars and smiles," says Morris. "We rely on our franchisees for two things: the safety of our guests and the smiles of our guests."
For more information on franchising opportunities with Altitude Trampoline Park, visit https://altitudefranchise.com/franchise-opportunities.
SPONSORED BY:
Altitude Trampoline Park
Altitude Trampoline Park is the premier indoor trampoline park destination, bringing active family fun through its JumpLife(SM) mantra to the global communities it serves. Learn More
Published: May 26th, 2022
Share this Feature
Comments:
comments powered by

Disqus