Blast & Brew Crafts Growth One Experience At a Time
Emerging brand Blast & Brew is revving up for franchise growth with a custom-tailored approach that is all about the experience.
The fast-casual concept, launched in San Luis Obispo, California in 2016, is taking the growing appetite for having it your way – to new heights, driven by the tagline: "Craft Your Food. Craft Your Beer. Craft Your Experience."
Everything is one of a kind at Blast & Brew – and there is something for everyone, notes industry veteran Michael S. Reynolds, senior vice president of development for Milano Restaurants International, the Fresno, California-based parent company of Blast & Brew.
"We call it the triangle: high-quality food, the ability to craft your food and beer experience, and a unique entertainment atmosphere that features both sports and music on multiple big screen TVs," Reynolds says. "When you walk into one of our restaurants you feel very comfortable and at ease. Each Blast & Brew is an inviting and highly social environment."
The Blast & Brew experience starts with fresh, hand-stretched dough for pizzas, split-focaccia sandwiches, and wraps that guests can customize with more than 40 locally-sourced and regionally-tailored ingredients and house-made sauces. The menu also includes the freshest salads and a wide variety of signature appetizers.
Along with customizable fare, Blast & Brew features a choice of more than 30 local and regional craft brews and wines. Guests can enjoy a variety of self-pour craft beers through a prepaid program or look to the brand's "Beer Geniuses" to choose a draft that will complement their meal.
"The Tap Wall, where everyone is serving their own beers, naturally lends itself to a social experience as well," adds Reynolds. "People are sharing with each other what they like and the kinds of beers they are trying."
For franchisees, Blast & Brew's customer-centric business model is a solid investment, backed by the strong leadership of family-owned Milano Restaurants International, which boasts a portfolio of six restaurant brands and more than 60 years of experience serving up growth.
"The good thing, from a franchisee's perspective, is that we don't rely on franchisee fees or royalties to run the company," says Reynolds. "We are a profitable company based on the existing stores we own, so we aren't under any kind of pressure to grow at a certain rate or speed, which in my experience, is very unique in the franchise business."
With nine locations and 12 more restaurants under development, Blast & Brew is poised for strategic growth in California, Oregon, Arizona, Colorado, and Texas. The brand is seeking to expand with seasoned restaurateurs and multi-brand franchise partners to expand the brand's consumer reach, grow market share, and reinforce Blast & Brew as an industry leader.
"The franchisees we have signed to date, are multi-unit food franchisees with other concepts," notes Reynolds. "We are looking for people with multi-unit chain experience, who understand the industry and can build out a target market."
Ready to explore the innovation of the Blast & Brew brand? Visit blastandbrewfranchising.com. For more information about Milano Restaurants, head to milano-ri.com.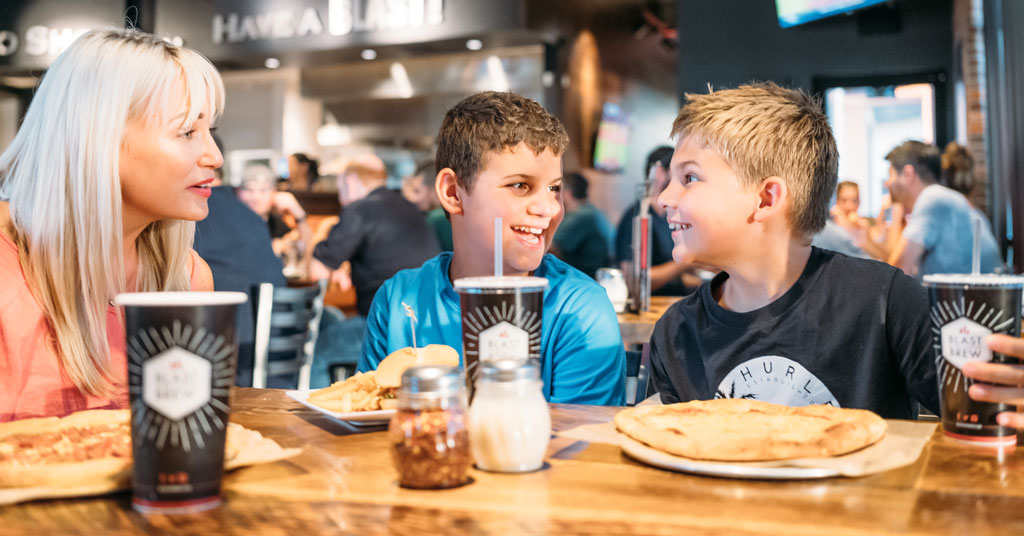 Published: October 26th, 2018
Share this Feature
Comments:
comments powered by

Disqus