Firehouse Subs Ringing the Bell with Development Incentives Program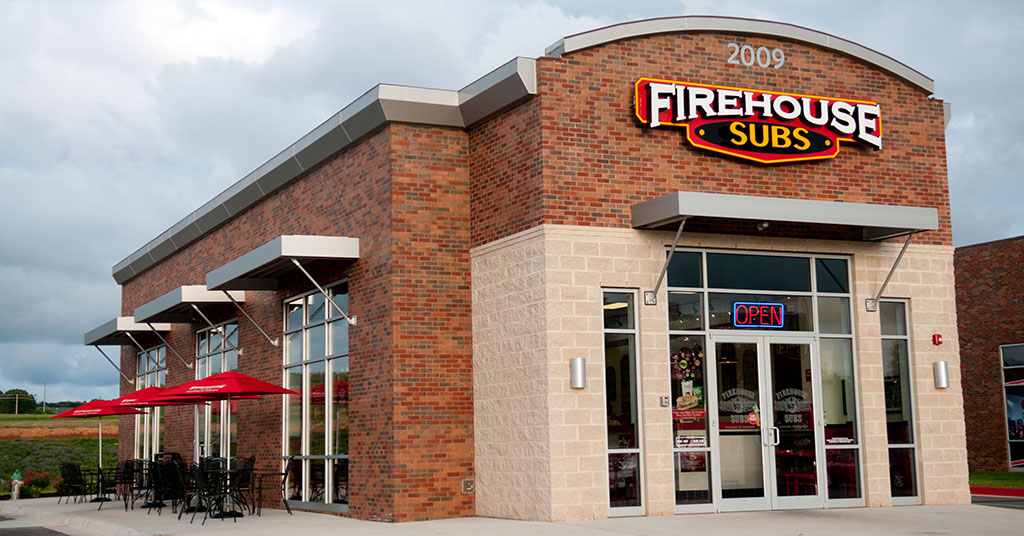 Firehouse Subs has long been committed to preparing tantalizingly tasty subs piled high with fresh steamed meats and cheeses all tucked perfectly into toasted private recipe sub rolls. But the brand is not only committed to great food it's also committed to its franchise partners and their growth and success. That's why the Jacksonville, Florida-based Firehouse Subs is offering its Development Incentives Program to franchisees in a select number of markets across the country.
Under the plan rolled out last year, franchisees who enter into a minimum of a three-unit commitment in select markets with the brand can expect:
50 percent off royalties in each location for two years
50 percent off franchise fees for each location
No development fees
The development incentives have been a hit and have helped spur growth for the brand, says Brent Greenwood, Firehouse Subs director of franchise development.
"Dozens of new and existing franchisees have already taken advantage of this offer in order to fuel their growth," he says. "While many brands oversaturate or sell out in key markets, Firehouse Subs' disciplined approach to development has allowed it to continue to grow in new and existing cities across the country."
Buck Sheffield, a franchisee in Waterville, Maine, has taken advantage of the incentive plan. "This incredible Northeast Development Incentive is fueling our subsequent growth across the state as we look to take advantage of this amazing offer and open our third location in Auburn, Maine, in the near future."
The Firehouse Subs franchise system is designed to position franchisees for success. It's a proven business model that offers a strong brand identity, excellent franchise relationships, and a passionate executive leadership team, the brand also boasts an affordable average initial investment of approximately $350,000-400,000 for a single restaurant, depending on the real estate selected.
The fast-casual restaurant franchise now has more than 1,100 locations in 46 states, Puerto Rico, Canada, and Mexico. Since its inception a quarter century ago, Firehouse Subs has been named a category leader in just about every ranking for franchising and food quality.
The Development Incentives Program is the perfect growth tool for franchisees looking to take their game to the next level. Brand executives say there is plenty of room for growth across the U.S. and in Canada. Firehouse Subs continues to be one of the best performing franchise systems in the industry.
"We've shown that the Firehouse Subs business model works in small communities and large cities across the country," says Greg Delks, Firehouse Subs vice president of global and non-traditional franchise development. "With the ability to fit into several different types of traditional real estate designs and non-traditional locations such as airports and travel plazas, demand for Firehouse Subs and our product continues to climb."
The brand's corporate team includes experienced real estate professionals who can help candidates find optimal locations that fit specific needs and market conditions. Plus, the highly scalable business model allows for numerous growth opportunities.
Firehouse Subs is not just a great place to eat, it's a proven business model of success that offers franchisees the opportunity to grow and reach their own personal and financial goals. The brand's Development Incentives Program is just the olive on top of this great sandwich opportunity.
Published: April 18th, 2018
Share this Feature
Comments:
comments powered by

Disqus