Fit Body Boot Camp Drives Growth with Motivated Franchisees 
For California franchisee Bonnie Torres, owning the Fit Body Boot Camp brand has been life-changing in more ways than one.
Torres, operator of Fit Body Boot Camp in Los Angeles' Chinatown, is part of a dynamic system of franchisees who have found their purpose as they pursue their passion for fitness and wellness with a prime franchise opportunity.
Like so many franchisees, Torres fell in love with the internationally trusted brand as a member. Torres had never belonged to a gym when she joined Fit Body in 2018, looking to get back to her healthy ways after the birth of her third child. A year and a half later, Torres became a part-time coach. Her path to inspiring others to lead happier, healthier lives ultimately paved the way for the opportunity to own a Fit Body franchise.
These days, you can find Torres motivating members at her Chinatown gym, located near the popular civic and cultural center of downtown Los Angeles.
"We have a community where everyone feels like family, so it's not just coming into a gym, you're coming in to work out with members, who are also family," says Torres, who has a background in human resources. "We want to be able to help anyone who walks through the door and also reach out to the community with more outreach."
With more than 300 locations in the U.S. and Canada, Fit Body Boot Camp, founded in 2009, continues to shine as the world's fastest-growing fitness boot camp model. Members reap the rewards of affordable, high-intensity, 30-minute fat-loss boot camps that challenge the body and deliver results.
Franchising since 2012, Fit Body Boot Camp continues to expand, offering a best-in-class investment for qualified prospects that's easy to own and operate.
Torres encourages those looking for an empowering ownership opportunity to "go for it." As she looks to a bright future with her brand, Torres hopes to open a second location and ultimately make Fit Body a family affair.
"Everything I do from this point on is not just about me; it's also about my children and the generations behind me," Torres says. "I wanted to do a business venture that we would be able to grow together. I want them to have a healthy lifestyle, but also leave something for them, so I think this is a great opportunity."
Fit Body Boot Camp combines the results of one-on-one personal training with a simple, scalable business model proven across hundreds of diverse regions and markets.
With low buy-in and build-out for higher returns, franchisees are set up for success from the start.
There is no need for heavy, complicated, and expensive gym equipment that is costly to maintain. Minimal equipment needs and operational costs mean more upscale space to pack every session with happy paying clients. Franchisees can count on a turnkey business, multiple revenue streams, and support every step of the way with comprehensive marketing programs and systems. Personalized business coaching is also available to help streamline business operations, attract more clients, and make a more significant impact.
Ready to expand with an award-winning brand? Fit Body Boot Camp has been recognized among the Inc. 5000, Inc. Magazine's prestigious ranking of America's fastest-growing private companies, and Entrepreneur Magazine's Franchise 500 list.
Your life-changing journey starts now at fbbcfranchise.com.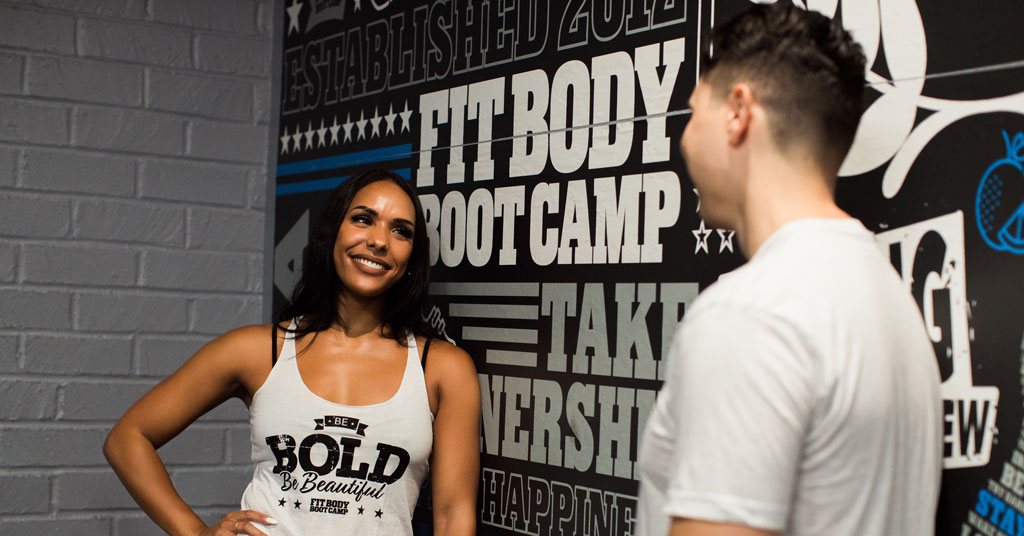 SPONSORED BY:
Fit Body Boot Camp
Fit Body Boot Camp's gym franchise opportunity is the most affordable, low-cost, profitable, fitness franchise that's easy to own and operate. Learn More
Published: December 2nd, 2022
Share this Feature
Comments:
comments powered by

Disqus