Quaker Steak & Lube Brings Back Classic Favorites & Fresh New Cocktails
Award-winning, family casual dining brand Quaker Steak & Lube is revving up for patio season with a throwback menu of classic fan favorites and a lineup of winning cocktails created by a master of mixology.
The limited-time only fare, featuring three sharable appetizers and three specialty sandwiches from menus past, is accompanied by a punched-up beverage menu created with renowned mixologist Armando Rosario. With nearly 50 nationwide locations in 14 states, the mix of old and new menu offerings are the latest innovative moves by the heritage chain on the road to nationwide growth.
"We expect LTOs to carry a higher percentage of sales (product mix) due to the nature of marketing and newness of the items, but five of the six items we introduced are in the top quartile of their respective menu categories," notes Brue Lane, vice president of operations and franchise services. "This high level of guest acceptance is very promising as we are also seeing many guests reorder as they return to the restaurants."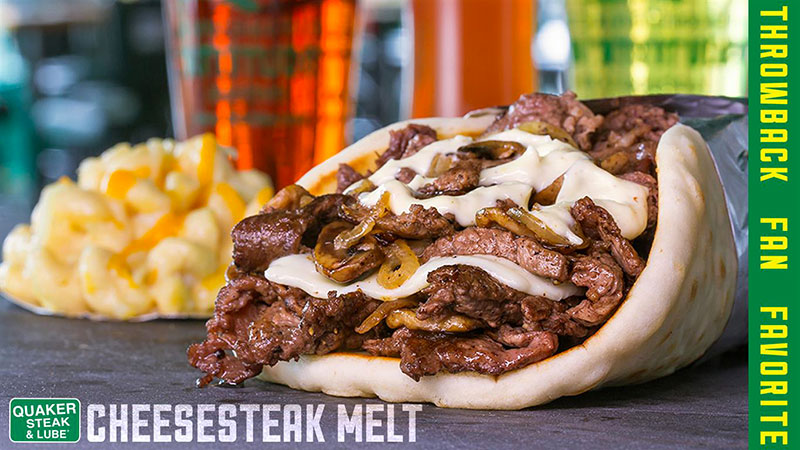 The new beverage menu highlights a variety of cocktails created by Shannon Salupo, Quaker Steak & Lube's corporate beverage manager and Armando Rosario, director of mixology for Southern Glazer's Wine & Spirits, the largest wholesaler of wine, spirits, and non-alcoholic drinks in the world.
The menu features an assortment of Mule drinks, refreshing coladas, margaritas, and lemonades showcasing spirit brands such as Tito's Handmade Vodka, Bulleit Rye Whiskey, Gosling's Rum, and Gosling's Ginger Beer. Quaker Steak & Lube's beer selections also have expanded to include new IPAs, ales, and cider beers to reflect the budding palates of beer drinkers.
Lane says Rosario's fresh and simple approach, pairs well with Quaker Steak & Lube's desire to offer guests a new variety of specialty drinks crafted with quality ingredients and liquors.
"Quaker Steak & Lube extends this same philosophy with every piece of our business and will continue to partner with industry experts for all facets of Food & Beverage," Lane adds. "These partnerships help to expand our brand presence and enrich the dining experience of all our guests."
Quaker Steak & Lube looked to their guests to come up with the QSL classics menu searching the brand's recipe vault for the most requested fare and narrowing down the list to the 10 menu items.
"Our Corporate Chef Lance Matthews revived all the recipes and picked four of the six items," explains Lane. "We then sent the remainder of the recipes to our franchise community, so they could make and test the items themselves. They then voted on the remaining two items and with that the LTO was finalized. This was truly a team effort in every sense of the word."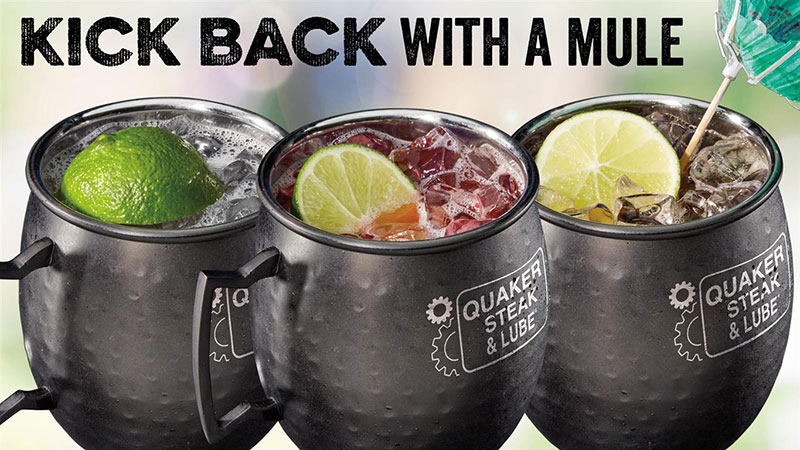 Like all restaurant brands, LTO's offer Quaker Steak a proven avenue to engage guests with new and exciting items that ultimately lead to added frequency. Limited Time Only offerings are also a great way to test new items for long-term menu placement, Lane says.
With the new menu items being so warmly welcomed by guests, the brand has scheduled this blast from the past LTO to last a full six months.
"We acknowledge that six months is an extended period for a traditional LTO, but our research predicts great success," notes Lane. "If guest acceptance and sales remain high for these items they could very easily become a permanent offering on our next menu."
Interested in learning more about franchise opportunities with QSL? Visit, LubeFranchising.com or contact Bruce Lane at BLane@thelube.com.
Published: June 8th, 2018
Share this Feature
Comments:
comments powered by

Disqus