Robeks Continues to Ramp Up Growth
Southern California-based Robeks is ramping up for more growth, poised to rapidly expand as a highly refined legacy brand in the $2 billion-plus smoothies, juice, and acai bowl franchise market.
Founded in 1996, Robeks has nearly 100 locations open and in development across 12 states and the District of Columbia—and counting. The world-class, made-to-order smoothie and healthy eats franchise continues to build on its vibrant West Coast roots and proven brand success in key East Coast markets with a record-breaking 38.6% Average Unit Volume (AUV) growth in 2021 and a flurry of new franchise deals.
Entrepreneurs are embracing Robeks as the ideal recession-resistant, health-focused franchise opportunity that offers:
a low cost of entry
simple operations
low labor model and stable supply chain
comprehensive support
Robeks' small, flexible footprint, ranging in size from 800 to 1000 square feet, allows franchise owners to capitalize on the availability of real estate to expand with the brand in prime locations. AUV continues to surge, topping at $1,092,760 for the top 25% and $898,685 for the top 50% of stores for the 52 weeks ending 12/26/2021 ("Fiscal Period").
"What we have to offer is a high-volume, highly scalable franchise food offering with low overhead and easy operations," says Robert Campos, Vice President of Franchise Sales for Robeks Corp. "It's a winning combination for both single-unit franchisees and multi-unit owners."
And then there's the menu. Robeks has been a long-time leader in the wholesome juice and healthful smoothie category. The premium brand, renowned for using fruits and vegetables at the peak of freshness, continues to innovatively evolve its menu to meet the needs of an influx of new health-conscious customers. Along with whipping up intensely flavorful smoothies and juices that are nutritious and delicious, Robeks has expanded its menu to include an offering of freshly made premium toasts. The toppings range from fresh Avocado and Egg to the classic peanut butter and banana and have instantly become fan favorites. These new toasts complement the existing product lineup and add to an even higher check average.
Backed by strong leadership and a tech-driven vision, Robeks continues to capitalize on the quest for nutritious eating options delivered in all the ways today's consumer demands. The look and feel of the store interiors and brand elements also reflect an inviting and energetic vibrancy.
With plenty of opportunities available in select markets nationwide, Robeks is set to soar to new heights with single-unit operators and experienced multi-unit franchisees seeking to diversify with a highly scalable brand in protected territories.
"We are looking to grow with experienced multi-unit and multi-brand franchise groups in markets where we don't currently have footing," Campos says. "We know the brand thrives in many different regional markets, as sales data and experience have already shown us. We look forward to bringing our great products and friendly service to more guests across the country."
Owners can count on a franchisee-focused leadership team and a thriving culture that has laid the groundwork for sustained success and motivated existing franchise owners to reinvest in the brand.
"Our franchisees love the support they receive from our team here at the Robeks Support Center. That support begins the first time a franchise candidate reaches out for information about our brand and continues through and beyond the signing of Franchise Agreements, Real Estate Site selection, the Construction process, Operations, Marketing, Supply Chain, Technical and Grand Opening Support," Campos says. "That accessibility and support are hands-down the best in the business,"
Ready to make a difference in your community with a winning brand? Robeks' investments range from $286,650 to $395,050, including franchise fees. Discover your franchise opportunity now at robeksfranchise.com.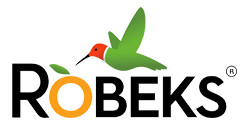 SPONSORED BY:
Robeks Corporation
With more than 100 locations open or in development across the United States, Robeks continues its strategic franchise growth with single and multi-unit opportunities in a wide array of markets. Learn More
Published: July 15th, 2022
Share this Feature
Comments:
comments powered by

Disqus