Atmosphere Offers Franchisees Multiple Solutions with One Easy to Use Service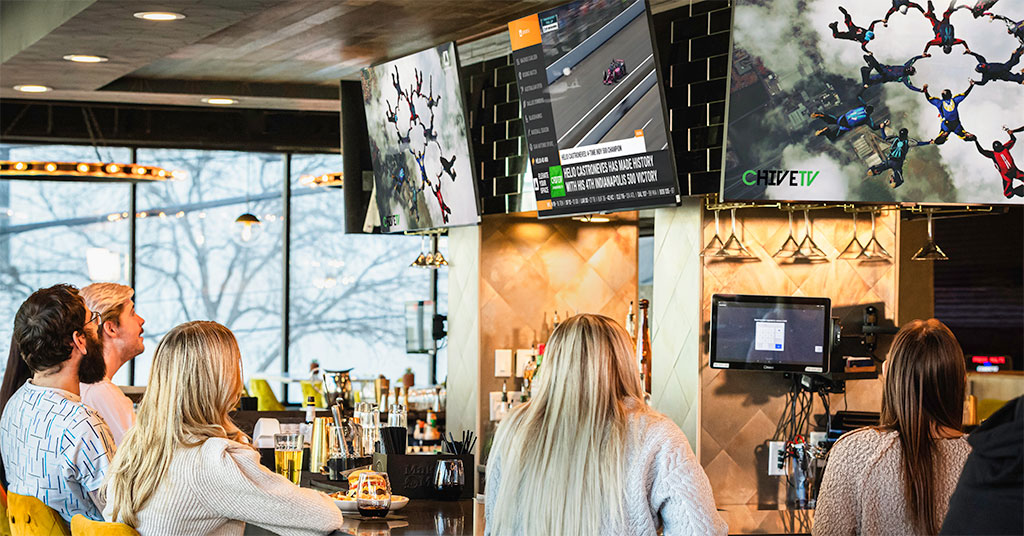 The restaurant industry has endured a roller coaster over the past two years, displaying resilience through quick pivots that included a focus on takeout and delivery. Now as the nation appears to have collectively turned a corner, consumers are once again eager to dine outside the home; in fact, NPD Group forecasts that restaurants will recover 98% of their traffic by the end of this year. But which brands will earn that pot of dining dollars?
Mike Neri, Senior Vice President for Distribution of Atmosphere TV, said he believed locations that prioritized an exciting experience along with great food would be the winners, as patrons clamored for "eatertainment," which combines dining out with an interesting activity. But restaurants don't need to go through a complete overhaul to provide appealing elements of "eatertainment" that will resonate with guests. In fact, the answer might be as simple as providing enhanced visual content, Neri said.
That's where Atmosphere comes in, with a free solution that offers intriguing programming curated specifically for restaurants. The numbers speak for themselves: restaurants that use Atmosphere see a 14% increase in new business and a 19% increase in repeat business. Atmosphere is a plug-and-play solution that is meant to be easy to use.
When managing multiple locations, finding solutions that solve multiple problems and are easy to use can be difficult to find. Kyle Archer, Elevated Inc, Cheba Hut Franchisee, agreed the ease of use made it popular among his locations. "Any time you're rolling out a new product, it's important that employees be able to adapt quickly to it," he said. His locations appreciated the straightforward setup and found it easy to control.
More than 20,000 businesses are loving Atmosphere's ease of use and great content to entertain customers. Get started with Atmosphere for free today here
SPONSORED BY:
Atmosphere
Atmosphere TV is the world's leading cable alternative, providing free streaming TV for businesses. Learn More
Published: May 17th, 2022
Share this Feature
Comments:
comments powered by

Disqus
Conferences
InterContinental, Atlanta
OCT 18-20TH, 2023