Blast & Brew Crafts Expansion With Experience
Blast & Brew is serving up franchise expansion as a custom-made restaurant brand, backed by experience.
The fast-casual craft beer and high-quality comfort food concept, with eight locations in California, is set to open the brand's first location in Arizona. The Phoenix area restaurant is part of a franchise area development agreement that calls for three Blast & Brew locations, within the next three years, with the potential for further expansion in the future. The company is looking to strategically expand throughout the Southwest, targeting Nevada, Arizona, and Texas.
Launched in 2016, Blast & Brew is a division of parent company Milano Restaurants International, the developer and franchise operator of Me-n-Ed's Pizzeria, Me-n-Ed's Coney Island Grill, Me-n-Ed's Victory Grill, and Piazza del Pane Italian Café restaurants. The family-owned powerhouse portfolio offers franchisees over 60 years of time-tested recipes, fast casual to white tablecloth operational expertise, and extensive franchising experience.
"Yes, it is amazing the company has been around for 60 years and operates 75 of our own restaurants," notes Mike Reynolds, senior vice president of development for Fresno, California-based Milano Restaurants International. "That is a lot of history—that our competitors don't have—for our franchise partners to lean on and give them the opportunity to be even more successful. We have done the hard work and made mistakes that we won't let our franchisees repeat."
The Blast & Brew experience is all about customization. Restaurants offer a wall of some 40 self-pour craft-beer taps that give guests a unique opportunity to memorably explore and control their options through a pre-paid program. The knowledgeable staff is always on hand to help guide guests through the amazing craft beer choices to complement their meal. On the menu, diners will find an assortment of artisanal quick-fired pizzas, made with fresh, hand-stretched dough that can be customized with dozens of locally sourced and regionally-tailored toppings and topped with mouthwatering house-made sauces. In addition to a multitude of pizza choices, Blast & Brew offers delicious signature sandwiches, hearty Tappetizers, freshly made salads, and our special desserts.
Entrepreneurs are taking note of the brand's customer-centric business model.
"We have worked with many franchise companies in the past and have found that Blast & Brew is truly committed to our success," says franchisee Patrick Patel, who operates a Blast & Brew in San Jose, California. "Their ability to adapt to a store's market to ensure that they truly represent the community is very unique. They are also hands-on during the most critical phases, such as site selection and training."
Blast & Brew is looking to expand with qualified franchise partners with proven food service, retail, or multi-unit management experience to develop the brand in prime territories and locations, such as upscale shopping areas and urban storefronts across the southwest region of the U.S.
"We are not numbers driven – we aren't trying to open a certain number of stores in a certain amount of time, which is usually the catalyst for franchise failure," Reynolds says. "We are waiting for the right site and the right franchisee."
Are you the right partner? To explore opportunities with Blast & Brew, visit blastandbrewfranchising.com.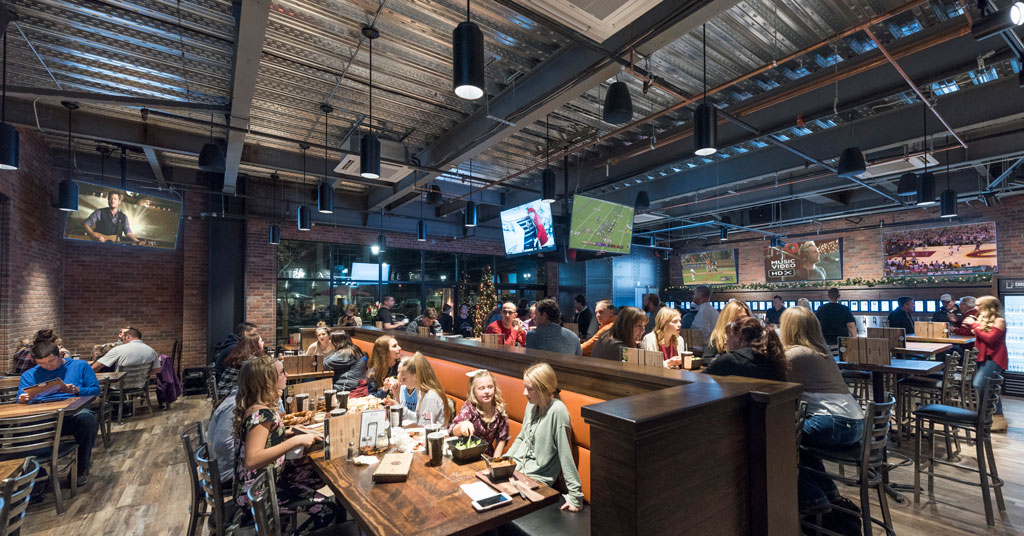 Published: February 27th, 2019
Share this Feature
Comments:
comments powered by

Disqus