Denny's Operator Rahul Marwah Takes on Manhattan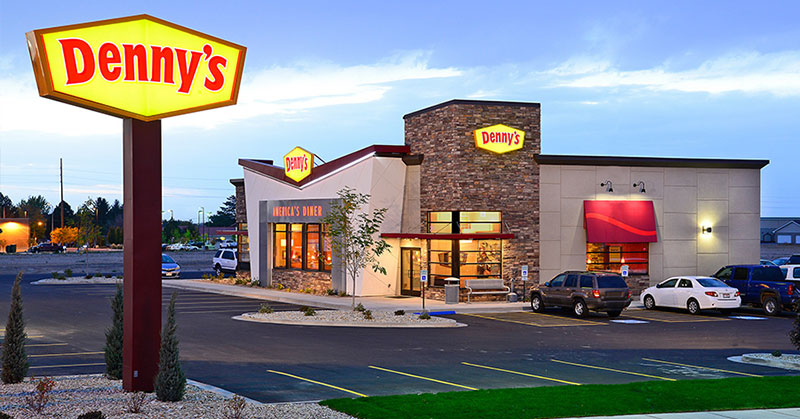 When multi-unit franchisee Rahul Marwah opened New York City's first-ever Denny's on the bottom floor of a high-end condo building in August 2014, the diner made headlines for its swanky décor, craft cocktails, and a $300 Grand "Cru" Slam breakfast for two, paired with a pricey bottle of Dom Perignon.
Denny's is now a mainstay in the Financial District, but the proposed restaurant was initially no slam-dunk. Marwah, whose California-based Denco Family operates 25 Denny's and seven other brands on the West Coast, even relocated to New York for a year to navigate the governmental red tape, earn the approval of reluctant residents and oversee the project. For Marwah, the decision to take on Manhattan has made Denco Family a better operator.
"One of the things I have learned is to try to anticipate what the challenges are going to be and get out in front of them, to reach out on a personal level before you make anything public, or official, or file for permits," says Marwah. "Community outreach in advance has been something we have done in subsequent developments."
Marwah, who got the idea and green light for the Big Apple opportunity at the brand's annual convention and plenty of caution flags of advice along the way, ultimately selected a site near the Brooklyn Bridge recommended by the brand's real estate development agent. The project is a stellar example of the benefits of a strong franchisor-franchisee partnership and Denny's direction as a brand, he says.
"Since John Miller has been in place as CEO there has been a very collaborative process on all initiatives between the franchise association and corporate leadership, so it has been really, really positive for the last better part of a decade," says Marwah. "There is a focused return to growth, which is important for any brand to continue to thrive. Growth is a huge piece of that - but healthy growth. You don't want to do it on the backs of your existing franchise base, so the collaborative process has helped ensure it is healthy growth and not cannibalistic growth."
Marwah's own philosophy of raising the operational bar has been a part of the culture of his family-owned business since 1981, when his parents opened a Pioneer Chicken in Whittier, Calif., the future home base of Denco Family.
In 1995, Rai and Rajini Marwah invested in their first Denny's, earning Rookie Franchisee of the Year honors for the successful Victorville, Calif. acquisition. Two years later, the pair opened a new Denny's in nearby Pico Rivera, where 17-year-old Marwah worked as a server until heading to UCLA to earn an economics degree. While Rajini and Rai remain actively involved in operations, Marwah and his sister, Ritu Marwah Portugal, a graduate of University of Southern California and Loyola Law School, are carrying on the legacy to lead the company to new heights. In addition to the Denny's portfolio, Denco Family owns 10 Subways, seven Popeyes Louisiana Kitchen, three 7-Eleven stores, and four different major hotel brands, largely located on the West Coast. Denco Family's diversified, multi-brand portfolio has enabled the company to successfully navigate economic ebbs and "boost operator opportunities," he says.
"We no longer have to actively seek opportunities for growth," says Marwah. Opportunities often find us."
Marwah, who serves as the face of the Denco Family of companies, is the youngest member of the board of directors of Denny's Franchisee Association, chair of the DFA's Technology and Communications and serves on the Supply Chain Oversight Committee, a seven-person committee charged with supply chain management for the entire Denny's brand.
His DFA board service has been a "tremendous learning experience" that has also provided invaluable insight into the "whys" behind initiatives from the franchisor perspective, says Marwah.
"We aren't paid to serve in these positions, it's a labor of love, so the selfish reason for me is the value of the experience and learning that I've been able to take away from it, which makes me a better business person all-around," he says. "Additionally, sitting around the table with some of the best operators in the industry affords me the opportunity to share best practices. The collaboration with the franchisor has been extremely insightful in understanding the motivations and limitations of a franchisor--particularly a publicly traded one."
Published: May 3rd, 2017
Share this Feature
Comments:
comments powered by

Disqus