Huckleberry's Breakfast & Lunch Primed for More Nationwide Growth 
Business is blooming at Huckleberry's.
Backed by a strong leadership team and a proven blueprint for franchise success, Huckleberry's has hit the road to supercharged growth.
The breakfast and lunch category dominating California-based chain, with 31 open restaurants, continues to build momentum for its plans to expand as a national brand with 100 restaurants by 2026.
It's easy to see why Huckleberry's is making waves in franchising. The chain boasts a 55% growth rate in 2022 and an average unit volume of $2 million plus.
"The best proof that Huckleberry's is economically appealing is that our existing franchisees continue to want to build more," Greg Graber, CEO of Huckleberry's parent company Heritage Restaurant Brands. "We've found tremendous value for them converting from other concepts that serve three dayparts to our 7 a.m. to 3 p.m. model. AUVs went up with less operating hours, and those franchisees are very happy. And when they're happy, we're happy."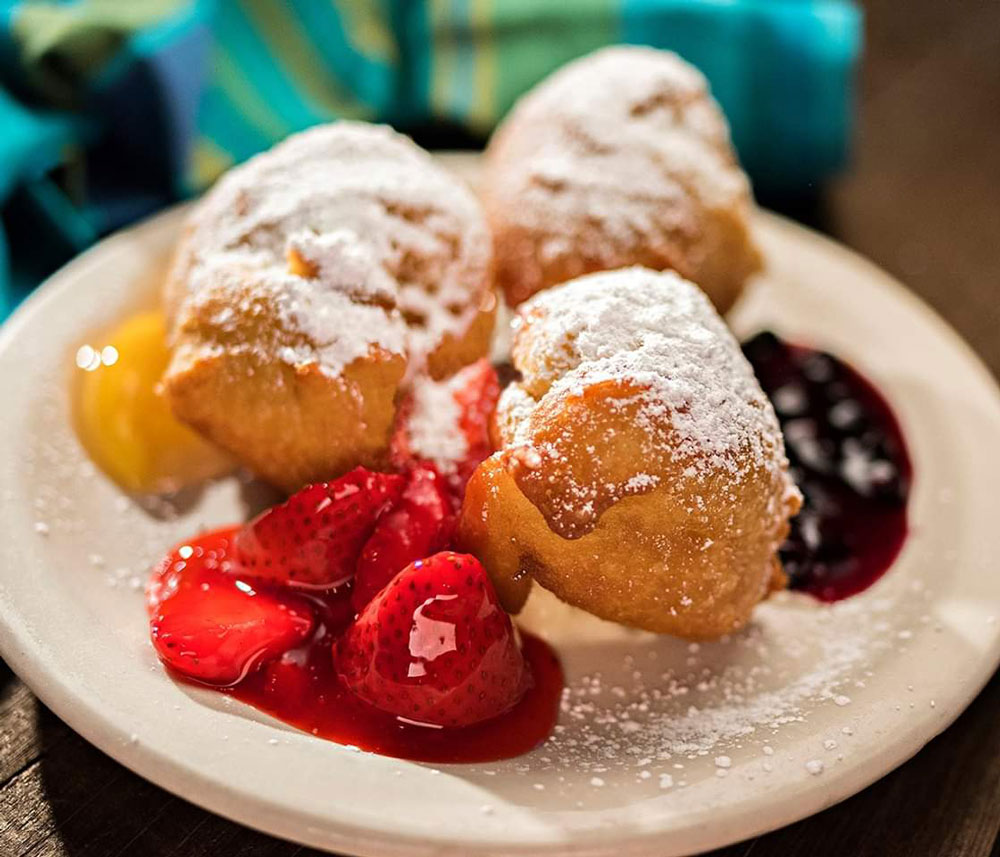 And so are Huckleberry's loyal guests, captivated by the brand's bayou charm and genuine hospitality, complete with an ambiance that features weeping willow trees, the dancing lights of fireflies, and sultry Zydeco background music. Well known for its "Southern Cookin' with a California Twist" cuisine, the menu brims with signature items like Mardi Gras Beignets, Fried Green Tomatoes, Huckleberry Stuffed French Toast, N'awlins Sandwiches, and so much more.
Huckleberry's rapid growth is a testament to the brand's franchise-first approach. Founded in 2008, Huckleberry's was acquired by Heritage in 2016, followed by nearly two years of investment in the brand, streamlining key systems and processes to create an unmatched franchise investment.
"We spent necessary time, energy and resources on the very foundation of the brand before pursuing expansion," Graber says. "The insights from our existing franchise owners were incredibly helpful, and their willingness to adapt and execute at a high level has positioned us well for accelerated growth."
An Award-Winning Emerging Brand
The industry has taken note of the emerging brand's impressive performance. Huckleberry's has been recognized as a fast-growing Future 50 by Restaurant Business, named to the Franchise Times 500, and ranked among FSR magazine's NextGen 25 trailblazers in casual dining.
Huckleberry's offers a comprehensive site selection process and flexible restaurant footprint options for entrepreneurs looking for a one-shift operation concept in the thriving breakfast and lunch segment. The brand has prospered with various building types, including in-line, end caps, and free-standing buildings, and has experienced particular success converting previous restaurant concepts over to Huckleberry's.
Franchise owners are bullish on their brand.
"Huckleberry's has a unique and compelling niche in the restaurant space," says multi-unit franchisee Raman Dhillon. "The unit economics, captivating ambiance, great food, and the fact that we are open for breakfast and lunch make adding more restaurants a no-brainer for us."
Huckleberry's has set its sights on expanding throughout the U.S. and is seeking existing multi-unit operators that are looking to expand their portfolio. Growth-minded developers will find Huckleberry's delivers an excellent diversification opportunity with a proven and unique concept in the fast-growing—and lucrative—breakfast and lunch space.
Start your journey with Huckleberry's today, visit huckleberrys.com/franchise.html.
Published: February 14th, 2023
Share this Feature
Comments:
comments powered by

Disqus