ManageMowed Delivers Fine-Tuned Franchise Opportunity Nationwide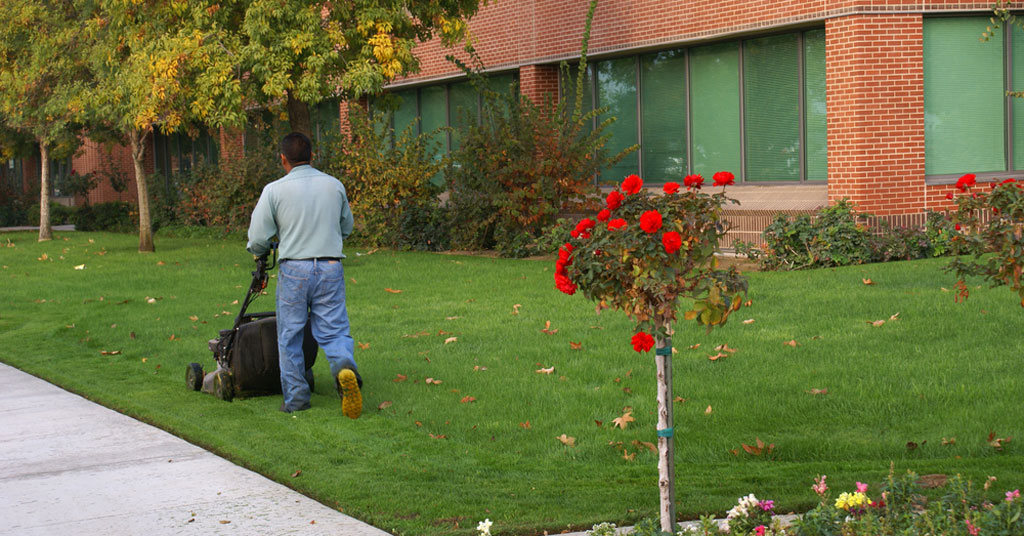 Fast-growing ManageMowed is taking the headache out of commercial landscape management – across the U.S.
The emerging brand is on a roll.
In the past 18 months, Edmonds, Washington-based ManageMowed, recently rebranded from Greenpoint Landscape Management, launched a national franchise initiative and expanded to more national markets, including offices in Denver and Portland.
The company's sub-contracting model provides a proven path to franchise success by focusing on the management of client relationships and a network of local owner-operator landscape crews, instead of purchasing, storing, or maintaining landscaping equipment on their own.
"We're ready to take our high performing landscaping business to key markets across the country with motivated and qualified individuals," says James Jakobsen, co-founder of ManageMowed. "We offer entrepreneurs a low-investment model with minimal overhead, great work-life balance, awesome culture, and incredible growth potential – especially for those who get in on the ground floor."
Franchisees benefit from access to ManageMowed leadership and the brand's ability to scale national accounts. Most recently, the company inked corporate agreements to manage the landscaping needs for Taco Bell locations across Portland, Oregon and a separate agreement to manage snow plowing and removal for Public Storage locations in the Denver area. ManageMowed also continues to beef up its account management team to support its growing scope with the national grocery chain Safeway.
ManageMowed's impressive corporate growth has fueled its recent national franchising initiative. The brand is pursuing driven entrepreneurs to expand to new territories across the country.
"The interest and trust among facilities managers in ManageMowed is booming – our services are in high demand," says Peter Roberts, co-founder of ManageMowed. "Through 20-plus years of experience, we've perfected our model to make the lives of our clients easier and take the headache out of landscaping."
ManageMowed has set itself apart as the premier choice for commercial landscape management. For business owners and property managers, ManageMowed specializes in giving businesses the curb appeal necessary to attract new customers and make a lasting first impression. Also, ManageMowed focuses on enhancing safety, security, and property preservation for its clients, all backed by a comprehensive quality control plan and streamlined client communication.
ManageMowed's franchise opportunity requires low-overhead while offering quick ramp-up time, recurring revenue, and the ability for franchisees to achieve a favorable work-life balance. The brand delivers a thorough franchise support structure, complete with training, operations, marketing, and technology systems for its franchisees.
With these elements firmly in place, ManageMowed has launched a calculated and systematic approach to preserve the brand equity built as it moves forward with awarding franchise opportunities. The ManageMowed business model has been crafted to attract individuals or teams with an ambition to succeed, strong values, and robust community connections. For franchisees, the brand offers the chance to get on the ground floor of an authentic entrepreneurial experience.
"Our team is nimble and supportive," says Peter Roberts. "You won't be lost in a sea of franchisees – you'll be a key team member making an impact for the brand in the early stages of national expansion. "
ManageMowed is seeking qualified franchise candidates across the United States. For more information on the ManageMowed franchise opportunity, visit https://managemowedfranchising.com.
Published: August 27th, 2019
Share this Feature
Comments:
comments powered by

Disqus