Meineke Car Care Centers Drives Growth with Innovation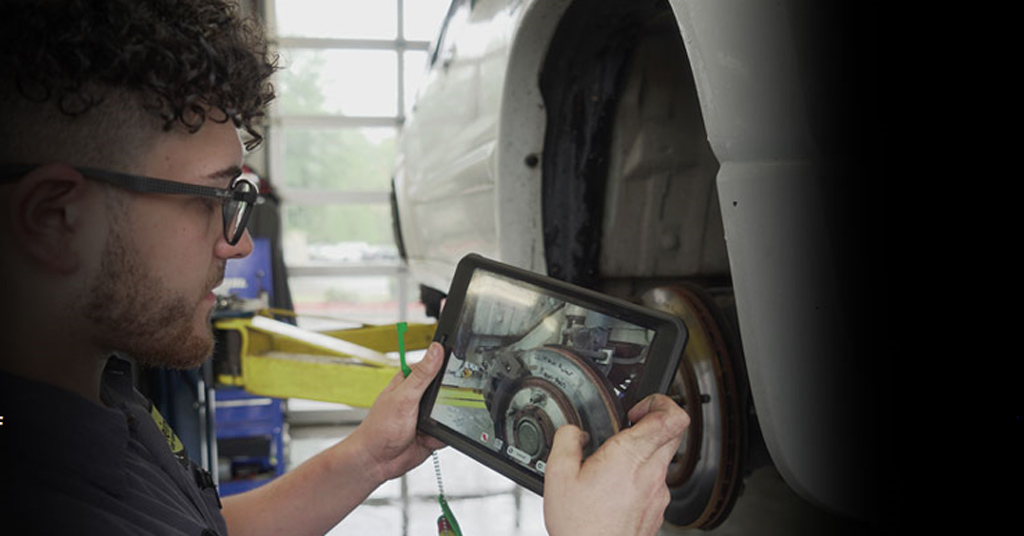 With nearly 50 years of expertise, nobody does the automotive aftermarket business better than Meineke Car Care Centers.
"Meineke gets that you must follow up with customers digitally. We must have certain processes and procedures in place to encourage customer retention and convert customer phone calls into visits," says Sam Sa, Meineke Car Care Center multi-unit franchise owner. "There is a lot of science and data behind why Meineke does what they do. The operating procedures they push across the whole system work very well."
Founded in 1972, Meineke aims to be the solution of choice for total car care. Today's Meineke does it all – from tires, brakes, and alignment to diagnostics, shocks, and maintenance—backed by robust technology to meet the needs of customers.
"Meineke's a thought leader, and it's important to me because they're always on the cutting edge of technology," says Joe Cooper, a multi-unit franchise owner from Charlotte, North Carolina.
For Meineke's franchise partners, this focus on strong processes and standards for excellence provides a competitive edge and one of the best franchise opportunities in the country.
"The technology we have, honestly, I don't believe anyone has—it's second to none," Cooper says. "I have been to many mom and pop and big-box retailers that do automotive repair, and they don't have the programs we have. As we hire technicians from other industries, or as other businesses come in, they are floored by what we do."
Meineke delivers technology and support in more ways than one, including:
Meineke Inspection: The first-of-its-kind in the industry. Meineke's iPad-based tool retains a digital audit of each vehicle, service performed and recommended service. It provides transparency for customers.
KPI dashboard: Gives franchise owners data about their business at their fingertips with actionable insights on setting goals, improving performance, and increasing profits.
Management Portal: Model of efficiency. One centralized hub helps establish job priorities, makes it quick and easy to order products.
Meineke APP: Allows customers to schedule appointments, check their service history, get free towing, and more. For franchise owners, it keeps Meineke Care Centers top-of-mind at no cost to the franchisee.
24/7 training: Franchise owners have 24/7 access to the brand's virtual and in-field coaches. Together they receive their KPI dashboard and actionable advice.
Meineke bolsters its high-tech know-how with national marketing through multi-channel campaigns designed to drive brand loyalty and sales.
"We are always ahead of the competition, and the technology piece is huge," Cooper says. "We are profitable because we provide transparent customer service through eInspection. Meineke believes that by being transparent, open, honest, and focusing on the customer, you retain customers for life."
Meineke is actively seeking single-unit and multi-unit franchise owners to expand the brand's footprint. To learn more about franchise opportunities with Meineke, visit https://www.meinekefranchise.com.
About Meineke
Meineke Car Care Centers, Inc., is a division of Driven Brands, Inc., the leading automotive aftermarket franchisor in the world. Founded in 1972, Meineke has more than 800 centers that service approximately 3 million cars a year. Meineke continues to be ranked as one of the best franchise opportunities in the country.
About Driven Brands
Driven Brands™, headquartered in Charlotte, NC, is the parent company of North America's leading automotive aftermarket brands across four distinct verticals: Repair & Maintenance, housing Meineke Car Care Centers®; Paint & Collision, housing Maaco®, CARSTAR®, and ABRA®; Distribution, housing 1-800-Radiator & A/C®; and Quick Lube, housing Take 5 Oil Change®. Driven Brands has over 2,800 centers across North America, and combined; all businesses generate more than $2.8 billion in system sales and service approximately 8 million vehicles annually. For more information, visit drivenbrands.com.
Published: December 10th, 2019
Share this Feature
Comments:
comments powered by

Disqus